Of all the changes to come out of the pandemic, having an audience be closer to its performers is not one many dance groups anticipated. But Katie Puder, Avant Chamber Ballet's artistic director, is thrilled with this outcome for her company.
"For people to see the dancers' faces so up close and to see the actual effort of dancing—most audience members have never seen dance like this," she says. "Suddenly it's not just this perfect glossy thing onstage, but athletic artists actually working right in front of you."

Puder is referring to her company's performances at the Sammons Center for the Arts, first in October 2021 and then upcoming April 29-30, 2022, for
The Legacy of Diaghilev
. It's not Avant Chamber's usual home—that would be Moody Performance Hall, in the Dallas Arts District—but the pandemic forced some creative repositioning for the dance company's ninth season. For April's show, Puder says that the performances will take place in the Sammons Center's main ballroom, a two-story-tall space with hardwood floors, beautiful windows, and "wonderful acoustics."
"We're planning on using the space in a really theatrical, intimate way," she says, "with an audience of only about 100 seated on at least three sides of the dancers."
It's a non-traditional setting for a world-premiere homage to Serge Diaghilev and his Ballet Russes, a company that changed ballet forever in the early 1900s with groundbreaking commissions of music, score, and design. Puder says The Legacy of Diaghilev is not only a nod to the Russian arts impresario, but also his modern way of storytelling: "It's so exciting to do something different in a unique space," she says.

­­­
The program includes Puder's choreography to Stravinsky's
The Soldier's Tale
, created with ACB's dancers, a narrator, and MAKE Trio, a Dallas-based group comprised of violinist Grace Kang Wollett, clarinetist Danny Goldman, and pianist Mikhail Berestnev, all from The Dallas Opera. Puder previously choreographed this dance "in a rush" in the mid-2010s for a festival in San Antonio but is looking forward this time to expanding the piece with more dancers and the addition of the narrator. Eugene C. Barnes III will once again dance the lead, with Puder noting that choreographing Stravinsky's complicated rhythm "doesn't feel difficult with him because we speak the same musical and dance language. We've both grown up as artists since the first time we did this piece."
Also in the program is the premiere of Fernanda Oliveira's Jeux, a ballet described by its composer Claude Debussy as a "danced poem." It is Oliveira's second work created for ACB, following Homebound in spring 2019 when she won the company's Women's Choreography Project commission.
"The first ballet Fernanda created for us was a one-act ballet that had a clear storyline for the main dancer, so I immediately thought of her when it came to commissioning this work," Puder says. "She was really excited to do the research of the original ballet and how it was first performed—it's almost a lost ballet. Even though it has been reprogrammed and choreographed in different ways there weren't complete films of ballets back then, and at a time when a new work from a female choreographer was completely unheard of. That drew me to it out of all the ballets from Diaghilev's company."
Currently a dancer herself with the Philadelphia Ballet, Oliveira has what Puder says is a clear awareness of what looks good on a classical ballet dancer while still creating something entirely original.
"Her work also has a bit of humor in it, even though the music can seem a little dark," Puder says. "It's fun that she reinterpreted the story but really made it her own at the same time. She's just such a wonderfully talented new choreographer."
Though The Legacy of Diaghilev closes out ACB's mainstage season, there are a handful of outdoor family concerts on the docket this spring as well. These concerts are free, and often include audience interaction where children can learn choreography and dance with the dancers after the performance. In addition to pending dates in Southlake and Colleyville, ACB will perform at Klyde Warren Park's open pavilion. The first is a spring celebration on April 10, and the second is Paul Mejia's choreography to Sergei Prokofiev's Peter and the Wolf on May 22.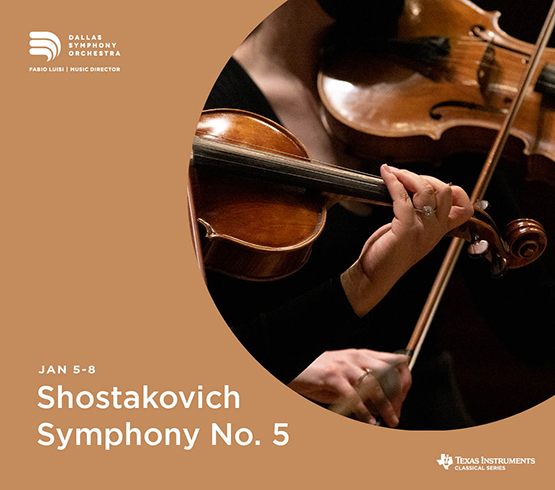 "Covid really made us look for outdoor spaces, not just in Dallas but also in the suburbs," Puder says. "It was important that we have safe, worry-free options for audience members to still see us perform. Lots of people see these performances and just walk up, and that's how they get to know us. Even though we're hoping to be back at the Moody for our full, 10
th
anniversary season next year, I'm certainly going to keep these more intimate options in mind for the future."
—LINDSEY WILSON