When the Apollo Chamber Players made its debut, grand visions of the future had nothing to do with it. The quartet, violinist Matthew Detrick recalls, had one simple goal: "to do that first concert."
"It was a success," he continues, "and we were like, 'Hey, let's see if we can come up with a whole season.'" They did, and as more seasons followed, Apollo found that its specialty—exploring connections between Eurocentric classical music and world music—resonated with audiences.
"Sure, you have challenges," Detrick says. "But … you have excitement. You have people who are interested in what you're doing." Now, the group is preparing to open its 15th-anniversary season, a celebration of "Apollo's journey on our multicultural Silk Road."

The quartet has long since progressed from simply illustrating cross-cultural links—such as Beethoven's weaving Russian melodies into two of his quartets—to forging new links via commissions. This season will bring new works by natives of China, Afghanistan, Turkey and Vietnam. One of the guest performers will fly in from Armenia to play the duduk, a cousin of the oboe.
Apollo also will reprise a few of its past commissions. Tying up a loose end, it will give the live premiere of a work the pandemic forced it to unveil online: We Will Sing One Song by Armenian-American Eve Beglarian, whose creation features the Armenian duduk as well as percussion from that part of the world. A holiday program will reprise commissioned pieces that spring from Kwanzaa, Chanukah—drawing on Sephardic melodies—and Brazilian Christmas music. Throughout the season, Apollo will try out violists to take the place of  Whitney Bullock, who stepped down at the end of last season.
Have you ever heard a string quartet partner with a pipe organ? A new work by Wang Jie, a Shanghai native who studied at the Manhattan School of Music and Philadelphia's Curtis Institute of Music, brings the rare combination to Apollo's season opener (Sept. 9-10). Her The Night When You See Again draws inspiration from "The Night Migrations" by Nobel Prize-winning poet Louise Glück.
In her program note, Wang recalls that when she first came to the United States, her feelings of being foreign and different took over her music. She "showcased musical flavors from Chinese places even I had never been to," she writes. Only after she sensed herself "losing audiences" did she leave behind that mindset, which divided her from her listeners, and move toward "a space that is me with them."
"It's the difference (between) me being a Chinese woman and me being human," Wang writes. "The last 23 years of living and working in the United States meant that I became part of a collective consciousness that could not have formed if the world (was) still separated by geography and language. To be a living composer in the 21st century is like being the united nation of all the music from all over the world all the time."
In the same program, Returning Souls by Shih-Hui Chen, a Taiwan native who teaches in Rice University's Shepherd School of Music, will tip a hat to Apollo's origins: Detrick studied with her. From the classical repertoire comes the Quartet in G minor by Claude Debussy, one of the first Europeans to turn an ear toward Asia—thanks to his encounter with a Javanese percussion ensemble at a Paris exposition in 1889.

­­­
"Debussy, like many of the Impressionist composers, was very interested in the sounds of the East—like the Javanese gamelan," Detrick says. As an intermission guest, Apollo will bring on Fred Child, host of public radio's
Performance Today
—and Wang Jie's husband—to lead a Q&A.
While Apollo specializes in celebrating musical connections, it will look at the breaking of them in a program titled "Banned: Music" (Nov. 12). Unsung Folksongs by Turkish-American Erberk Eryilmaz, a favorite Apollo collaborator, harkens to a period when ethnic Turks living in Bulgaria were forbidden to perform their folk music.
"The concept is super-interesting: all these blurred boundaries between countries and cultures," Detrick says. "The Turks were banned from singing their own folk songs, simply because of the way the lines were drawn between the two countries. … With the freedoms we take for granted in the United States, it's important to shed some light on what other people are going through."
Another view of that will come from Homayoun Sakhi, an Afghan native who both composes and plays the rhubâb, an Afghan relative of the lute. He reports that Afghan authorities don't allow citizens "to perform on instruments or sing, even in their own homes," Detrick says. "They will check whether you're abiding by the restrictions."
Sakhi will come to Houston to play the rhubâb in his new work, which will give Apollo its first encounter with Afghan traditional music. "The string quartet may be a little more in the accompaniment role, so the rhubâb can shine through," Detrick says. "I hope we'll be able to transport people into his culture and explore those different sounds of Afghanistan."
Apollo's fifth annual "Holiday Voyage" program (Dec. 17) will take listeners down a different road than typical festive concerts. "People always come up and say, 'It's nice to hear something during the holidays that's not
Messiah
, not
Nutcracker
,'" Detrick says. "That has reinforced our confidence that there is space for more multicultural, more eclectic music that reflects our world and our city of Houston. Nothing against
Messiah
and
Nutcracker
—I love that music."
Brian Nabors' Kwanzaa Suite features tenor Wayne Ashley of the Houston Chamber Choir. During the course of A Sephardic Chanukah by Isabelle Ganz, a Houston composer, Ganz herself pops up from amid the audience to lead a singalong, Detrick says.
Vietnamese composer-performer Vân-Ánh "Vanessa" Võ, who joined Apollo in a 2019 concert, will return to showcase her Mekong: Soul (Feb. 18), a work-in-progress that premieres in Washington's Kennedy Center in April. Incorporating singers, visual components and theatrical elements—as well as Võ playing the đàn tranh, a Vietnamese relative of the zither—Mekong: Soul "bridges the cultures of Southeast Asia through time, distance and memory," Detrick says.
"Vanessa is very attuned to the folk songs of Vietnam," Detrick says. "Even more than some collaborators we've had, she tries to get the string players (of Apollo) to imitate what she's doing, whether it's her voice or đàn tranh." Last time, Võ called for cellist Matthew Dudzik to tap his instrument's strings with a pencil. "She works with us until we get it right, which is great. She has a fantastic ear for it," he adds. "I'm sure (Mekong: Soul) will also stretch the limits of what we can do on our instruments." Apollo will travel to the Kennedy Center to take part in the work's premiere, and it also will play a concert of its own at New York's Carnegie Hall, where it first performed in 2013.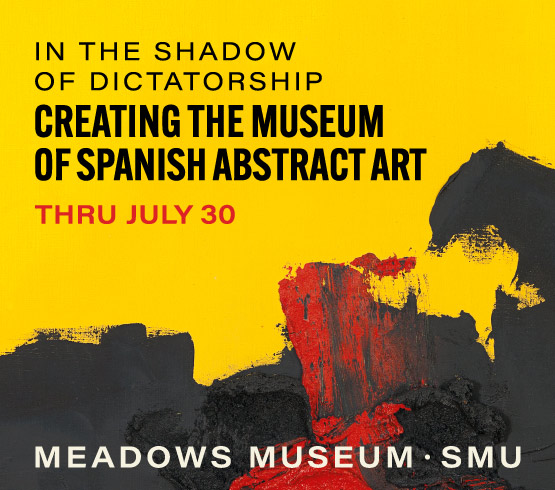 The real 15th-anniversary celebration will come at the season finale (May 13). Taking over Rice's Stude Concert Hall, Apollo will bring the Olympian Dancers of Houston onstage to take off with it into a set of Greek folk songs. And Eve Beglarian's
We Will Sing One Song
, premiered on a webcast during the pandemic, will finally reach an in-person audience.
The jumping-off point for Beglarian's work is a scene from The Human Comedy, a 1943 novel by another Armenian-American, William Saroyan. A young boy waves at a passing train, and no one waves back except a black man standing at the end of the train, who is singing Stephen Foster's "My Old Kentucky Home"—one line of which declares, "we sing one song."
"The boy remembers that man waving at him while singing this song for the rest of his life," Beglarian says in an interview during the webcast. For the man to return to his "Kentucky home," she explains, would be akin to her traveling to the village her grandparents left in 1915—"a place that is fraught and difficult for the person, but beloved."  At the close of Beglarian's work, the duduk takes the lead in a transformation of Foster's melody.
When duduk player Arsen Petrosyan and Iranian-born percussionist Pejman Hadadi arrive for the rehearsals, that will be the first time they and Apollo meet in person: The pandemic lockdown forced them all to collaborate on the premiere virtually from three locations, thousands of miles apart.
The May program also will bring back a piece from Apollo's very first concert: J.S. Bach's Chaconne for Violin. Back then, Detrick played the iconic solo. But this time, he quips, "I'm negotiating with the other violinist of Apollo"—that is, Anabel Ramirez Detrick, his wife.
"She wants to play, too," Detrick says. "We may do something interesting, switching off parts. It's long enough that I think there's room."
-STEVEN BROWN