Terry Allen, photo by Pino Bertelli. Image courtesy of the artist and Holly Johnson Gallery.
---
Texas Association of Schools of Art Convenes Off Center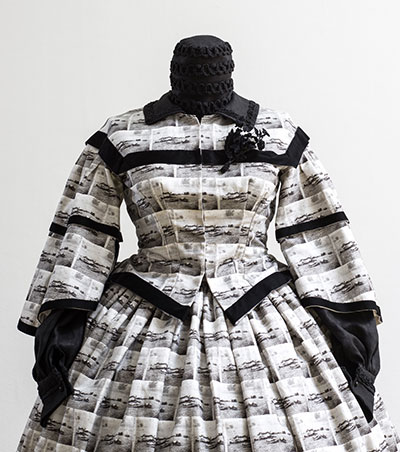 Curriculum makes the world go ''round, right? The sentiment doesn't exactly spring to mind on a daily basis for most people but, when it comes to college life, especially at art schools, a clear administrative policy can keep things spinning smoothly or bring it all to an abrupt halt. Just ask any art student or instructor who has tried to list, register, add and drop classes, transfer credits or manage other curriculum-related issues.
Texas Association of Schools of Art (TASA), now in its 46th year of service, was established to address these kinds of issues in partnership with member institutions throughout the State. The organization provides support in various forms for art schools committed to keeping the staff and student body engaged, inspired, and challenged, while adhering to accreditation regulations and other academic requirements.
Randall Garrett, artist and gallery director at El Centro College, explains that TASA isn't just for administrators. It's also for artists, students, and art enthusiasts in general. As part of its attractive offerings, TASA presents an annual conference in a different city and hosted by a different college throughout Texas; this year's event takes place later this month in downtown Dallas, hosted by El Centro College. Since TASA is member-based, attendance at the conference requires current membership, but with institutional, individual, student levels, the membership package and conference offers something for everyone.
Current TASA President Omar Hernandez and staff are finalizing details related to the 2014 "Off Center" theme, which explores Texas as an evolving art power player, de-centering the volley between the East and West Coast art scenes. The theme also describes the "specific flavor" of Texas art, and the new challenges and approaches required from art educators today.
The conference kicks off with a fundraising party, with artist Trenton Doyle Hancock in attendance, and wraps up with artist/singer/songwriter Terry Allen as banquet night keynote speaker. In between, TASA treats conference attendees to a weekend of opportunities for "exchanging ideas ranging from higher education to artistic processes and theory."
There will be curriculum-related panel discussions address topics such as "Logistics of Dual Credit, Articulations and Partnerships," alongside artist presentations and demonstrations, including a lunchtime lecture from Summer 2014 Artpace International Artist-in-Residence Margaret Meehan, and studio-based workshops involving gunpowder media, digital animation, fiber arts and more. It's a mix that is sure to please and provoke.
Garrett has organized and will moderate a panel discussion about the Dallas art scene, with 2014 Whitney Biennial artists Diego Leclery and Pedro Vélez. Garrett says, "We booked panelists based on the idea of the 'mid coast.' Michelle Grabner, one of this year's Whitney Biennial curators, was a source of inspiration for the idea of de-centering, or focusing attention away from the East and West coasts." Grabner has made a name for herself as a Chicago-based artist, curator, and advocate for "non-center" art centers.
The conference also features the annual One Foot Student Exhibition, in which the artworks are limited to one square foot for 2D work or one cubic foot for 3D pieces. Juror Heyd Fontenot, director of UT Dallas CentralTrak residency program, oversees this year's exhibition, which comes with scholarship perks. Whether you are an art educator looking for new classroom ideas, a top level administrator keeping an eye on the academic horizon, or a student wondering if that advanced painting class could count toward a digital animation major, TASA is your gateway to art-school know-how and, just maybe, curriculum bliss.
—NANCY ZASTUDIL