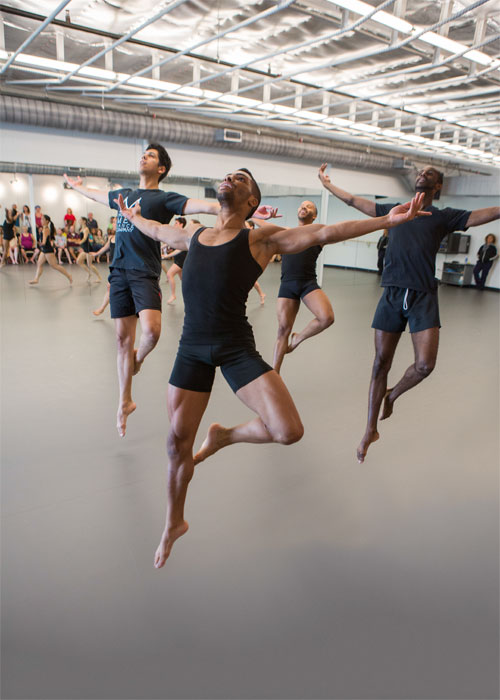 Josef Helfenstein, director of the Menil Collection, announced the appointment of Michael Van Valkenburgh Associates (MVVA) to enhance and expand the landscape design of the institution's 30-acre campus in the heart of Houston. The appointment signals the beginning of implementation of the Menil's master plan for its urban "neighborhood of art," as the enclave of museum buildings, green spaces, and bungalows has been called.

---
The Museum of Fine Arts, Houston's Chairman of the Board of Trustees, Cornelia Cullen Long, today announced the Board's unanimous selection of Richard D. Kinder as her successor. The vote took place at the Annual Meeting of the Board.
---
The 2013/2014 Inprint Margarett Root Brown Reading Series includes Robert Boswell, Khaled Hosseini, Jhumpa Lahiri, Chimamanda Ngozi Adichie, Colum McCann, George Saunders,  Elizabeth Strout, Daniel Alarcón, Mohsin Hamid and Anne Carson.

---
James Rowlands is River Oaks Chamber Orchestra's (ROCO) new executive director. Mr. Rowland brings to ROCO over 20 years of for-profit and nonprofit leadership experience, including seven years as President of the Board and Executive Director of the Plainfield Symphony in Plainfield, NJ. Mr. Rowland replaces Terri Golas, who has been instrumental in ROCO's growth and success over the past five seasons. ROCO's 9th  season features works by Britten, Haydn, Mozart, Sousa, Huang Ro and a ROCO-commissioned world premiere by Carter Pann called Chasing Light. Guest conductors include Mei-Ann Chen and Alastair Willis, plus Keith Brion debuts with a special Sousa concert. The itinerary features horn soloist Danielle Kuhlmann, tenor Zach Averyt, bassoonist Kristin Wolfe-Jensen, cornetist Joseph Foley, soprano Alicia Gianni, percussionist Matt McClung, trombonist Thomas Hultén, and violinist Andrés Cárdenes.
---
Houston Grand Opera announced a gift from the Robert and Janice McNair Foundation in support of the organization's commitment to develop a new series of holiday-themed operas. This gift will help Houston Grand Opera create new works based on beloved classics, with the first commission programmed for 2014 and continuing through 2017.
---
The Alley Theatre added Tony Award-Winning Best Play Vanya and Sonia and Masha and Spike to their 2013-2014 Season.
---
Lacy Johnson is the new Director of Academic Initiatives at University of Houston Cynthia Woods Mitchell Center for the Arts.
Artists selected for the Lawndale Artist Studio Program include Shayne Murphy, Jim Nolan and Emily Peacock.
---
Main Street Theater's 2013/2014 season includes The Real Thing, by Tom Stoppard, A Civil War Christmas; An American Musical Celebration, by Paula Vogel, Into the Woods, book by James Lapine and music and lyrics by Stephen Sondheim, Bethany, by Laura Marks and Heartbreak House, by George Bernard Shaw.
---
Kathryn Kane, Lauren Kelley, Douglas Newman and Jerry Ochoa received grants from Southwest Alternate Media Project's Houston Short Film Fund, which provides production funds to independent filmmakers.
---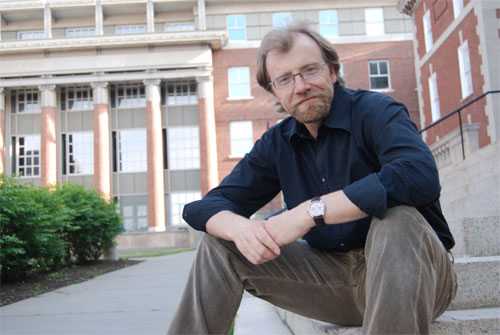 The Joanna has closed. Co-Founder Cody Ledvina will be opening a new gallery, The Brandon, in the Domy bookstore.
---
Giuseppe Taurino replaces Jerome Vielman as Houston Arts Alliances' new Programs & Services Manager. Veilman has joined the staff of the Stroller Foundation.
---
After raising $700,000 over seven years, `The Houston Metropolitan Dance Center on 2808 Caroline Street  opened for classes and rehearsal for the The Houston Met Dance Company, a prominent contemporary troupe known for performing works by such nationally recognized choreographers as Larry Keigwin, Peter Chu and Jane Weiner. The center features 11,000 square feet, four studios and ample parking. Keith Gendel of HarryGrendal Architects designed the space owned by Larry Margolis and Ian Rosenberg of Infill Planning and Development, while Balfour Beatty assisted in the construction.