After taking the helm at The Cliburn, which runs the Van Cliburn International Piano Competition in Fort Worth, Jacques Marquis looked back across the contest's winners and noticed a pattern.

"I was thinking, 'They've been getting better and better and younger and younger,'" Marquis recalls. A 19-year-old, Haochen Zhang, shared the gold medal in 2009. A 20-year-old, Beatrice Rana, took the silver in 2013.
"There was a trend in the world of having these fantastic young pianists," he says. "They were really good, and they had a lot of repertoire by the age of 20, 21, 22 (years old)."
"If they're good at this age, that means they're already really good at 15. Because they all begin at 4 or 5 or 6. It's very rare you have one who starts at 9. I said, 'Why not do a competition for the 13 to 17-year olds?'"

Thus was born the
Cliburn International Junior Piano Competition and Festival,
which launches its third edition June 8. Two hundred forty-eight young pianists from 37 countries applied, and the 24 chosen to compete will vie for $44,000 in prizes. In a bit of geographic expansion, the contest will take place in Dallas rather than the main competition's home of Fort Worth, and the Dallas Symphony will join in for the final round June 17.
Each contestant will play 90 minutes of solo repertoire—from a Bach prelude and fugue to a work by a living composer—plus a concerto. If that sounds like a handful, so to speak, consider this: The main Cliburn competition, between its solo and concerto rounds, demands about 4 ½ hours' worth of music. That points up the difference between the two contests' goals.
"The main competition is there to launch careers," Marquis says, and it tests whether the contestants are ready. How do they play? Do they put together appealing recital programs? Do they have the stamina to face the rigors of touring?
"This is not the case for the juniors," explains Marquis, the Cliburn operation's president and CEO. "They are at the stage of their lives where they need to learn, and they need to compare themselves with others at the same level."
"The purpose is to illuminate…their potential, and where they can go with this," he continues. "It's a picture in time."
To help the budding pianists envision their futures, the contest has a second component with no parallel in the main competition: a festival that includes master classes, panel discussions, community concerts and other events. Besides the competitors, 14 other young pianists drawn from the competition's applicants will take part.
The mentors will include Stanislav Ioudenitch, who shared the main Cliburn contest's gold medal in 2001, now a prominent teacher; Wu Han, pianist and co-artistic director of the Chamber Music Society of Lincoln Center; and Yoheved Kaplinsky, chair of the Juilliard School's piano department.
One master class, Marquis says, will include a chamber orchestra, so the pianists can learn the fine points of collaborating with an ensemble. Sessions will even touch on the likes of stage comportment, social media and applying to conservatories.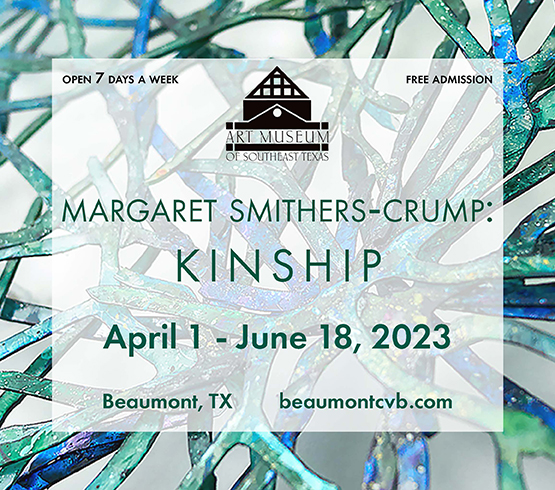 "We're trying to open all the windows, answer all the questions," Marquis says. He adds with a laugh: "They have a lot of questions!" Social events will figure in, too.
"I think there's a need for these young people to have a place where they can share, where they can meet other people like they are—who practice three or four hours a day," Marquis adds. "They come and…they are so happy."
The contest is already building up a track record. The top prizewinner of the 2015 edition, Kazakh pianist Alim Beisembayev, went on to win the 2021 Leeds International Piano Competition—the British contest that helped launch the careers of Jon Kimura Parker, who now teaches in Rice University's Shepherd School of Music, and Murray Perahia. Two winners of the 2019 installment made it to the final round of the 2021 Chopin Competition in Warsaw.
Marquis came on board with the Cliburn operation a few months before its namesake, pianist Van Cliburn, died in February 2013. Cliburn had long since settled in Fort Worth after stepping away from his position as a classical-music superstar of the 1950s through '70s.

"I had the privilege and joy to meet him," Marquis recalls. "We had discussions on music and singers and piano and everything around. The most important thing is, I have his sense of generosity. He made everybody (feel) special by talking to them."
When Cliburn interacted with others, he was "very charming and very involved," Marquis adds. "You felt privileged to be in his presence, because of the persona. But he was also so nice, so normal. … Over the years, I've learned that the best ones are usually the nicest ones."
-STEVEN BROWN