The story of abstraction can't be fully told without Sean Scully, according to the Irish-American painter who also sees himself as a renegade in the abstract movement. He's not, like some of his most famous peers, just in dialogue with other artists but wants to create a direct, emotional connection with the viewer. He also wants to be more than an artist for one generation but one with a lasting impact.

Throughout his nearly half century of drawing, painting and sculpting, he's worked outside the constraints of modern abstraction. Within these works, he's focused on his interests, such as American blues music, North African rhythms and his global travels. A new retrospective,
Sean Scully: The Shape of Ideas
,
at the
Modern Art Museum of Fort Worth
shows off 49 paintings and 42 works on paper, pastels and watercolors. The exhibition, which runs through Oct. 10, was organized by the Philadelphia Museum of Art but delayed by that venue during the pandemic. The Modern is instead the show's first stop.
Amanda Sroka, Assistant Curator of Contemporary Art of the Philadelphia Museum of Art and co-curator of the exhibition, noted that it's the first retrospective of his abstract work since 1995, when his watercolors were on display at The Hirshhorn Museum and Sculpture Garden in Washington, D.C.
"I'm excited to see them in dialogue," she said at a press preview. She noted his recent interpretative works are not included to focus on his relationship with abstraction.

­­­
"I like to cross lines. I'm a fusionist. I fuse things together from many influences: Italian and French paintings as well as the African and Mexican influences. They are a confirmation of what I want people to get out of them. They're threaded with my travel experiences," said Scully in an interview via FaceTime.
Three of his earliest works were conceived during a yearlong fellowship at Harvard University and were inspired by a trip to Morocco in 1969. Green Light, made between 1972 and 1973, and Inset #2 from 1973, are informed by rich, colorful experiences and references to history, literature and paintings.. The complex Harvard Frame Painting from 1972 combines acrylic, sacking, resin, neoprene, felt and wood weaved around a frame; he also used the practice as a way to pay homage to an ancient weaving process. The three were inspired by a trip to Morocco in 1969.
"I didn't bind the work like a carpenter. Instead, I used the ancient way Native Americans use, binding it by hand with strings in the corner," he said of the work. The other, two geometrical grid acrylics on canvas, are homages to that trip, and even pivotal to the geometricized pieces he became known for. "I want to make those shapes emotionally accepted. They're geometric but have a Rembrandt-esque edge."
With the later Inset paintings from the 1980s, he was bucking a trend in American abstraction. "I'm putting something in paintings that doesn't fit," he says, citing the 1988 Pale Fire, a reference to Vladimir Nabokov's 1962 novel of the same name, as an example. Set among interspersed vertical creamy white and red stripes is, in the center left, a rectangular window of black and orange stripes. The painting shakes up abstraction because "there's this dark and miserable element inside something that looks like an American field painting, full of security and optimism. The dark window is a violation of that field."
Like his other works, the
Inset
series plays with contradictions––dark and light and happy and sad, for instance. By assuring they can coexist, he's forcing a reckoning with rigid, "either/or" Western thinking. The phrase "liminality," the space between two truths, comes to mind. "We are so concerned with certainty that gray areas are overlooked. Western thinking separates emotion and order. I bring them together. In that way it makes sense to say that my works are not based on a formal process but are philosophical."
He doesn't mind a little flame-throwing to get his point across. He generated interest and controversy in the early 1980s when he debuted Backs and Fronts in 1981, his "manifesto in 12 panels" of 12 attached canvases painted with vertical and horizontal stripes. The scale is different from his previous works, and the three-panel Heart of Darkness, a homage to Joseph Conrad.
During the 1980s, he pivoted toward playing with abstract takes on architectural forms, informing his later experimentations in sculpture. The bright, colorful watercolor Mexico Azul 12.83 from 1983 is a response to the lively architecture and rich palettes making up Mexico's built environment. These themes of place, memory and the sensory experience appear again in his Wall of Light series beginning in 1998.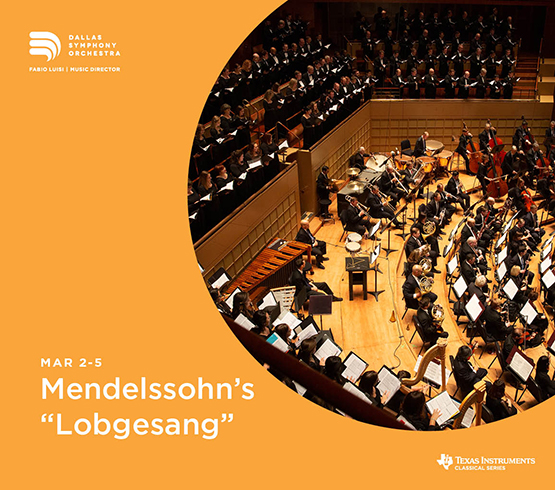 "The paintings are collisional. I was taking in the city and the effect it had on me," he said. The sensory experience to him is a spiritual experience, and a nod to his earliest wishes to be an artist because he wanted "to be amongst the angels."
"My work is concerned with spiritual dimensions. But it's physical, not aiming to be transcendent. It's too grounded and brutal. It deals with issues of emotion and material as well as structure and emotion."
To him, he lives "where truth lies."
—JAMES RUSSELL