The past year has whipsawed The Dallas Opera even more roughly than most arts groups. After cancelling months of performances when the pandemic began, the company eventually grew optimistic enough to piece together a four-opera schedule for this spring, including a brand-new work based on the movie The Diving Bell and the Butterfly. It might have been the only U.S. company nervy enough to try to return to action this season.
As the virus held on into 2021, though, Dallas Opera dejectedly called off its plans. That at least had a silver lining of sorts: The cancellation spared the company the fresh upheaval of having its rehearsals interrupted by Texas' traumatic February freeze.

"There's no way we would've been able to rehearse for at least three or four of those days," says Ian Derrer, Dallas Opera's general director and CEO. "That would've been a real challenge for us–and that would've been smack dab in the middle of the world premiere."

But the company hasn't given in. Despite the reverses, Dallas Opera is forging ahead with a new set of performances this spring. It will bring the Winspear Opera House three recitals spotlighting key singers from the canceled productions, plus a concert by the dynamic mezzo-soprano Joyce DiDonato. And the company will squeeze a four-opera season into spring 2022, ranging from the ever-popular Madama Butterfly to a fairly recent work that's catching on, Flight.

"This past year has been nothing but ups and downs," Derrer says. "Now, here we are, having lived through so many changes of plans. But I'm filled with optimism. Being able to put some music onstage at the Winspear gives me great hope."

Morris Robinson, who would've performed in Giuseppe Verdi's Don Carlo if the springtime opera season had gone according to plan, welcomes Dallas Opera audiences back to the Winspear on March 31.

Of the four concerts coming up, Robinson's will come closest to a traditional vocal recital. The imposing bass will range from Mozart and Verdi as well as art songs by Hugo Wolf and Margaret Bonds, the mid-1900s Black composer whose music is enjoying a belated revival.

April 3 will bring a duo program by singers who would've made their Dallas Opera debuts in Don Carlo: soprano Leah Crocetto, who performs juicy Italian-opera roles with companies across the United States and Europe, and mezzo-soprano Jamie Barton, the vocal fireball who's a Houston Grand Opera regular. Taking a break from heart-wrenching Verdi, the pair will turn to the American Songbook through songs by the likes of George Gershwin, Harold Arlen and Cole Porter.

Alongside their opera careers, the two singers are devotees of these American classics, Derrer says, and "both of them jumped at the chance to do kind of a recital-cabaret. I think our audience will love it."

On April 9, Dallas Opera will spotlight countertenor John Holiday, who would've been appearing in Mozart's The Marriage of Figaro under the company's earlier plan. As Figaro's Cherubino, an adolescent male normally cast as a trouser role for a woman, Holiday would've moved into unconventional countertenor terrain. The gambit would've been emblematic of his career, which has embraced opera houses and concert halls as well as a stint as a contestant on television's The Voice.

No wonder his Dallas concert is dubbed "The John Holiday Experience." Holiday–whose personal experience includes growing up in Rosenberg and graduating from Southern Methodist University–will run the gamut from Beethoven to Fats Waller, Thelonious Monk and Stevie Wonder. (In The Voice, he went so far as to cover Beyoncé's "Halo.")

Like the singers in the preceding concerts, Holiday will be backed up simply by piano. "To have them giving intimate song recitals on the Winspear stage will be incredibly special," Derrer says.

Joyce DiDonato, who in 2015 starred in Dallas Opera's world premiere of Jake Heggie's Great Scott, caps off the spring revels May 10. The Dallas Opera Orchestra and company music director Emmanuel Villaume will redouble DiDonato's musical firepower as she digs into two dramatic scores: Hector Berlioz's The Death of Cleopatra and Heggie's Into the Fire, a song cycle spotlighting the tortured life and acclaimed works of the French sculptor Camille Claudel.

DiDonato premiered Into the Fire in 2012. "The work compresses a tragic life of operatic dimensions into a song cycle of great beauty and emotional resonance," the New York Times declared.

As slate of fall concerts is in the works, Derrer says, and that will lead up to the company's return to full-scale opera in early 2022. The group's leaders are essentially fitting an entire four-opera season into the spring Winspear time slot they had booked before the pandemic.

"We had to approach it like a puzzle–see what we could rearrange in the time frame we had already contracted, then add an opera here or there to build the season," Derrer says.

Madama Butterfly will feature soprano Latonia Moore, who has portrayed Puccini's tragic Cio-Cio-San at the Metropolitan Opera and other top houses–and who has "a wonderful history with The Dallas Opera," Derrer notes, including playing the title role of Verdi's Aida. Another evergreen, Rossini's The Barber of Seville, will center on the Figaro of baritone Lucas Meacham, who has portrayed the resourceful jack-of-all-trades exuberantly for Houston Grand Opera and other companies.

Dallas Opera will stage Georges Bizet's The Pearl Fishers, best-known for its mellifluous tenor-and-baritone duet, for the company's first time in more than 20 years, Derrer says. And in the case of Jonathan Dove's Flight, the company is sticking with a work it had already slated for this time frame.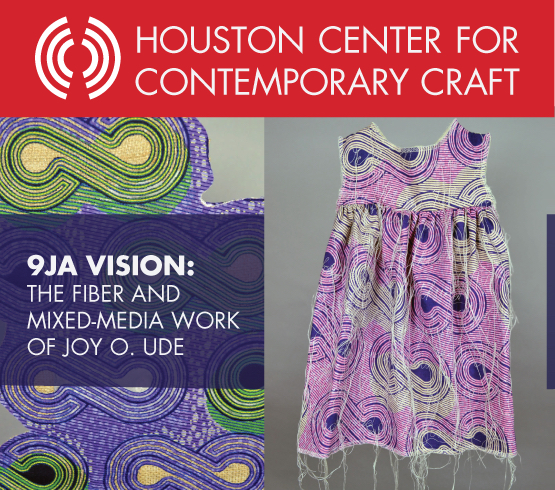 Premiered in England in 1998, Flight grows from the same real-life story that spawned the Tom Hanks movie The Terminal: Both dramatize the experiences of a refugee who hid out for more than 15 years in Paris' Charles de Gaulle Airport. Though it centers on the refugee, Flight is really an ensemble piece depicting a potpourri of characters passing through the airport, Derrer says. Holiday will play the refugee, and the performances will also bring the Dallas Opera debut of the veteran Finnish soprano Karita Mattila.

"As you might expect in an ensemble piece, it has a wonderful array of bittersweet, poignant and comic elements throughout," Derrer says. "Karita plays an older woman who's a wonderful—kind of a vixen, I guess you'd say. And (other characters embody) the variety of other dynamics that you get with couples during their stays in the terminal."

Even though Winspear has been dark, Derrer notes, the pandemic hasn't kept Dallas Opera out of sight. TDO Network, the streaming-video project the company launched last year, has offered a steady diet of performances, interviews, singer spotlights and other material to opera lovers worldwide. Reached through Facebook and the company's website, the videos have racked up more than 100 million unique views. And TDO Network lets Dallas-area viewers make closer acquaintance with singers famous and otherwise before seeing them onstage.

"An important part of the future is that we are a dual-track opera company," Derrer says. "The things we are doing onstage in the Winspear are immediately engaging to our community–bringing them into the opera house. That's not going to change. But the things we've developed during the pandemic are a parallel track–a digital stage. Those are very complementary."

-STEVEN BROWN

Update: The Dallas Opera has canceled concerts on March 31 and April 3.