"I mean, I'm exhausted most of the time," laughs Marlana Doyle, founder and executive/artistic director of Houston Contemporary Dance Company (HCDC), who is also president and CEO of the Institute of Contemporary Dance (ICD).
Despite her confession, Doyle has appeared tireless in the development of her two companies over the last year-and-a-half. She attributes some of her energy, efficiency and focus to being a Virgo and a strong multi-tasker. Her husband, she shares, compares her to a badger because she's always busy doing something.

On April 16 and 17, nestled between skyscrapers and the George R. Brown Convention center in downtown Houston at Discovery Green, Doyle's HCDC will come together with conductorless string orchestra KINETIC Ensemble, as well as Houston Contemporary 2, for an evening of dance,
Parallel Play
.
Audience members may reserve a 10-foot circular "pod" on the performance space lawn for a single $100 ticket. As the company demonstrates on their Instagram channel, two to eight people can sit comfortably within the spray-painted circles which will be numbered and placed six feet apart for the evening performance.
In another time, the modular concept might simply be a clever seating arrangement for a show referencing the early childhood developmental stage during which children play independently yet side-by-side. In 2021, distanced bubbles containing only members of our inner circles have become a familiar part of our collective experience. They are a mark of the resiliency and invention borne of necessity that has kept performing artists going amid difficult circumstances.
This pandemic isn't the first time Doyle has pressed on despite uncertainty and setbacks. After spending her entire professional career as a dancer and later the artistic director of METdance, one of Houston's longest-running dance organizations, she resigned amid a financial crisis in the summer of 2019 that led MET to shutter its professional company for good. Doyle didn't sit on her hands waiting for the next opportunity. Instead, she started building her own.

"I felt like I had a responsibility to keep things going and I worked so hard to make that organization successful that I knew I could do it for myself and it would be different."
Only a few months later she debuted a brand new company and signed the lease on a building that would become home to both HCDC and ICD.
"I tell others I went to business school in six months," says Doyle, who is only half-joking. "By January of 2020 I knew everything about leases, buildings and city permits."
Her studio was well on its way to completion when concerns about a new coronavirus began to seep into the public consciousness. Still Doyle didn't miss a beat, focusing on a gradual opening of the school that allowed her to experiment to find what worked best for the students, parents and her company as the dance world navigated uncharted waters. Looking back, she feels the slower opening may have been a blessing in disguise though it wasn't at all what she'd planned.
"We didn't have a big grand opening," Doyle remembers. "The company did a show in February and then we had to furlough them for a few weeks until we got some funding."
It was around this time that, after seeing the work of Thai-American dancer Keerati Jinakunwiphat, a company member of Kyle Abraham's A.I.M. who made her choreographic debut at The Joyce Theater in New York, Doyle approached Abraham to see if the young dancemaker might be a good fit to work with HCDC.
Though seeds for a collaboration with KINETIC Ensemble were planted pre-pandemic, the project continued its development under an Arts Respond project-specific grant offered by the Texas Commission on the Arts. As part of the process, Jinakunwiphat and HCDC worked with behavioral consultant, licensed psychologist and arts supporter Dr. Rachel Tova Winer to explore the effects of the four seasons on mental health, particularly during a full year of isolation.
Jinakunwiphat was slated to work with the company in the fall of 2020, a trip that was later postponed to 2021. "I'm always looking for those new voices and it was perfect timing because she was on the [January] cover for
Dance Magazine's 25 to Watch
," says Doyle.
As fate would have it, the Chicago native arrived in Houston just in time for its headline-making winter freeze. The conditions left Jinakunwiphat with only about three days to develop her new work on HCDC's small company of four dancers and two guest artists. Premiering during Parallel Play, Jinakunwiphat's work will feature KINETIC Ensemble playing compositions by Benjamin Britten, Philip Glass and Osvaldo Golijov live on stage.
"The music matches the feelings of each of the seasons, starting with a solemn, sort of cold winter," Doyle shares.
Local poet Outspoken Bean will emcee Parallel Play, which will feature a new piece by Doyle she describes as an optimistic and ultimately entertaining reflection on the company's time together and what the future holds. Dr. Winer will deliver a pre-talk to provide some background on her process with Jinakunwiphat and highlight mental health resources here in Houston.
Keeping everything and everyone in her own circle stable and feeling safe has been essential for Doyle during the last 12 to 18 months. This includes not only her two young daughters, who frequently roll with the family's schedule, but her company dancers and the families at her studio as well.
A year ago, as America was invited to stay home to save lives, Doyle nimbly provided virtual classes for the small base of students who were already committed to ICD. An in-demand photographer and videographer in Houston, Doyle's husband Ben was surely an asset in this endeavor. However, his business flourished so much during the pandemic that Doyle says he was kept quite busy.
Doyle received the occupancy permit for her building in Houston's historic First Ward in early May 2020 and by June the school was poised and ready to offer a hybrid class format for summer intensives at 50% occupancy, a safety measure she maintains for classes nearly one year later.
The continual challenge for the studio is raising awareness and building a student base during a pandemic.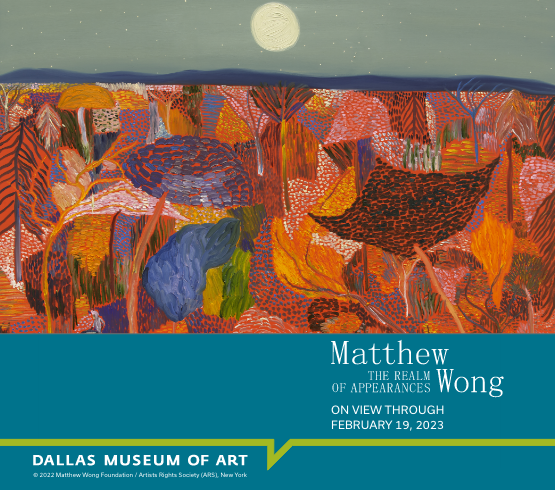 "Many studios lost students during this time. We've doubled our students but, unlike a lot of schools, when the pandemic hit we had never even been open before."
Retaining dancers during the last year hasn't been easy either. Doyle lost two of her original troupe, but gained guest artists marooned in their hometown of Houston and wanting to dance. She notes their new energy has been good for her core group of dancers, who she wants to keep happy and dancing despite not being able to tour or even touch until they are vaccinated.
"I feel a lot of responsibility—like I'm the shepherd leading the herd," explains Doyle. "I want them to feel comfortable and safe. All of us had something ripped away from us very quickly."
Gratitude for what she has is what really drives Doyle to move forward with laser focus to the next tasks and through the obstacles that might easily deter someone with less determination and confidence.
Looking ahead, Houston Contemporary Dance Company looks forward to an upcoming collaboration with Já Malik on a new work next season. The freelance dancer and choreographer will also be visiting this June to get to know the current company and potentially some new members, as well as work with the Institute's young pre-professionals in a summer workshop. HCDC also plans to travel to Utah for a festival cancelled last year due to COVID-19.
Then, in August Doyle will present a site-specific concert at POST on a stairway that's a focal point of the new mixed-use space, and will come together for a SPA Houston Artist Commissioning Project with Loop38 music ensemble in October.
"After these collaborative projects, I need to figure out what we are doing next," says Doyle who assures that she will give herself a week or two this July to visit with family in her native Boston.
Even badgers need breaks.
—NICHELLE SUZANNE