---
IMAGE:  James Belcher as The Man, Sally Edmundson as The Woman, Teresa Zimmerman as The Girl in Stages Repertory Theatre's staging of Veronica's Room. Photo by Amitava Sarkar.

---
It's a Chill Fest on Texas Stages
Click. A key turns, unexpectedly. Locked in? Panic rises as the clock keeps time. Alone and defenseless, the mind runs wild with what horrific end one might meet; but the heinous, blood-curdling death mere hours away is beyond anyone's wildest imagination. To find out what happens next, go see Veronica's Room at Houston's Stages Repertory Theatre, Oct. 9 – Nov. 3.
This month, the Texas art scene's calendar is as eclectic as Halloween itself: chills, thrills, mystery, camp, gore, classic scares, and family fun abound. So, in addition to your annual haunted house tour, trick-or-treating adventures and costume parties, take advantage of your community's vast array of spooky-scary performance events.
From Ira Levin (Rosemary's Baby and The Stepford Wives) the 1973 American horror story, Veronica's Room will be an evening of plot twists, suspense, and terrifying circumstances. A young girl's daring kindness lands her in way over her head: locked in a long-dead girl's room by two seemingly harmless elders, her identity is violently called into question in this gruesome tale. "It is a very scary giant puzzle. The audience goes on a roller coaster switching allegiances among four very complicated characters," says Stages' artistic director Kenn McLaughlin. "What I love most is that the play is not just a simple horror story. The play has some deeply rooted social commentary about the roles women are forced to play in order to be heard in society, and it has something to say about the ultimate fate of strong women in male-dominated cultures. As the play progresses the tension mounts. It just gets creepier. The end is truly shocking and totally satisfying. It's fun, disturbing and thrilling. What more can you ask of a play?"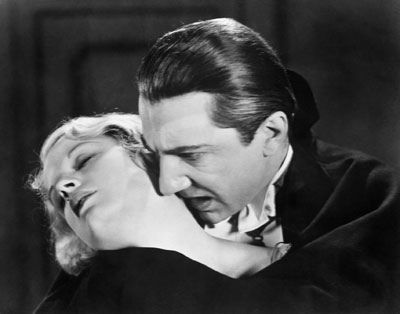 Houston's 4th annual SplatterFest's Director's Cut screening is not for the faint of heart. Enjoy a free screening of 2013 original short films at the Alamo Drafthouse, Oct.16-18. Written and produced in one weekend by an array of local artists, these horror films should keep you on the edge of your seat.
For down‑and–dirty camp, head to BooTown's Benshi Hug the World: Buffy the Vampire Slayer, Oct. 4-19 at a variety of Houston locations, including College Park Memorial Cemetery. After the Japanese Benshi style, BooTown performers narrate a silent screening of Buffy, reinterpreted with a zombie apocalypse twist. "While there are some references to the original movie (and the TV show, we couldn't help ourselves), this show has it's own plot line and will entertain whether you've seen the original or not," says Emily Hynds, BooTown's artistic director.
Houston's Orange Show Center for Visionary Art goes vintage with a screening of The Cabinet of Dr. Caligari, featuring a live original score performed by the much‑loved indie orchestra Two Star Symphony, on Oct. 19. A precursor to 1940's film noir crime dramas, this silent German Expressionist film tells the tale of a malevolent carnival hypnotist who's crimes are uncovered by an amateur investigator out to avenge his friend's untimely death.
"They're coming to get you Barbara…." San Antonio's The Overtime Theatre has a real treat in store for adventurous spirits: a stage adaptation of Night of the Living Dead, Oct. 4 – Nov. 2. The production is designed to immerse and entrap its audience: confined in a desolate farmhouse, those brave enough to take a seat will witness first hand the horrors of this gruesome world-renowned tale.
If zombies and imminent death aren't for you, Cameo Theatre is serving up Evil Dead The Musical and Rocky Horror Picture Show this October. You can catch a double feature Oct. 12, 19 or 26.
Fort Worth Performing Arts brings Philip Glass & The Philip Glass Ensemble's Dracula: The Music & Film to Bass Performance Hall on Oct. 29. The live original score, which delighted Houston audiences at SPA last season, will be paired with a screening of Tod Browning's 1931 classic Dracula starring Bela Lugosi. While Lugosi's definitive performance as Dracula is a breathtaking experience unto itself, Glass' score brings new life to this early talkie film.
For family fun, Dallas Children's Theater presents Ghouls & Ghosts, Oct. 18-27: eerie Texas ghost stories, tales from Edgar Allan Poe, and more, brought to life by an all-teen cast who is ready to frighten and delight. Dallas Symphony Orchestra lets the wee ones in on the season with their Thrilling Halloween Adventures concert on Oct. 27, which includes a costume contest, arts and crafts, and other special activities.
—JACEY LITTLE