During the first part of its 2021-22 season, TITAS/Dance Unbound treated Dallas audiences to U.S. and Texas premieres, reimagined cultural icons, exuberant Latin dance, and even pieces choreographed to the music of R&B legend D'Angelo. But in true TITAS fashion, it only gets better from here. Finishing out the season—which was truncated to seven shows from its usual 10 due to the pandemic—are two impressive Dallas debuts, a very special Command Performance gala, and the surprise return of a hit addition to TITAS's regular programming.

"We're going to do a disco drag show at the Winspear Opera House at the end of April, in anticipation of the national tour of
Summer: The Donna Summer Musical
," reveals Charles Santos, TITAS's artistic director. "We hosted two drag shows at the start of the pandemic as part of our Unfiltered series, and in addition to giving these performing artists grand venues within the Dallas Arts District, our audiences thought they were super fun, too."
Santos says that TITAS's Unfiltered series, which is separate from its subscription series, has become a hot ticket, as the draw of potentially scandalous subject matter piques the interest of curious audience members. But one person's risqué is another's run-of-the-mill, and above all, the companies that TITAS presents focus on beautiful storytelling and evocative physicality, all told through world-class dance.

­­­
That might as well be the tagline for Compagnie Marie Chouinard, a renowned troupe out of Montreal, Canada, that
The New York Times
calls a "hurricane of unbridled imaginativeness" and is the next performance on TITAS's list. Here, Chouinard's visceral style has been directed at creating a spellbinding, almost animalistic living interpretation of Hieronymus Bosch's triptych
Le Jardin des Délices (Garden of Earthly Delights)
. The piece cycles through the famous painting's panels—The Garden of Delights, Hell, and Paradise—which are displayed onstage so that the audience can reference their dense imagery. Dancers wear nothing but G-strings (hence the Unfiltered designation) while cavorting and contorting themselves as warriors, lovers, demons, and other creatures.
"I had heard about this piece for a long time and finally saw it at a festival in Colombia," says Santos, "and I am so excited to finally have Marie Chouinard here. She's one of two companies in the Unfiltered series this season—what may offend one group may be pure magic to another. I don't want to force anyone to buy a show that they might find offensive, but we're finding that everyone wants to be a part of the cool kids club."
Santos hopes to host a salon talk before the show, which is April 8-9 at Moody Performance Hall. TITAS had been streaming its popular Santos Salon series due to health restrictions, but a hybrid online/in-person model has since taken over. "We're currently trying to partner with the Dallas Museum of Art to have a conversation there about the work and Marie's interpretation of it, ideally with a curator from the Prado Museum in Madrid, where the triptych resides," he says. "These salons are great because not only do they help build community, but a lot of people are nervous about dance because they feel like they need to know something about it before they can enjoy it. These dispel phobias or fears about the art form and give ownership of the work they're about to see."
Another dance entry point for many new TITAS fans is Command Performance, which is set this year for April 23 at the Winspear. The "pyrotechnics of dance," as Santos calls it, is a star-studded revue of crowd-pleasing works, some commissioned specially for this night. This year features several special milestones: TITAS's 40th anniversary and Santos's 20th anniversary as artistic director. There is also a fundraising gala dinner after the performance, but fans can purchase tickets to the show only if they choose. The audience can expect to see stars like Tiler Peck and Roman Mejia from New York City Ballet, Catherine Hurlin and Aran Bell from American Ballet Theatre, and dancers from San Francisco Ballet, MOMIX, A.I.M. by Kyle Abraham, and Australia's SWAY—who perform atop 14-foot-tall poles—as well as local performers from Bruce Wood Dance and Dallas Black Dance Theatre.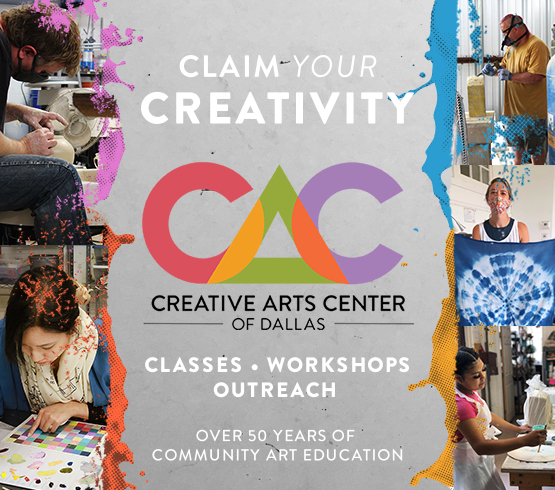 "Norbert De La Cruz, who is such a hot choreographer right now, is premiering a male duet at the gala danced by Cole Vernon and Xavier Mack," Santos says. "This speaks to what TITAS does so well, which is to serve as a catalyst for cultural collaboration: two great dancers from two different Dallas companies, and we hope the piece will continue to be performed in each of those company's seasons."
Closing out TITAS's season on June 3-4 is Ballet X, an "it company" out of Philadelphia that was co-founded in 2005 by artistic and executive director Christine Cox and choreographer Matthew Neenan. Though Santos doesn't know yet what repertoire they will be dancing, he's excited for the promised new work from what Dance Magazine has called an "epicenter of creation."
"It's going to be a great surprise hit," Santos says," and no matter what they perform it's a thrilling way to be wrapping up our season."
—LINDSEY WILSON