After a shortened 2021-22 season, TITAS/Dance Unbound is roaring back for its first full, live season since the pandemic. That's 10 companies, hailing from four countries, with five making their Texas debut.

"It's a very diverse, very international season," says Charles Santos, TITAS's artistic director. "We're just thrilled to be back at full force this year, and the dancers are just as excited to be coming to Dallas."
Audiences should be excited too, especially when the season kicks off with a powerhouse from the New York dance scene, Gibney Dance. This troupe has emerged in the touring world with an extraordinary company of dancers and a stunning roster of world-famous choreographers creating new works. Here, they make their Texas debut at Moody Performance Hall on September 30 and October 1, 2022.
An important partnership between Nrityagram Ensemble and The Chitrasena Dance Company is next, happening October 28-29, 2022, also at the Moody. It's Dallas's "opportunity to really look at traditional ethnic dance," says Santos, as the artists are dedicated to nurturing 2,000-year-rich art forms and carrying Indian and Sri Lankan dance into the 21st century. Āhuti (or "offering") is a powerful blending of Odissi and Kandyan dance forms performed with live music.

­­­
L.A.'s BODYTRAFFIC returns to Dallas with a new work by the collaborative team of Baye & Asa, fusing intricate patterns of rhythm and form. Alejandro Cerrudo's
PACOPEPEPLUTO
, featuring three dancers who move to the classic voice of Dean Martin with utter abandon, is also on the program. They're here for one night only at the Winspear Opera House, November 11, 2022.
The Texas debut of Hamid Rahmanian's Song of the North welcomes the New Year at Moody Performance Hall. A magical evening of large-scale shadow puppetry, projected animation, music, movement, and theater transports the audience into ancient worlds full of color and history. A total of 483 handmade puppets are used to tell the story of Manijeh, a courageous heroine who uses her strengths and determination to rescue her beloved and help prevent a war. Adapted from the Book of Kings (Shahnameh), a historical and cultural touchstone that is a national treasure in Iran, Song of the North is a one-of-a-kind multimedia experience that celebrates culture, collaboration, experimentation, and unity. Performances are January 13-14, 2023.
Just in time for St. Patrick's Day, Trinity Irish Dance Company makes their Texas debut at the Moody March 3-4, 2023. "It's been a long time since we've brought something like this here, and audiences are guaranteed to love it," says Santos. The percussive power, aerial grace, and lightning-fast agility of Trinity's dancers and musicians is not to be missed.
Coming from Canada to make their Texas debut is Alan Lake Factori(e) and its bold, outrageous, and shocking Le cri des méduses. "This is a perfect fit for our TITAS/UNFILTERED series," says Santos, referencing the add-on performances that bear the tagline "If you're easily offended, don't come." This polymorphic choreographic work—enriched with visual art and video—starts from Théodore Géricault's painting The Raft of the Medusa and is a physical dance like a pagan ritual. It takes over the Moody Performance Hall March 17-18, 2023.
Greg Maqoma's Vuyani Dance Theatre draws inspiration from the creations by two artists—the character Toloki in South African author Zakes Mda's novels
Cion
and
Ways of Dying
and music from French composer Maurice Ravel's
Boléro
— to create
Cion; Requiem of Ravel's Boléro
, which performs at the Moody April 7-8, 2023. "This is a really extraordinary piece that I saw in 2019 and have been working to bring it here ever since," says Santos. "It's one of the best things I've ever seen."
What the New York Times calls "possibly the most successful modern dance company on the planet" comes to the Music Hall at Fair Park April 22-23, 2023. Alvin Ailey American Dance Theatre began as a small group of African-American dancers onstage at the 92nd Street Y in 1958, and now has performed live for an estimated 25 million people in 48 states, 71 countries, and six continents.
The final company of the main season is Ballet BC, an internationally acclaimed Canadian contemporary dance company. The one-night-only program on June 9, 2023, at the Winspear Opera House includes Crystal Pite's wildly successful The Statement and work by Medhi Walerski and Marco Greco.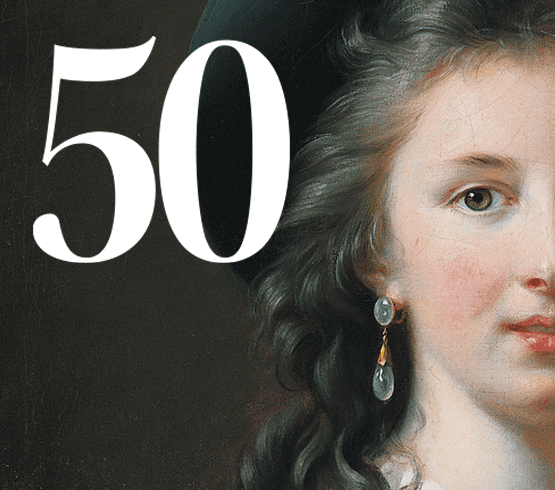 Returning this year is Pilobolus in the Garden, the TITAS-commissioned, outdoor, site-specific project created in collaboration with the world-renowned dance company Pilobolus, the Nasher Sculpture Center, the AT&T Performing Arts Center, Dallas Arts District, and Booker T. Washington High School for the Performing and Visual Arts faculty and students. After premiering in summer 2021, this unique walking performance in the Nasher garden is scheduled to happen again in September 2023.
As always, TITAS will end its season on a high note with Command Performance, the "pyrotechnics of dance." Marquee names fill the program, with specially commissioned works from leading choreographers created specifically for the gala evening being performed by some of the biggest names in dance today. It's a glittering evening of celebration that's set for May 6, 2023, at the Winspear Opera House, and a fitting finale for the triumphant, full-strength return of TITAS/Dance Unbound.
—LINDSEY WILSON