When Blake Hackler handed over his newest play, What We Were, to Second Thought Theatre artistic director Alex Organ, he wasn't expecting an offer to produce it. The Dallas company had already done what Hackler considered unbelievable: given two of his plays their world premieres— The Necessities in 2016, and Enemies/People in 2018.
"When Alex approached me about doing The Necessities, he and I both thought it was a one-shot deal," says Hackler. "Then when Enemies/People came up, I knew they wouldn't do another play by me in the near future. I had just finished What We Were and asked Alex if he wanted to read it—not thinking it was even a possibility—so when he came to me and asked to do it, my first response was, 'Are you sure???' Three plays in a row! But of course I'm incredibly humbled and deeply appreciative. STT has given each of my plays such beautiful productions with incredible casts. I feel so very lucky to have had all three plays premiered there."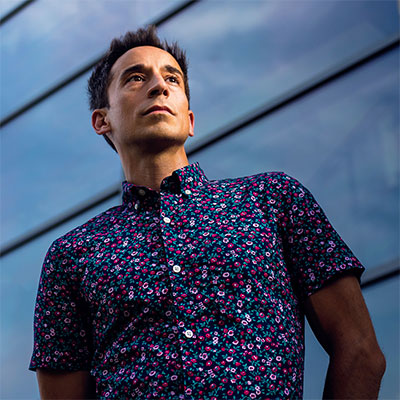 "Blake seems particularly interested in writing plays about how humans weather traumas in vastly different ways, and that lines up with STT's mission to tell stories of people navigating great change," says Organ.
But Organ and Second Thought weren't the only ones interested in Hackler's newest work. Matthew Gray, artistic director of Circle Theatre in Fort Worth, had been part of the four-person cast for The Necessities and previously directed at STT.
"I knew what a good playwright [Hackler] was, and knew the heart and soul of what STT is, so when Alex approached me about a co-production of What We Were, I quickly read it," says Gray. "As much as I loved the last one, I loved this one even more."
Shortlisted for the National Playwrights Conference at the prestigious Eugene O'Neill Theater Center in Connecticut, What We Were spans 20 years in the lives of Carlin, Nell, and Tessa, three sisters who suffered a childhood of abuse. Now adults, each lives in some degree of denial, but the lies are starting to become more unbearable than the truth. The play traces the lives of these three women as they find their way back to each other.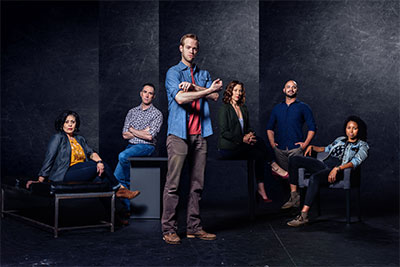 Hackler says the original inspiration came from a 2002 Texas Monthly article by Skip Hollandsworth about Treva Throneberry that a friend had sent him. The article details the bizarre and ultimately sad experience of a Texas girl who allegedly endured sexual abuse from her uncle, only to run away and continually insist in each new town that she was a high-schooler—well into her 30s.
"I thought it was fascinating, but didn't do anything with the article for about a year," says Hackler. "But I kept thinking about it. Treva's story was so moving and complex, but I also kept wondering what happened to the other sisters. How did they take care of themselves? And what happened in that house that would make someone disassociate in such a powerful way?"
The play eventually moved away from the biographical details of the Throneberry case, and became, as Hackler puts it, "an honoring of my mother and her sisters—of their love and incredible strength."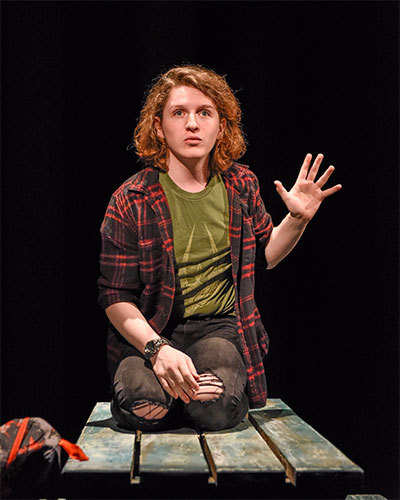 Directed by STT artistic associate Christie Vela and starring Lydia Mackay, Jessica D. Turner, Jenny Ledel, and Benjamin Stegmair, What We Were runs first in Dallas Aug. 28-Sept. 21, then in Fort Worth Sept. 26-Oct. 19.
While this is the first collaborative production for STT, Circle Theatre has previously had partnerships with Dallas's Theatre Three, WaterTower Theatre in Addison, and several universities, including Fort Worth's TCU. But Circle Theatre executive director Tim Long notes that this is the first co-production they've been involved in that's been planned from the start.
"We each have two very different audiences," Long says. "A lot of people do travel between Dallas and Fort Worth, but we think there's enough of an audience in each city to maintain a show like this."
Gray agrees, adding that it's "almost like an extended run, and helps keep the buzz going. It also affords Blake and Christie the chance to make changes in between if they choose, and we both get to claim a world premiere."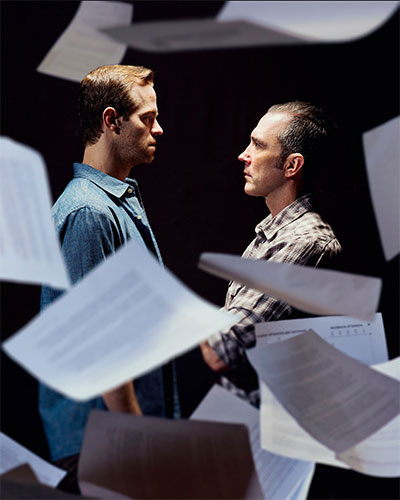 Organ notes that while the details of sharing a production are complex, a huge benefit to both companies is that they get to split expenses equally.
"What We Were feels like the right fit for our first experiment with co-production, and an exciting opportunity to get Blake's work in front of a wider audience," he says.
Hackler agrees that the partnership makes sense on many levels, adding that "although Fort Worth and Dallas are one 'metroplex' I think audiences, myself included, feel like traveling to the other city to see theater can be onerous. I'm interested to see how the different spaces affect the show, and it will be exciting to see how this production differs from the next production—What We Were is already scheduled to play Seattle in the spring of 2020."
—LINDSEY WILSON