The Houston Symphony will be one of many orchestras that mark the 250th anniversary of Beethoven's birth. But how many groups will also spend part of next season celebrating women who play the violin?
Music director Andrés Orozco-Estrada and the orchestra will host six female violinists–both acclaimed veterans and up-and-comers–as guest artists during 2020-21. And the spotlight will land repeatedly on the orchestra's new concertmaster, Yoonshin Song.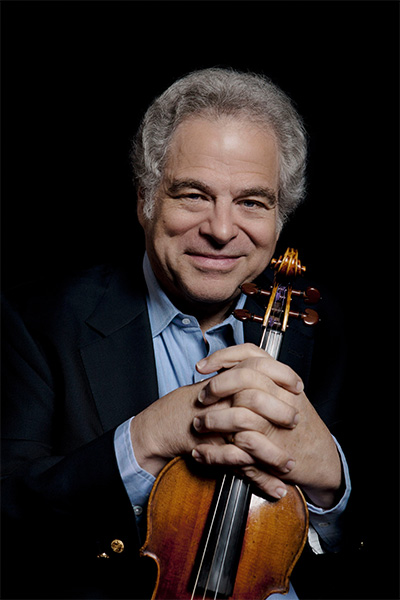 "Solo instrumentalists right now are performing at an incredible level," says Rebecca Zabinski, the orchestra's artistic administrator. "If you think about it a level further, a lot of the top violinists on the scene just happen to be women. So Andrés thought it would be great if we had a season where we just invited women violinists. And it happens to work out so perfectly that our concertmaster is also a woman."
From the violin world's top rank, Hilary Hahn–who traveled through Europe with the orchestra as soloist on its 2017 tour–will rejoin it in Antonín Dvořák's Violin Concerto, and Midori will return in Tchaikovsky's Violin Concerto. The group will also bring back two rising lights, Finland's Elina Vähälä and Holland's Simone Lamsma.
And two notable women will make their Houston Symphony debuts. Viktoria Mullova, who first won accolades in 1982 as winner of her native Russia's Tchaikovsky Competition, will solo in Sibelius' Violin Concerto. Carolin Widmann, a committed new-music proponent from Germany, will perform Prokofiev's Violin Concerto No. 2. (The orchestra recently spotlighted her composer brother, Jörg Widmann, by playing his Beethoven spinoff Con Brio.)
The season will also bring a prominent role for concertmaster Song. After a transition year between Houston and her previous spot at the Detroit Symphony, the South Korea native will finally be in place full-time.
"She is a very strong leader," Zabinski says, adding that Song "has a wonderful ear and very high artistic standards. When she is in the concertmaster's chair, there is just an instant transformation–not only of the violins but of the entire orchestra."
Song will take center stage in Shostakovich's Violin Concerto No. 1, but that will be only one of her big moments. During the orchestra's three-year concertmaster search, Zabinski says, Orozco-Estrada held off on orchestral showpieces that include crucial concertmaster solos. Now that Song is on board, he's taking the plunge on two of the juiciest: Richard Strauss' Ein Heldenleben and Rimsky-Korsakov's Scheherazade.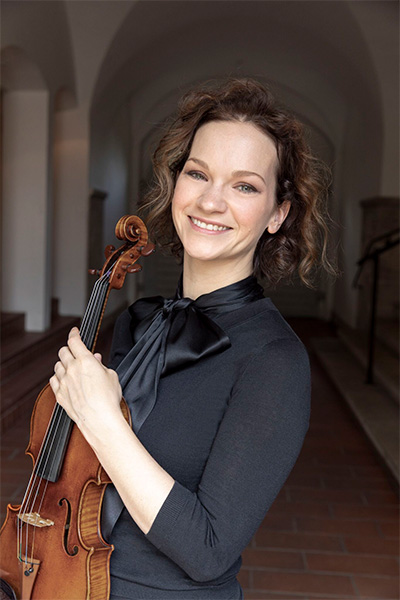 Orozco-Estrada is also capitalizing on Song's presence by scheduling an iconic Beethoven work: the Missa Solemnis, whose "Benedictus" movement blossoms around an eloquent violin solo. The Missa is soulful and dramatic, but it's a killer for the performers–especially the choir–and the orchestra and Houston Symphony Chorus haven't tackled it since 2002.
The Missa will headline the orchestra's salute to Beethoven's quarter-millennium. In a one-night event, pianist Lang Lang will returning to Houston for Beethoven's Concerto No. 2, and the orchestra will add the Symphony No. 4; in another one-nighter, guest conductor Fabien Gabel will conduct the Fifth Symphony, and Norwegian pianist Leif Ove Andsnes will solo in his countryman Edvard Grieg's Piano Concerto.
The Beethoven events will also embrace the one prominent male violinist on the season's guest list. Launching a three-year linkup as the orchestra's artistic partner, Itzhak Perlman–who debuted with the orchestra in 1967– will play and conduct in the opening night gala concert, which will include Beethoven's two violin-and-orchestra Romances. The veteran artist will close the season by conducting Beethoven's Ninth Symphony, and he'll throw in a solo recital along the way.
"Having an artist of that stature deeply involved with the Houston Symphony is great for the orchestra and the city," Zabinski says. "He's a cultural icon. We're so fortunate to have him."
Amid evergreens like Dvorak's Symphony No. 8, Debussy's La Mer and Tchaikovsky's Symphony No. 5, the orchestra will slip in a few rarities. The La Mer program will also include La Tragédie de Salomé, a tone-painting of the Biblical temptress by Florent Schmitt, Debussy's younger contemporary.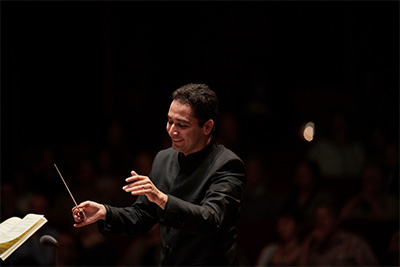 Orozco-Estrada, a longtime resident of Austria, will introduce Houston audiences to a biblical epic by an Austrian who's little-known in the United States: Franz Schmidt, a younger contemporary of Richard Strauss. In his oratorio The Book with Seven Seals, Schmidt marshals a large orchestra, heroic-voiced soloists and chorus to conjure up the end of the world as described in Revelation. Concertgoers who relish the drama of Verdi's Requiem, Zabinski says, should enjoy this, too.
"It's very exciting," Zabinski says. "A heldentenor plays the role of St. John the prophet. He narrates from the beginning of the apocalypse through to the end, where God's chosen ascend to heaven. A bass is the voice of God, who appears and says, 'The world is coming to an end, so be prepared.' He reappears around the end in a calming manner…giving hope for what's to come." (The Dallas Symphony will perform Schmidt's oratorio in its Soluna festival this April.)
Orozco-Estrada will continue his perennial focus on Gustav Mahler and Dmitri Shostakovich, conducting the former's valedictory Symphony No. 9 and the latter's long-neglected Symphony No. 4. The orchestra's former leader, Christoph Eschenbach, will return to lead Anton Bruckner's Symphony No. 7, a memorial to Richard Wagner.
Turning to present-day creators, the orchestra will premiere a percussion concerto it co-commissioned from Jennifer Higdon. The program will pair it with a Houston Symphony commission from 2000: Rainbow Body, which helped University of Houston graduate Christopher Theofanidis make his name.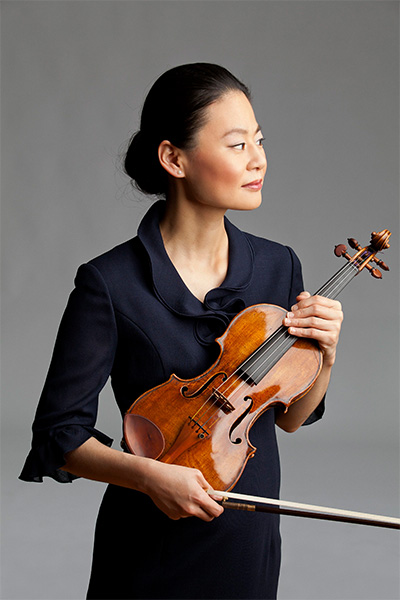 In a holiday program bridging musical eras, the orchestra will perform Handel's Messiah in a 20th-century arrangement by British composer-conductor Eugene Goosens. His version–recorded by British conductor Thomas Beecham in the 1950s–expands Handel's score to employ a full-scale modern orchestra, and the sonic palette is so rich that it demands hefty solo voices to match it. The soloists here will include dramatic soprano Angela Meade, who last came to town for Houston Grand Opera's 2017 performances of Verdi's Requiem.
"A supersized Messiah is what we're calling it," Zabinski says. "The trend is definitely for historically based performances. But it's fun to try something a little different. It has all the same tunes–the "Hallelujah" Chorus, "Rejoice Greatly"–just in a grander way."
-STEVEN BROWN