As soon as Dallas Theater Center (DTC) announced its 2018-19 season, my group text with Houston theater writers began buzzing with excitement over productions of The Wolves and Sweat.  While I was excited about the possibility of seeing those plays, my mind went straight to the inclusion of a play I know backwards and forwards: Josefina López's Real Women Have Curves. The reason is simple. As a PhD student in Latinx Studies at the University of Houston, I began studying López's work, eventually writing my dissertation on her both her writing and theater work in her adopted hometown of Boyle Heights, Los Angeles.
As Real Women Have Curves is her signature work, the play became the anchor of my research. Yet, despite having seen Patricia Cardoso's 2001 film adaption and archival footage of different productions, I had never actually seen Real Women Have Curves live before. Suddenly, DTC's production became the center of my Texas theater season. Under the direction of Christie Vela, Real Women Have Curves runs April 26 to May 19 at DTC's Kalita Humphreys Theatre.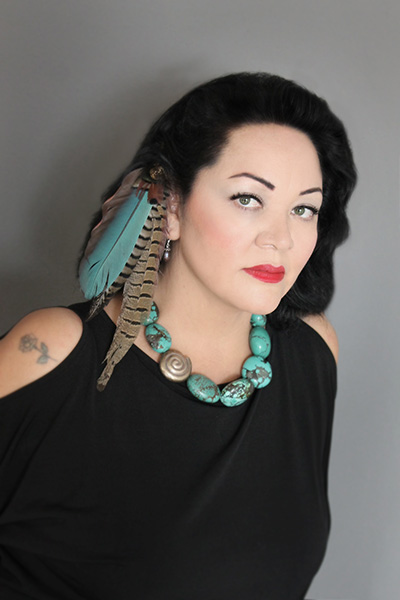 As hateful rhetoric toward the Latinx population has increased during the Trump regime, so have productions of López's seminal work, Real Women Have Curves. In the 2018-19 theater season alone, López's play has had or will have a professional or educational production in nearly every part of Texas. Despite Texas having a robust Latinx community, some believe this community remains invisible, a topic that playwright Josefina López tackles in the play. Christie Vela, who auditioned for the lead role of Ana when DTC produced the play in the 90s, notes that the women in the play are all hiding to some extent. "They are so used to hiding in the shadows. They are so used to living their lives in secret," claims Vela. "They are used to making sure that nobody knows they are there. Otherwise they will get deported or in trouble."
Needless to say, nearly 30 years after López finished her first draft under the guidance of master playwright and teacher Maria Irene Fornés at the famed Hispanic Playwrights-in-Residence Laboratory at INTAR Theatre in New York, Real Women Have Curves is back with a vengeance. López's largely biographical play follows high schooler Ana and a group of Chicanas working under oppressive conditions in her sister's East Los Angeles sewing factory. While Ana dreams of becoming a writer, her sister worries about keeping her business afloat amid the swirling threat of being deported by La Migra, or Chicano slang for ICE.
Given the play first debuted three decades ago, the conversation around immigration as seen in the play should be radically different today as it was in 1989. Unfortunately, this isn't the case. While Real Women is in many ways a period piece now, looking at immigration in the undocumented Latinx community in 1989, the play holds up. Yes, things have changed. La Migra is now ICE, and cell phones have become standard. But, at its core, Real Women is about the hardships that Latinas, both US citizens and undocumented, endure in a capitalist system such as the United States. As sweatshop workers, they are exploited. As women, they are undervalued. As Chicanas, their immigration status is constantly questioned. At seemingly every turn, these women's mere existence is questioned.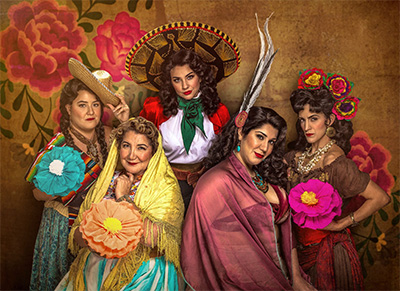 Josefina López credits the play's recent resurgence to the play's comedy. "It deals with a difficult topic in a way that audiences can handle without turning away," notes López. "I'm able to write about something political and hard to talk about in a hilarious way that makes the pill easier to swallow." Moreover, as Real Women is based on López's own experiences of growing up undocumented and working in a sewing factory in Los Angeles, it allows the play to humanize undocumented people that is often unseen in mainstream theater. According to López, " It also reveals a dignity and humanity that is often missing in portrayals of immigrants who are always portrayed as victims rather than the heroes and heroines of their story."
While DTC's production brings Real Women to Dallas, The Public Theater of San Antonio will produce the play at the end of their season from Aug. 16-Sept. 1, bringing this important play back to San Antonio where one of the original productions ran at the Guadalupe Cultural Arts Center in 1990. As the Lone Star State continues to be the epicenter of the national debate on immigration, Texas theater companies remain reactive. Producing classic Latinx plays such as Real Women Have Curves is a necessary act of culturally responsive theater-making that demonstrates how theater companies can be at the forefront of social change.
—TREVOR BOFFONE