I've been watching the Austin-based Kathy Dunn Hamrick Dance Company almost as long as it has existed. I was living in Austin when she formally incorporated as KDHDC in 1998. Kathy presented her first work under the company name in the 1999-2000 arts season and, worldwide pandemic interruptions aside, has been making dance consistently ever since. Between her teaching and her choreography, she has become a prominent figure in Austin dance.
As the 2020-21 season comes to a close with her annual Austin Dance Festival coming up on May 29, I sat down with her—via Zoom, of course—to talk about the arc of her career, the changes in her work, and where she is today.

Beginnings
Kathy and her husband moved to Austin in 1989, and she was teaching and making dance for years before the company formed. Her first choreography for the company was called So Close and it was presented in the round in the dance studio at Café Dance—run by Kate Warren, Kathy's teaching partner and a founding member of KDHDC. Unaccustomed to choreographing in the round, Kathy set out to be sure that audience members had a good experience, wherever they sat. She brought test audiences to rehearsals, where they were told to move to different seats and report how their experience changed as the angle changed. She found this practice affected how she choreographed, even for a proscenium theater.
"That's something I still work on today, often watching rehearsal from the back or from the sides," she says. "Even though there's not going to be audience on all four sides, at least it still has this depth. It adds another dimension to the performance."
That first show was reviewed by the Austin Chronicle, which stated bluntly, "Go see this show." It's a line Kathy has carried with her for more than two decades. "That was a great way to start for me."

Shifts and Changes
Having watched Kathy's work for so long, I've noticed shifts in her style and content, sometimes subtle but nonetheless significant and noticeable. I think of the first KDHDC show I saw, The Bystander, back at the turn of the century: There were light, big movements in big colorful costumes with equally big, colorful props, including an enormous layer cake rolled out at the end of the evening. The last show I saw, Moon, was set on a bare stage with very little color. Kathy's earliest work was marked with humor, but Moon by contrast was a much heavier work, its lighter moments better characterized as wistfulness than humor.
Those first concerts with the oversized props were in part due to her collaboration with designer Kakii Keenan. As the company developed and collaborators changed—and prop storage filled up—Kathy started using more human-sized pieces and video for sets. These changes matched her shift in moods and textures she wanted to explore.
For the last few years, she's been working with lighting and set designer, Stephen Pruitt, with whom she's developed a nearly symbiotic relationship. "We'll sit down when I'm working on a new piece," she says, "and I can say, 'I have this idea, maybe something like . . .' and he goes, 'Oh! I know!' He can take an idea and support it in a way that it becomes bigger than it was. That's just a huge gift."
One trait of her collaborator's meshes well with Kathy's ethos: "Just like I don't want to make the same dance over and over, he doesn't want to light the same way. He wants the stage to look different." As an example, she cites a piece called Parade. It was to be set in a warehouse space that they could arrange as needed. Kathy wanted a long, deep performance space, so the dancers had a distance to move toward the audience. Stephen created the space she needed for Parade but then approached Kathy with the opposite idea: Next, he wanted to design a performance space that was extra wide.
As for changes in her movement, she cites working in the round on that first KDHDC show, but also a significant shift resulting from a class being taught by one of her dancers, Alyson Dolan. In that class, Alyson gave an improvisation prompt: Move from a place of sensation or to create sensation. Kathy's imagination was animated by that improvisation to incorporate what her company has come to call "micro movements." When she first started putting them on the dancers, she was delighted. "The dancers could do them so quickly and with such definition and clarity, it was freaking amazing," she says.
The first piece she made with these micro movements was called More or Less and she feels like that piece exhibited a big shift in her work, a shift that continues and found its fullest expression to date in Moon.
A Festival of Modern Dance
For years the KDHDC held a fundraising event called the Book and Dance Affair. Supporters would donate books, and other people could take books by making a donation to the company. At first, that was it. Then there was a dance performance besides. The performance, held at the Café Dance studio, was a low-tech presentation, open to any Austin choreographer who wanted to show a work. It was Kathy's first foray into producing other people's dances.
Eventually, the Book and Dance Affair became too big to really work at Café Dance anymore. She went to her board and said they were going to have to go bigger, but it wasn't going to be a little jump in size. It would be a big jump.
Her board responded, "Yes! Let's do it!"
And so the Austin Dance Festival was born. Keeping the emphasis on Austin dance artists, the priority slots always went to local companies and choreographers. The next slots went to Texas based companies, with any national companies applying vying for the final openings on the program. It was, indeed, a big jump from the informal showing at the book event.
Kathy had more at stake than just producing a new festival. She saw it—and sees it—as a way to promote modern dance in general. She wants to build the audience for modern dance by showing the breadth and depth of the form. She believes creating interest in the form increases interest in her own company. It raises everyone's proverbial boat.
There were many unknowns in the first festival in 2015. Other dance festivals had come and gone in Austin over the years and this was very ambitious even for an established dance company to take on. Kathy gets momentarily choked up at the memory.
"The Austin audience was amazing," she says. She watched most of the festival from the wings and after every performance, the companies would line up politely for their bows and the audience would go wild, to the visible surprise of the dancers. "You could see the dancers go, WOW! There was a mutual thing happening [between performers and audience].
This year's Austin Dance Festival is a pandemic-reduced event. All performances will take place outdoors at Pioneer Farms in northeast Austin. Social distancing measures will be enforced and performances will spread across the grounds and will be presented simultaneously so no crowd builds up at any one place. It is one evening only on May 29, beginning at 6:30pm.
A big difference from previous years is a focus, once again, only on Austin companies and choreographers. "That's because we could cancel at the last minute," Kathy explains. 'For one thing, we could be rained out. I don't want anyone coming from out of town to perform knowing it could be canceled because of weather."
Two weeks before the 2020 Austin Dance Festival, the pandemic shut everything down. Kathy had promised all those scheduled performers slots in the next festival. She's contacted them about this year's stripped-down festival with, again, a hope  of invitations for next year. Such is producing dance in the age of Covid-19. Keeping this communication open is part of her goals of community building among modern companies.
"This is just what I do, Neil," Kathy says after going over all the nerve-wracking contingencies. "I don't know how to undo it. You do what you can with what you have at whatever time it is."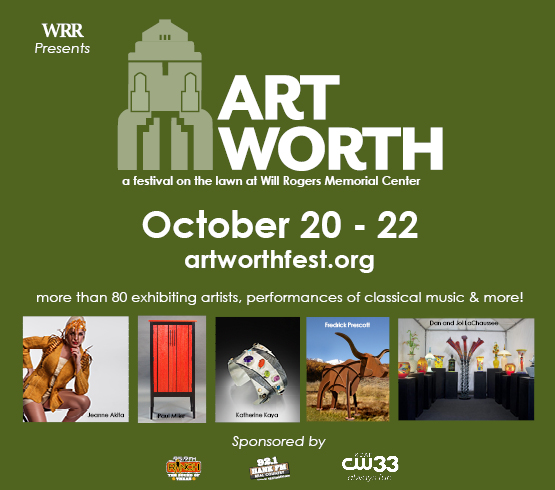 Dancing At a Distance
Well documented elsewhere—everywhere—is the effect the pandemic has had on all the performing arts.
Kathy continued teaching classes on Zoom, adapting to the medium so that her students might keep moving while in quarantine. Performance work, however, stopped. Without a safe theater in which to work, she didn't have performance dates to work toward.
Then, in conversation with Stephen Pruitt, the idea of dancing on water came into focus. Stephen would design and build rafts—small floating stages—for the dancers. They would dance for a shore-bound audience on Lady Bird Lake. Kathy choreographed, dancers rehearsed, dates were set.
And again, right before they were set to debut the new dance, At a Distance, they had to cancel. Their permit from the city was denied. It was deemed too risky to invite a crowd, even to an outdoor event.
They'd already been dancing in the lake, however, rehearsing. Trail runners and walkers stopped to watch. Paddle boarders and kayakers did the same. If inviting people was the problem, the KDHDC would perform without notice, without publicity, without invitation. The audience would be whoever was on the lake that day.
Response was overwhelming. People who had never seen modern dance stopped to watch. They asked questions. They showed enthusiasm for what they saw. Kathy felt like she was reaching people who would never have bought a ticket. Furthermore, her social media posts started getting attention from press. Arts reporters doing stories on innovations during the pandemic started contacting her. At a Distance began appearing in arts publications locally, statewide, and across the nation. In their 21st year of existence, the KDHDC made their first appearance in Dance Magazine.
"I just find it ironic," Kathy muses. "My City of Austin contract really wants us to promote tourism. Great! I'm all for it. Let's promote the city. But the city didn't want us to make the lake dances." She laughs. "And yet that's the piece that got more national coverage than we have ever received in 21 years."
So, she has tentative plans to do it again. If you happen to be at Lady Bird Lake this summer, and among the kayaks and paddle boards you see rafts with dancers—congratulations! You're the audience for a showing of At a Distance.
Legacy and Impact
I asked Kathy if, after 21 years making and teaching dances, if she saw any impact on modern dance in Austin or Texas, if she saw a legacy forming. I caught her up short with that question. "I've not been asked that before." I acknowledged that she may not be the person to ask.
So, I asked some of her former dancers.
Renee Nunez was a founding member of KDHDC and when she left to pursue her painting and installation art, she continued to collaborate with Kathy as a costume designer. She cites one particular set of costumes made of paper, which Kathy asked her to make. "I think this was the moment when my work started to cross over," Renee says. "Eventually our collaborations instigated my foray into installation art which is now my primary genre.  I discovered my voice in my relationship with Kathy because she fostered it."
When Lisa Nicks left New York after years of dancing with Doug Elkins, she landed in Austin and began working with KDHDC as both a dancer and a choreographer. When I asked her about Kathy's legacy, she first acknowledged the vast amount of choreographic material Kathy has produced over the year, but then she turned to Kathy's teaching. Citing the years of teaching at Café Dance, faculty stints at St. Edward's University and Austin Community College, and then the array of residencies, guest teaching, and master classes at schools of all levels across the state, Lisa believes her greatest legacy lies in the students she's touched. "If you've learned dance in Texas," she says, "you can probably play Six Degrees of Separation with Kathy Dunn Hamrick."
Then there's Kate Warren, also a founding member of the dance company but also Kathy's business partner in the Hamrick/Warren school. They've been working and teaching together longer than the company has existed. "My thoughts about Kathy always gravitate towards her pure joy of moving," Kate says. "It impacts all [who] are lucky enough to be in her circle of dance."
As for me, the writer of this article, I started taking class with Kathy more than a decade after college and my last dance class. Her classes (as well as conversations with Kate) are what propelled me into an Interdisciplinary Arts graduate program at Columbia College Chicago and the movement-based performance art I've made. Also, there is a straight line between my classes at Café Dance and any dance writing I've done or will do.
Somewhere in there is a legacy, if not fully formed, then forming.
—NEIL ELLIS ORTS