Houston Chamber Choir
Photo by Jeff Grass.
---
Houston Chamber Choir Pays Tribute to the Memory of The Great War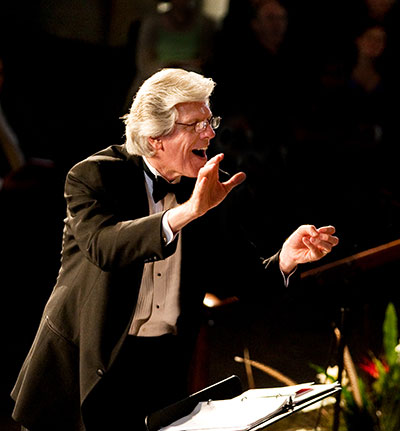 An emotional tapestry tribute of loss, sacrifice and dedication to service and hope, the Houston Chamber Choir presents their Farewell to Arms program on Saturday, Nov. 8, 2014, 7:30 pm, at Christ Church Cathedral.
Houston Chamber Choir artistic director and founder Robert Simpson has threaded together a poignant program within their 19th season, "The Voices of Houston," to inspire hope for a better tomorrow for the year that marks the 100th anniversary year of the beginning of the First World War. Simpson and the Houston Chamber Choir aim to illustrate humanity faced with armed conflict, with choral works, including the Houston premiere of Richard Rodney Bennett's A Farewell to Arms; The Armed Man by Karl Jenkins, and Francis Poulenc's Figure Humaine.
The program is woven together by the common thread of despair and heartbreak within the texts, striving for hope. "Though World War I has become a chapter in history books, it is an event we can personally identify with at the deepest personal level today because of our own daily encounter with war," says Simpson. "I endeavored to find music that would express the universal constants of armed conflict – separation, loss, sacrifice, and dedication to service and the hope of a better tomorrow."
Farewell to Arms explores subject matter as relevant today as was 100 years ago, literally weaving in the voices from trench soldiers and their loved ones into the program. "Stories of death tolls, heroism, tearful goodbyes, heart warming reunions, wounded veterans overcoming tremendous obstacles to resume some semblance of normal life after traumatic injury are our stories today…make it as current as today's headlines," explains Simpson. "The words of these soldiers and those who loved them could have been written today…tell me what's going on…don't worry I'm taking good care of myself…if only I could hold you. Paper was scarce. Sometimes these letters were written on hardtack (a simple bread that has been a stable of military food for centuries) or even a scrap of uniform!"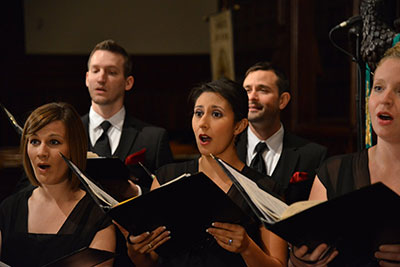 Sewn together by spoken word from letters of soldiers, the choral works hope to impact audiences through the dramatic composition to tell the story of armed conflict. The blanket theme is of peace, in Jenkins The Armed Man: A Mass for Peace, with it's repetitive, driving rhythmic nuances throughout of liberty, in the stark a capella double mixed choir cantata of Poulenc's Figure Humaine with French poetry by Paul Eluard. The solo cello voice ties the themes of each piece into a beautiful melancholy fabric, describing the 'old soldier' in Bennett's A Farewell to Arms, a tapestry program for memorial of the past and hope for the future. The Houston Chamber Choir is hailed as one of the country's leading ensembles with a large fan base.
The singers are particularly enthusiastic about this concert. "This program gives the Chamber Choir musicians an opportunity to explore literature of a wide range of styles, chansons by Maurice Ravel, which he wrote while waiting to enlist in the French Army in 1914 and 1915, soulful compositions by English composer H. Hubert Parry, who expressed in his Songs of Farewell the despair that overtook him as a result of the War at the end of his life. We will give the Houston premiere of A Farewell to Arms, by Sir Richard Rodney Bennett for chorus and cello, and of course, a moving setting of In Flanders Fields, set for men's voices by the Canadian composer Stephen Chatman. But we will also take a look at popular music, music that was sung at home and by men at The Front, songs like Keep the Home Fires Burning, There's a long, long trail awinding, and Hello central, give me no man's land made popular by Al Jolson."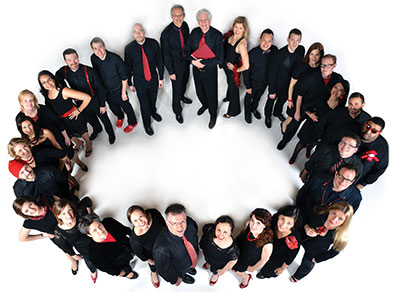 The remaining highlights for The Houston Chamber Choir's 19th  season bring internationally celebrated conductor Paul Hillier and music of Latvia and Lithuania in February, "Baltic Sea Change," the interesting instrumentation of Mozart's arrangement of Handel's Messiah, and two Stravinsky works in collaboration with Da Camera Houston, Symphony of Psalms and Les Noces with Houston Ballet.
—SHANNON LANGMAN