Pierre Huyghe, Cambrian Explosion, 2014, Live marine ecosystem, Photo credit: Stefan Altenburger Photography, Zürich
---
Monday night, the Nasher Sculpture Center announced French artist Pierre Huyghe would be the 2017 Nasher Prize Laureate.
Conceptualist Huyghe sculpts site-specific environments, as much as individual works. These ranges in material and discipline. He's used ice, fog, bees and microorganisms to explore philosophical and biological concepts. When the Museum of Modern Art installed Untilled (Liegender Frauenakt) [Reclining Female Nude], 2012, they teamed up with an urban beekeeper to maintain the bee hive that set atop the statue's head. He turned Metropolitan Museum of Art's Roof Garden into a faux construction site with an aquarium that contained both living organisms and a floating boulder. Both examples demonstrate Huyghe's continued interest in living systems.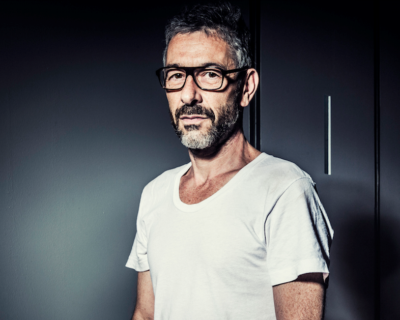 Visitors to the Nasher will remember a similar fish tank installed in Piero Golia's Chalet Dallas earlier this year. In that tank, there was a floating rock, as well as a hermit crab in a silver shell. Golia, like many emerging artists, draw inspiration from Huyghe's exploration of relational art.
"He really creates a world and all of these seemingly disparate objects come to find a home in this world and that is a moving experience for anyone who enters into it," says curator Catherine Craft. "His work has already been really important to his peers and I think with the Prize, it's going to extend that."
At the heart of the Prize is an investigation of contemporary sculpture. Last year, when the Center launched the annual international prize, which comes with a $100,000 payout, it was a clear step toward the Dallas museum becoming the center of a conversation about what the medium of sculpture is and what it will become. The international jury is comprised of museum directors, curators, artists and art historians.  The 2016 winner was Doris Salcedo, a Colombian artist whose work draws on social injustices in her home country in thoughtful, moving ways.
In April 2017, the award will be presented to Huyghe in conjunction with a series of public events. At this time, there is no scheduled exhibition of Huyghe's work.