In Artistic Director Sarah Rothenberg's mind, a quintessential DACAMERA season must have a balance of beloved masterpieces performed by great musicians from the classical world, and fantastic jazz of varying styles that reflect the ever-widening genre. It also has to have major new works and feature composers who have never been heard in Houston before, as well as interdisciplinary programs that integrate other art forms with music.

"We find that we attract people who have an element of curiosity," observes Rothenberg. "DACAMERA is really about finding connections between music that seem very different." Audiences who love string quartets have become fans of jazz and vice versa. "We like to emphasize that the borders between classical and jazz are increasingly artificial when you get to the world of contemporary music."
There is a purposefulness in the way connections are drawn throughout the season. Nothing is thrown in gratuitously. To decipher the magic of programming a quintessentially DACAMERA season, take one particular concert, pianist Jeremy Denk's solo recital (Oct. 17 and 18) at the Menil Collection, as a starting point, and discover how it connects to several other programs on the season from varying perspectives.
Denk, winner of the MacArthur "Genius Grant" and author of the recent memoir Every Good Boy Does Fine, will perform the entirety of Bach's Well-Tempered Clavier Book I, all 24 Preludes and Fugues in every key. That in itself is a feat. "You get this kind of encyclopedic approach that Bach brings to the keyboard," says Rothenberg. "I think anyone who's played the piano seriously has encountered these works, but it's very rare that you get to hear them all."

­­­
Adding to the fun, shortly after Denk plays the Bach concert, pianist/composer Michael Harrison will be performing his own work
Revelation: Music for Just Intonation
(Nov. 5), in conjunction with the Walter De Maria exhibition at the Menil. There are brilliant connections to be made here. Walter De Maria, drummer for The Primitives (which later evolved into The Velvet Underground), gave up his music career to pursue interactive sculptural installations in the realms of Minimalist, Conceptual, and Land art.
His friendship with avant-garde composer La Monte Young was instrumental in the development of his art practice. La Monte Young is best known for his seminal Minimalist work The Well-Tuned Piano, which uses the system of "just" intonation. Michael Harrison was La Monte Young's protégé and trusted tuning assistant. For his performance, the same piano Denk played will be completely retuned. "Our tuner is so excited about doing this. It will take five tuning sessions," explains Rothenberg. "It'll make you dizzy–the resonance is amazing." With this pair of programs, listeners will have the truly unique experience of hearing equal temperament and just intonation back to back, challenging their fundamental perceptions of pitch and harmony.
Jeremy Denk has said of Bach, "One of the things that always strikes me about him is the energy and the sense of play. Once he has an idea, he sees all the possibilities of it, and he can't resist exploring them all." This sense of inventive play and exploration is what flutist Emi Ferguson and members of the period instrument ensemble Ruckus will showcase when they present Fly the Coop: Music of J.S. Bach (Feb. 18).
"They bring all this jazzy spontaneity to the way they play," says Rothenberg. "Many of them are also jazz musicians, so they are into this whole idea of improvisation in Baroque music and improvisation in jazz."
Grooving bass lines, fresh counterpoint, percussive rhythms, shifting colors, and sophisticated melodic improvisations are all in a day's play for a Baroque band that revels in making a ruckus.
Drawing another connection through the art of improvisation, Rothenberg is especially excited about jazz pianist Sullivan Fortner's solo recital at the Menil (Dec. 5 and 6). "He is an unbelievable improviser," says Rothenberg. Every performance is an invention. She remembers first hearing him on a recording with the acclaimed jazz vocalist Cécile McLorin Salvant on her album The Window. "He goes into an improvisation of 'Somewhere' from West Side Story. The counterpoint was practically like Schoenberg." Rothenberg wants to get DACAMERA's jazz audience who are used to attending concerts at the Wortham Center to hear a completely acoustic piano recital at the Menil. "It is jazz but also in a way more about improvisation than a specific genre."
Salvant will have her own evening at the Wortham with her 8-piece band (Feb. 10). Other concerts on the jazz series will feature the Branford Marsalis Quartet (Nov. 4), the Miguel Zenón Quartet (Jan. 21), and bassist Christian McBride's New Jawn (Mar. 3).
Two of the biggest names in classical music make their DACAMERA debuts next season, superstar violinist Gil Shaham on opening night (Oct. 14) and pianist Emanuel Ax later in the season (Apr. 22). Both are familiar to Houston audiences through their numerous appearances with the Houston Symphony. Both are performing big Romantic works on their recitals. "A solo piano recital is really a soliloquy," muses Rothenberg. "This is Emanuel Ax on stage alone playing extremely intimate pieces, Schubert and Schumann, pieces that he's lived with for a very long time. Now he is speaking very directly to the DACAMERA audience."
Three classical chamber music ensembles bring different energies to the season. Award-winning Finnish string quartet Meta4, in their DACAMERA debut, brings a wide-ranging program steeped in Nordic sounds. Pola(r)kreis: Drifting North (Nov. 14 and 15) features works by three female composers. Italo-Indian composer Krishna Nagaraja's Stringar, inspired by Norwegian Hardanger fiddle tunes and rhythms of the Indian diaspora, blows open pre-conceptions and takes the listener to a new sound world that defies definition.
The Juilliard String Quartet (Jan. 13) brings a traditional program of Mendelssohn and Dvořák, but adds a new work, co-commissioned by DACAMERA and the Juilliard String Quartet, by musical prodigy Tyson Davis. Davis began composing at the age of 8 and is now an undergraduate composition student at the Juilliard School. Among recent major commissions, his orchestral work Delicate Tension, commissioned by the American Embassy in Berlin for the 30th Anniversary of the fall of the Berlin Wall, was performed in Berlin, Edinburgh, and Hamburg.
Violinist Christian Tetzlaff, who last season wowed the Houston audience with his fresh interpretation of Bach Sonatas and Partitas, returns with his sister Tanja Tetzlaff on cello and Lars Vogt on piano for a program of piano trios by Schubert and Tchaikovsky (Mar. 30). Expect these three remarkable individual voices to bring out the soloistic elements of these masterpieces, generating an expressive energy that will keep listeners on the edge of their seats.
And for something completely different from anything else on the season, DACAMERA will present the legendary Ensemble Intercontemporain in their first ever Texas appearance (Mar. 23). Founded in 1976 by composer/conductor Pierre Boulez, the ensemble, based in Paris, is dedicated to the performance of contemporary music, working closely with composers in the creation and interpretation process.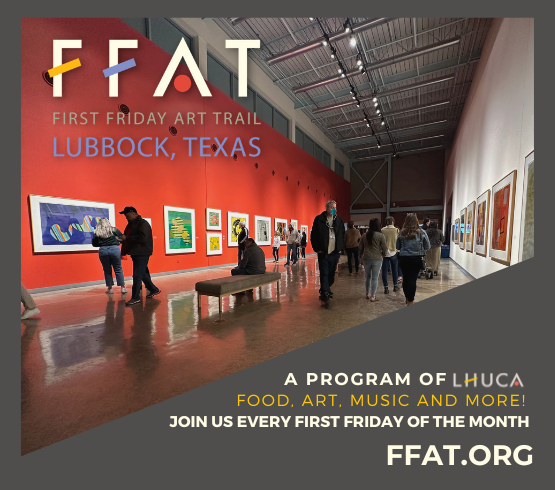 "Boulez wanted to assure the accuracy and excellence of the performance of contemporary works," explains Rothenberg. "So he put together this top-notch ensemble."
Directed now by composer/conductor Matthias Pintscher, a protégé of Boulez, the ensemble will be performing one of the composer's rarely heard works, Dérive 2, composed in 1988 and revised in 2006. It's a mind-blowing composition that expands and contracts, its constantly shifting forms swirling about in kaleidoscopic colors, propelled by an incessant harmonic energy.
Balance, connection, and juxtaposition are the hallmarks of programming magic at DACAMERA. Rothenberg thinks of the season as a giant mobile. "Depending on what's juxtaposed with what, you get a different take on the whole thing." So many pieces connect in unexpected ways when seen from a different perspective, and sound worlds that seem far apart echo each other in another dimension.
The theme of memory runs through three powerful interdisciplinary programs on the DACAMERA season. The most intimate is a celebration of the life and works of Polish poet Adam Zagajewski, who taught at the University of Houston every spring for 18 years. In this collaboration with Inprint, French cellist Sonia Wieder-Atherton will join pianist Sarah Rothenberg to perform music that inspired some of Zagajewski's poems, interspersed by readings of the poet's works by friends and luminaries of his literary world (Feb. 27).
Zagajewski's prevailing themes are time, memory, and history. The past is ever-present in the ordinary everyday. "Adam has a unique and quiet way of pointing out radiant moments in life," says Rothenberg. She points out the poet's affinity with music. He often referred to the cello, even writing a poem entitled "Cello." He alluded to several composers in his poem entitled "Self-Portrait"– "I listen to music a lot: Bach, Mahler, Chopin, Shostakovich." His poem "Late Beethoven" reads like music in words.
What makes this offering of music and poetry even more meaningful is Rothenberg's close friendship with the poet. Zagajewski's poem "Try to Praise the Mutilated World" was published in The New Yorker soon after 9/11. "I think the title tells you a lot about Adam," reflects Rothenberg, "because his poetry both points out the flaws in our world and the magic in it."

Perhaps the most genre-defying sound world of the season is the one created by Osvaldo Golijov in his intensely dramatic work
Falling Out of Time
(April 15 and 16), performed by members of the Silk Road Ensemble. The literary inspiration comes from Israeli author David Grossman's incandescent fable of the same name, written after the death of his own son in Lebanon. It is about a Father who embarks on a walking journey in search of his lost son, and the people who join him in the expression of unbearable grief.
The soundscape exists out of time, and place—piercing wails of the Chinese suona and unsettling reverberations of the pipa, soulful tunes on a Persian kamancheh, Hebrew chants and Delta blues, unusual vocal techniques and compelling rhythms, together embody the universal theme of grief. Echoes of a Central Asian ballad, a Schubert song cycle, an ancient chant, or an epic Greek myth abound in Golijov's singular world.
"Osvaldo is able to draw on all these universal musical forms in a really powerful way," says Rothenberg.
A visual component adds to the emotional intensity of the work. Based on the abstract art of British-born American artist Mary Frank, the haunting images are poetic and emotional evocations of memory and loss.
The impetus for the powerful multimedia work that will close out the DACAMERA season was the somber discovery of 95 bodies during a construction project in Sugar Land in 2018. The remains of 94 men and one woman, all African American victims of Texas's post-Civil War convict leasing system, were buried at the unmarked gravesite in Southwest Houston. Ranging in age from 14 to 70, these individuals were most likely picked up for vagrancy and given short sentences, but many did not survive because they were malnourished and forced into hard labor in the sugar fields.
Jazz drummer, composer, and native Houstonian Kendrick Scott felt compelled to write a piece to commemorate the Sugar Land 95. The result will be a DACAMERA world premiere of his work Unearthed (May 12), in collaboration with Houston Poet Laureate Emeritus Deborah D.E.E.P Mouton and artist Robert Hodge. It will feature the Harlem String Quartet, a trio of acclaimed jazz musicians, and the composer himself on drums. When Scott first read about the unearthing of these slave laborers, he experienced what he called "a visceral explosion of emotions." Now he will be able to use his prodigious musical gifts to tell their stories and bring this devastating history to light, remembering the forgotten and bearing witness to painful memories so that we can do better.
"As an African American," says Scott, "it is my responsibility to leverage my gifts to tell the stories of our history, heritage, and legacy."
—SHERRY CHENG