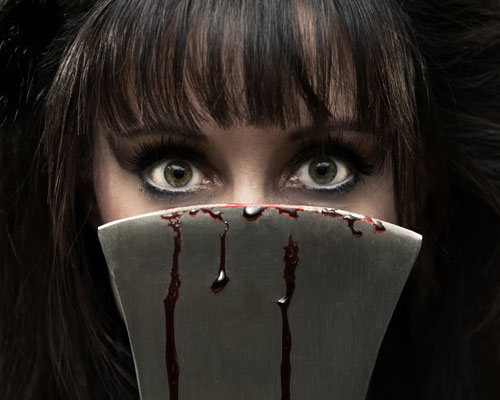 TUTS Goes Underground With a Racy New Series
Theatre Under The Stars (TUTS)  is breaking out of their perfectly clean cut family image with their  new Underground series: four new musicals to be performed in the Hobby Center's 500-seat Zilkha Hall. TUTS Underground promises audiences an edgy, here sexy, treatment fun, and affordable evening. Tickets are $24, $35, and $39 — appealing prices for young theater-goers.
"It's a new venture for us," says TUTS Artistic Director Bruce Lumpkin. "We're focusing on new works from younger writers with a contemporary subject matter… We hope to cultivate a new audience, a younger audience, an audience for the future."
Although the TUTS Underground series is intended to appeal to young adults, age is not the defining element; it's more of "a frame of mind… being contemporary-minded," Lumpkin explains. In fact, the Underground series blossomed from Lumpkin's own experience as an audience member. After seeing the landmark musicals Hair and Rent, Lumpkin recalled leaving the theater thinking, "now this is musical theater that talks to me." And that is exactly the sort of experience that the Underground series strives to offer.
Launching in mid-October, the first TUTS Underground production will be Lizzie the Musical. This spectacular rock and roll musical tells the tale of Lizzie Borden, the infamous Massachusetts girl who hacked her parents to pieces in 1892. Bloody, funny, and daring, Lizzie is musically inspired by 1970s rock spectacles Ozzy Osbourne, Alice Cooper, and Kiss, as well as generations of female rockers such as Tina Turner, Patti Smith and The Runaways.
Next up is the national tour of 50 Shades! The Musical, a parody of the bestseller novel. Sure to guarantee a steamy night at the theater, 50 SHADES! includes eleven bawdy original songs, sketch comedy, and seam-splitting laughs.
The third selection, Hands on a Hardbody by Pulitzer Prize winner Doug Wright, lyrics by Amanda Green, and music by Trey Anastasio of Phish, is a hilarious tale based on a true story. Battling the Texas heat, 10 brave competitors fight to keep their hands on a brand-new truck in hopes to taking home this materialization of the American Dream.
The fourth and final Underground production has yet to be announced, but Lumpkin attests that it will also be a new musical.
With the exception of 50 Shades!, the 2013-2014 TUTS Underground series will be locally produced "using predominately local [Texas] talent, both as the musicians as the actors," says Lumpkin.
TUTS intends to expand the Underground series in upcoming seasons. "I would like to eventually turn this into a year-round venture where we're doing a reading series of new plays with talk backs, and perhaps we'd pick one of the best for the next season's main stage and turn it into a developmental program," says Lumpkin.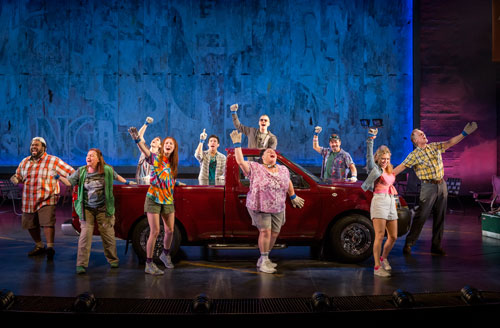 In addition, plans are underway to create a unique pre-show atmosphere reflecting the spirit of the Underground series. There is discussion of adding an outdoor beer garden where patrons can enjoy beverages and snacks before of after the show and of updating the lobby's decor. The goal, Lumpkin says, is that "[Underground] evenings will be an event, one that starts from the moment you get out of your car and walk up the sidewalk — you'll know that something different is going to be happening inside this building."
—JACEY LITTLE
Jacey Little is a Houston based freelance Dramaturg and theater artist.
---
TUTS Underground performances will run on Thursdays at 5 PM, Fridays at 8 PM, Saturdays at 5 PM and 9:30 PM, and Sundays at 3 PM.