Expanded Texas Biennial Launches Its Fifth Iteration
---
IMAGE ABOVE:  TX?13 Danielle Georgiou, cialis  Pizzicato Porno (2013), site videos projected on weather balloons, violin, sound pedal board, speaker, performance and installation (Courtesy the artist and Texas Biennial).
---
Like art fairs, contemporary art biennials are ubiquitous these days. While they provide incredible exposure for artists and art organizations, they have also garnered a reputation for shamelessly (and expensively) courting international recognition and tourism, star curators and big-name artists, even seeking to reinvent the cities in which they are held. Biennials can also become the scapegoat by which the visual arts become entangled in a Catch-22: criticized for being too trivial or accused of being too risqué.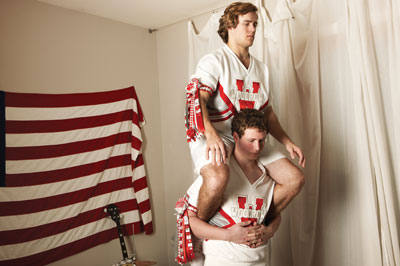 So as the Texas Biennial kicks off its fifth iteration, making it the longest-running statewide biennial in the United States, it's worth asking: Hoopla aside, just what good is a state biennial?
"While the biennial format can be interpreted and manifested in many ways, one of its best features is the creation of programmatic and promotional platforms to help make contemporary art more visible to audiences generally," says Virginia Rutledge, curator-at-large for TX?13. "A major benefit of a statewide biennial model is that it provides a point of access for people to connect what's happening locally – with both the artists and the arts organizations in their communities – to a larger context."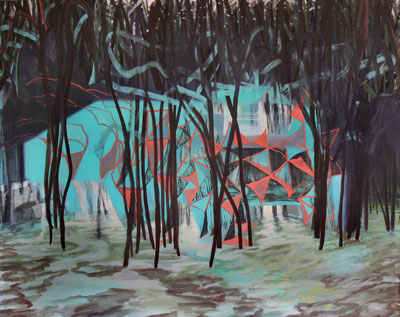 The context has only expanded since the biennial's founders — Austin-based artists Shea Little, Jana Swec, Jon Lawrence, and Joseph Philips  —  first sought to provide an exhibition opportunity for all artists in the state. All four founders are still deeply involved and have worked to help bend, flex, and shift the Biennial format, which today extends out from Austin, connecting the more than 265,000 square miles of Texas art and art-makers.
The main survey exhibition continues to stake its claim as the cornerstone and centerpiece of the biennial. Each edition of this group show is selected from a public call for online submissions open to all artists living and working in Texas, curated either by a panel of jurors or a solo curator. TX?13 marks the first time that the main show is installed in a single venue, representing all artists selected from the open call.
For TX?11, Rutledge  —  an art advisor, attorney, and former Los Angeles County Museum of Art curator  —  was the solo curator. After working alongside a 23-person advisory committee and wrangling participating venues in over 20 cities that year, she learned that the endeavor relies on more than a singular curatorial arm.
"Working on something like the Texas Biennial is a good opportunity to help make the point that a robust contemporary art scene requires infrastructure, partnering, and collective energies," she says.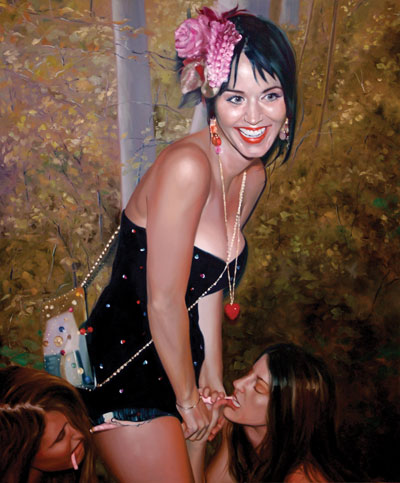 When the biennial invited Rutledge back for TX?13 as curator-at-large, she again proceeded ambitiously, seeking partnerships with multiple art organizations and venues in different cities in order to make the biennial visible and accessible throughout Lone Star territory.
This year presents more artists in more parts of the state than ever before, with Blue Star Contemporary Art Museum in San Antonio housing the main survey exhibition, Ballroom Marfa co-commissioning an artist project from The Dallas Collective, Lawndale Art Center in Houston showcasing recent work by four Texas Biennial "stars" with the Texas Biennial Invitational, and Big Medium in Austin featuring past biennial entries and recent work by selected Texas Biennial artists in New and Greatest Hits: Texas Biennial 2005-2011.
Additionally, CentralTrak, The University of Texas at Dallas Artists Residency, celebrates the biennial with an opening event including a performance by Julia Barbosa Landois and a presentation by Michael Corris and the Dallas Collective, as part of a special project co-commissioned by Ballroom Marfa (exact dates, times, and details are listed on the TX?13 website).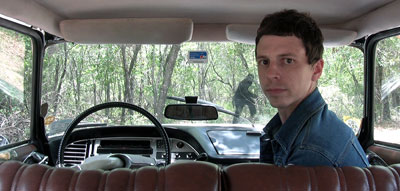 Given Blue Star's history of supporting contemporary art in San Antonio since 1986, collaborating with TX?13 seemed like a natural fit. The big news here is that although the museum has more than 5,000 square feet of gallery space to host the group survey, the single venue installation created a need for more exhibition space. So the museum built an annex with backing from the University of Texas at San Antonio and The Lifshutz Family; it will be open for the entire run of the TX?13 exhibition.
Blue Star also presents performance art, including opening night performances by Dion Lauren, Natali Leduc and The Bridge Club, plus a one-night outdoor projection event by Skye Ashbrook. A second "opening" event includes performances by Danielle Georgiou, Michael Morris and Brad Tucker. With a rousing lineup like that, TX?13 is off to a promising start.
To select the main exhibition, Rutledge invited a powerhouse lineup of curators, which originated from a kernel of key, helpful, interested people from TX?11. Additional members were chosen because of their relationship to Texas (Rutledge herself splits her time between Texas and New York).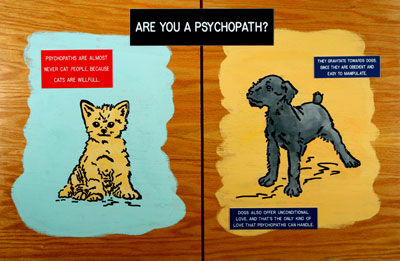 It was important for Rutledge to include curators and artists from all stages of their careers — emerging, established, independent, or institutionally affiliated — resulting in a 14-person curatorial team that includes art-household names like Contemporary Arts Museum Houston director Bill Arning, artists Dario Robleto and K8 Hardy, and Los Angeles Times critic and curator David Pagel, none of whom had veto power over the artworks that the others selected. Together they have created a survey exhibition that includes many familiar Texas favorites but many more emerging artists who are just beginning to receive their fair share of attention and exposure.
The 64 artists featured in the main exhibition include Nancy Newberry, whose acclaimed Mum series explores high school homecoming mums and their attendant rituals and status signifiers; Hillerbrand + Magsamen, the husband-and-wife duo known for awkward, poignant, and all-too-familiar family scenarios; Rebecca Carter, creator of simple and imaginative wall drawings/installations; and hard-edge sculptor Hana Hillerova; and Justin Boyd, who contributes a minimal sound collage sculpture.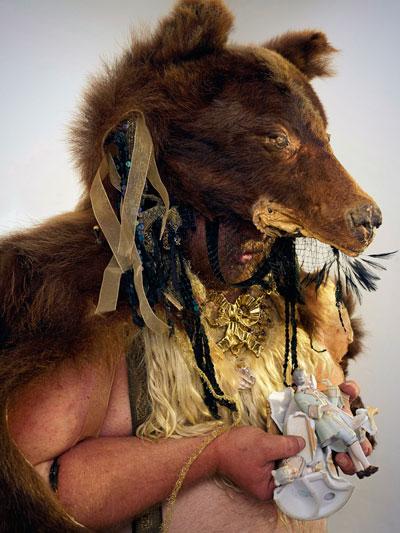 But the main exhibition is only the beginning of the story. Texas Biennial Invitational and New and Greatest Hits: Texas Biennial 2005-2011, both of which are co-curated by Rutledge and TX?09 curator Michael Duncan, present direct and personal curatorial interpretations of Texas art that are circuitously reinforced by the art history which the biennial itself is creating. Add in the 70 or more participating venues through Texas, and 2013 looks like a record-breaking year for art.
Rutledge says that TX?13 embraced as large a mix of programming as possible. She cites the Houston-based FotoFest Biennial and Southern California's Pacific Standard Time exhibitions and programs as loose inspirational models for the organizational structure of TX?13, wherein audience awareness is focused on the fact that remarkable art is being made throughout and within a specific geographic area. But whereas PST celebrates the birth of the Los Angeles art scene from 1945 to 1980, Texas contemporary art history is still coming of age, and the Texas Biennial is proving to be a major player in its development.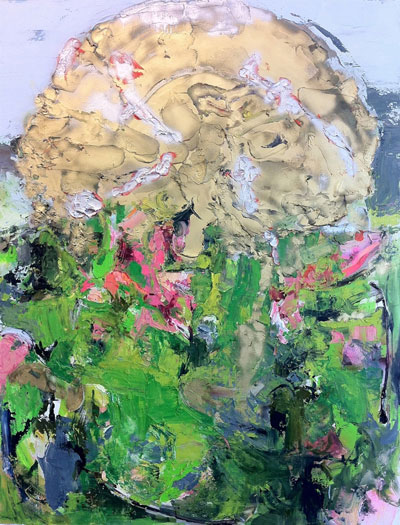 Arning, who moved from Boston to Houston four years ago, says the biennial serves an important function in that few people ever traverse the entire state of Texas, let alone see art at every stop. TX?13 offers a way to tackle the trek.
Arning is interested in the relationship between the Texas Biennial and PST and in how the Texas art community "understands itself geographically." In the wake of PST, there isn't one curator or arts practitioner in the state who isn't asking, "Is there a Texas contemporary art history?"
The answer is, of course, yes. But the extent to which Texas artists will craft a noteworthy story and claim a definitive place in a larger art historical narrative remains to be seen. In the meantime, the Texas Biennial keeps adding more pages to the first draft.
---
Sept. 5–Nov. 9
Blue Star Contemporary Art Museum, San Antonio, and partnering venues.