Last season, B. MOORE DANCE debuted four world premieres under the direction and choreography of founder and artistic director Bridget L. Moore. "Create + Innovate + Repeat" was the motto for season three, and it's an approach that Moore is continuing with for the Dallas company's fourth season in 2022-23, titled "Shape Your Imagination."

"The motto was a reminder of the necessity to keep re-imagining," Moore says. "I am a firm believer that all possibilities arrive from creativity and the will to make a change, adapt, and/or introduce new concepts. The current and ongoing pandemic ultimately taught this lesson many times over. I have an insatiable curiosity for making things happen that often requires reflection, development, and a willingness to try it over again. It is my sole inspiration for making work, and I'm carrying it with me into the new season."
Season four began in mid-November 2022 with the benefit event A Gathering, put on by TITAS/Dance Unbound. Featuring performances of dance, music, drama, drag, and spoken word from nine organizations and dozens of artists, all volunteering their talents and time to support four Dallas HIV/AIDS service organizations, the one-night-only event showcased some of Dallas' best, including B. MOORE DANCE.
To begin the New Year, the contemporary dance company travels to New York City to perform at the legendary Joyce Theater as part of the American Dance Platform. As one of only three companies hand-selected by curator and acclaimed choreographer Ronald K. Brown, the opportunity is a huge honor.

Their artistically diverse program, being presented Jan.11 and 14, is rooted in African American and global dance aesthetics and will treat audiences to Moore's most celebrated works:
Southern Recollections: Romare Bearden
,
Uncharted Territory
, and the New York premiere of
Rose Gold
, which Moore describes as "sweet and lethal in the symbolism of the rose flower." A repeat of this program will be presented in the spring at the Addison Theatre Centre.
Come summer, B. MOORE DANCE will be part of the AT&T Performing Arts Center's Elevator Project, which highlights emerging companies by providing production space and support on the ATTPAC campus. Going up July 21-23 in the Potter Rose Performance Hall, Jazz-Soul-Funk-Classics is a night of sultry jazz, soulful harmony, and the funkiest funk that the Dallas Arts District has ever seen. Moore will focus her eclectic, diverse, and daring vision on an avant-garde program that rocks audiences through live music, vocalists, and visual artists.
For its final performance of the season, B. MOORE DANCE is collaborating with The Flame Foundation and its co-artistic director/choreographers Delilah Buitrón Arrebola and Antonio Arrebola to present Flamenco Black in September. This evening-length work illuminates Spain's history of Afro-Andalusian and its influence and connections to the origins of flamenco dance and music. The collaborative project will feature guest artists and flamenco musicians from Spain, as well as local Dallas artists.
"I met Delilah and Antonio first through my work with the Dallas Theater Center's inaugural Public Works, The Odyssey," says Moore. "Delilah created a marvelous and fiery flamenco solo for the production. I later connected with her again through my long-term collaborator, costume designer, and friend Fernando Hernandez, not realizing that we all had met years prior. We have since become really good friends and have attended each other's company performances and are really looking forward to collaborating and working closely soon. It is our goal to tour Flamenco Black nationally and internationally, particularly in Spain."
Though supported by Arts Activate and The City of Dallas Office of Arts and Culture,
Flamenco Black
is still
seeking additional funding
. Performances are scheduled for September, pending approval from Moody Performance Hall and/or The Latino Cultural Center.
One final high note for B. MOORE DANCE is becoming resident company of The Turner House, through the Oak Cliff Society of Fine Arts. "The company had the pleasure last season of being one of the first dance companies to ever perform there," says Moore. "The Turner House is located in the historic neighborhood of Winnetka Heights, minutes away from where I was raised, so I am beyond elated for the community support."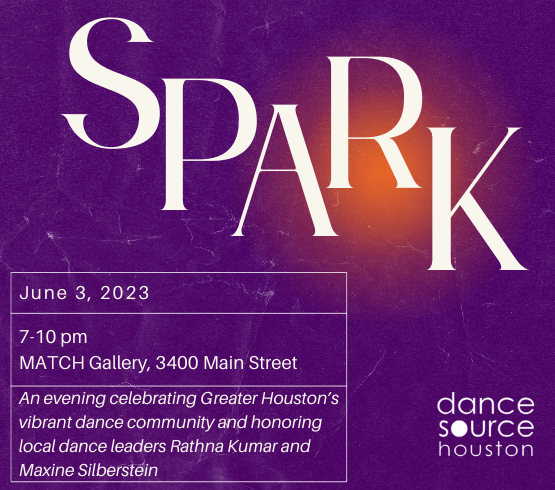 Performance series at The Turner House have typically consisted of live music concerts, so introducing dance will be very new to the organization and Moore says they are still in the process of defining what that will entail and look like.
"Imagination has no boundaries," Moore says. "The greatest minds in human history could envision various concepts into reality, and all were stemmed from imagination. It is also a great part of my inspiration for B. MOORE DANCE, and why I am beyond thrilled for our new season."
—LINDSEY WILSON