I became an accidental dance critic in Dallas a decade ago, just in time. I couldn't have imagined what the scene would look like today and I sure wasn't prepared when an editor at The Dallas Morning News asked me if I thought I could do it. Probably not, but since the paper's longtime dance writer was ill I'd give it a shot. I had written two dance reviews a couple of years earlier while still on staff. The world survived. Maybe I could find my replacement while trying not to embarrass myself.
My only background was as a fan, and for me, the more avant-garde, the better. While spending the second half of the 1980s as a news reporter in northern New Jersey, I turned into a voracious consumer of shows at Dance Theater Workshop and P.S. 122. I subscribed to the Brooklyn Academy of Music's Next Wave Festival, where I witnessed the stars of European dance, including Pina Bausch's company twice. My friend Neal and I wondered why our seats were always so close to the stage. Only later did I realize no one else was buying as many tickets. We watched Maguy Marin enact the French Revolution with giant puppets, satirize the French camping craze, and strut up and down the aisles in black leather belting out James Brown's "It's a Man's Man's Man's World." I was at the American debut of Anna Teresa De Keersmaeker's stunning Rosas danst Rosas. I was amazed by the work of Mark Morris, Bill T. Jones and Twyla Tharp.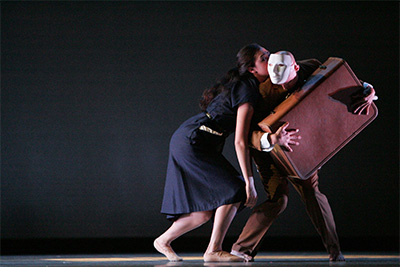 I had been turned on to dance by Deborah Jowitt's highly descriptive pieces in the Village Voice and left my first journalism job in Miami to head north. I had to see for myself what the fuss was about. That fandom continued when I moved to Milwaukee and saw Jones' Last Supper at Uncle Tom's Cabin, to this day the most exciting night I've ever spent in a theater. Relocating to Dallas in 1992 to become the Morning News pop music critic, I subscribed to the season of national and international touring acts presented by TITAS but was usually too snooty to bother with the local groups, the same way my punk-rock idiocy kept me away from the brand-name, uptown ballet companies when I was living in Hackensack, Hoboken and Spanish Harlem.
Fast forward to 2009, and the invitation to write about dance. It turned out that an explosion of new companies was right around the corner. Suddenly there was a scene where before there had been just a smattering of small, struggling groups beyond the two long-running, full-time professional troupes, Texas Ballet Theater and Dallas Black Dance Theatre. About the same time, TITAS stopped booking music shows and went all-dance. What was in the air? It's hard to pinpoint exactly. I have a few educated guesses.
The AT&T Performing Arts Center opened the same year with a shiny new opera house and theater, and celebrated Fort Worth choreographer Bruce Wood decided to start a new company in Dallas. The city soon built its own performance hall across the street. And even though the ATTPAC wasn't booking much local talent beyond the resident companies—TBT, DBDT and the Dallas Theater Center—the filled-out Arts District served as a centralized ideal, a spark to the imagination of ambitious young artists who in previous generations lit out to New York, San Francisco or Paris, places where dance mattered more.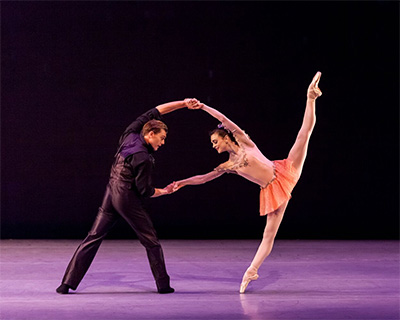 Maybe the Internet was a kind of equalizing force, making it easier to share your work and publicize your shows. Maybe there weren't as many jobs in the traditional dance centers as there once were. Maybe Dallas, the fastest growing the city in the country last year, had fresh appeal. Whatever the reason, I got busy reading key texts so I would sound like I knew what I was talking about: Jowitt's penetrating modernism tome Time and the Dancing Image and Ramsay Burt's Performative Traces, which chronicled the postmodern breakthroughs of Judson Dance Theater and its European counterparts. The next year I won an NEA fellowship to study at the American Dance Festival and met artists whose work I had obsessed over in New York.
A similar eruption had happened in the local theater scene more than 25 years ago. Leading that movement was a small group of Southern Methodist University graduates who decided to stay and start their own company, Kitchen Dog Theater, rather than seeking their fortunes in more obvious places. Today this is the norm, the city packed with dozens of professional theater troupes. Between SMU's lauded arts school and the world-class Booker T. Washington High School for the Performing and Visual Arts—wedged among Winspear Opera House, the Wyly Theatre and Moody Performance Hall—the training infrastructure has been in place for a long time.
The Bruce Wood Dance Project debuted in June 2011 at Booker T.'s Montgomery Arts Theatre to critical raves. Wood was known for the intimacy and emotional intelligence of his pieces, and the new work delivered. Even people who didn't care much about dance were drawn to it. Wood dancer and associate choreographer Joshua L. Peugh, an SMU grad, soon left to form his own troupe, Dark Circles Contemporary Dance. Even with Wood's death in 2014, his company, now called just Bruce Wood Dance, and Dark Circles remain at the heart of the Dallas dance scene. Peugh became known for the quirky vocabulary, humor and increasing political content of his work. Coincidentally or not, the same year that Wood returned, two of my three other favorite Dallas dance companies formed. What makes them special is they've carved out their own niches.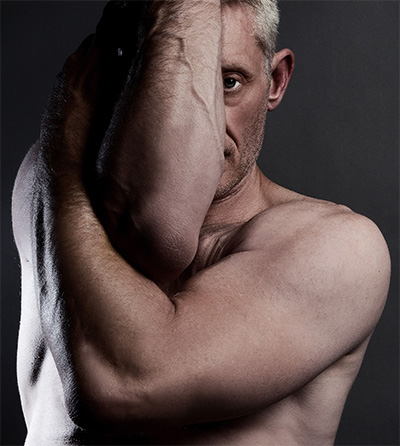 Dallas Neo-Classical Ballet was launched by a dancer named Emilie Skinner who had performed with the school-based Contemporary Ballet Dallas. In its eight years on the scene, DNCB has mostly made two kinds of work: revivals of Ballet Russes pieces like Parade and Le Train Bleu and new dances inspired by genre films, primarily horror, that they perform before screenings of the movies at the Texas Theatre in Oak Cliff. The thrill of being able to see such rarely performed examples of early modernism is one of the best parts of my job. Equally exciting has been the work of the Danielle Georgiou Dance Group, Dallas' most far-out movement-based company. Georgiou's eclectic, often-devised dance-theater pieces are heavily researched, using pop culture and postmodern absurdity to explore the human condition.
In a more traditional mode, Katie Cooper, a disciple of Dallas ballet legend Paul Mejia, started Avant Chamber Ballet in 2012. Cooper's ambitions to revive live musical accompaniment at a time when it was waning and to provide more opportunities to female choreographers have been realized. At the same time, she has managed to acquire the rights to several Balanchine works and to mount seasons at Moody Performance Hall, a milestone reached so far only by Bruce Wood Dance among the new groups. Her own choreography is growing in power.
Still, problems persist. The Dallas dance audience is not as sophisticated or plentiful as in other cities. Space for rehearsing and performing is at a premium, especially for smaller groups with minor budgets. And I'm still at it.
—MANUEL MENDOZA