One nice performing arts perk of Texas holding five of the top thirteen most populous cities in the U.S. is that we don't have to go to New York or London to see the hottest Broadway or even a West End show. We can just wait a year or two and they'll come to us. What other state can beckon five stops for the latest smash musical as it tours the country? That makes for quite the roster of shows for us to schedule each year.

All the big tour presenters across the state have recently announced their 2023-2024 seasons, including Broadway Austin, Dallas and San Antonio, Broadway at the Hobby Center in Houston and Broadway at the Bass in Fort Worth, as well as the AT&T Performing Arts Center Broadway Series and Houston's Theatre Under The Stars. We thought it the perfect time to look for trends, must-sees and perhaps that odd exclusive show that's worth a roadtrip.
There's seldom a central theme when presenters put together a season, but we can't help notice jukebox musicals are all the rage this year, especially ones that sing real-life musical stories.
While not a part of the 23-24 season, Ain't Too Proud: the Life and Times of the Temptations has danced its way across several Texas stages, ending in Houston in August. The show becomes a harbinger of a line of musical royalty to come.

In 2024, the queen of rock 'n' roll will reign over Texas as
Tina: the Tina Turner Musical
hits five Texas stages starting with Houston, January 2 before heading to Austin, San Antonio, Dallas and Fort Worth. Turner's triumphant life story made for an Oscar-nominated film, so the only question is why it took this long for it to become a musical featuring her many hits.
But before we make way for the queen, the king of pop in the form of MJ the Musical moonwalks into Houston and Dallas in November, opening both the Broadway at the Hobby Center and Broadway Dallas 23-24 seasons. MJ and Tina also boast some regal creators as MJ book writer Lynn Nottage has two Pulitzer Prizes for drama and Katori Hall who wrote the book on Tina  has both a Pulitzer and an Olivier Award.
In December, Broadway at AT&T Center in Dallas presents Cher, with three versions of Cher and probably an infinity of sequined costumes and wigs. Theatre Under the Stars in Houston will also "Turn Back Time" (sorry Cher) to the 80s and 90s for The Cher Show in April 2024 and before that the Emilio and Gloria Estefan jukebox musical, On Your Feet! in January 2024.
When I asked TUTS artistic director, Dan Knechtges, about the current popularity of these biographical musicals, he thought the royalty analogy explains part of the trend.
"America doesn't have a royal family, so our royal family is either politics, music or movie stars. When there is somebody as iconic as Cher, they are on the level of the royals," he describes, but adds that a true music stardom story, especially with songs we already love, really sings to audiences.
"The other thing, frankly, is that people want comfort right now. They're challenged so much in the real world. Whether that's because in the decades previous we hadn't been challenged so much and now everything is being challenged—I don't know. I think it's both of those things."
Though not a jukebox musical, the Broadway revival of Funny Girl, the 1960s musical inspired by real life Broadway star, Fanny Brice, will bid Houston and Dallas a "Hello, Gorgeous!" in August, 2024.
Another girl and very different jukebox musical we'll be on the lookout for in Dallas, Austin and Houston, in April 2024, is Irish playwright Conor McPherson's Girl From the North Country. The Depression-era set musical uses the songs of Bob Dylan to tell a tale of hope and community in the bleakest times.
AT&T Performing Art Center and TUTS will present Jagged Little Pill, a show that uses the songs of Alanis Morissette to also tell a new story of the changing struggles of the American family. The show's book writer, Oscar-winning screenwriter Diablo Cody, also continues this fascinating trend of major award-winning writers taking up the jukebox musical form.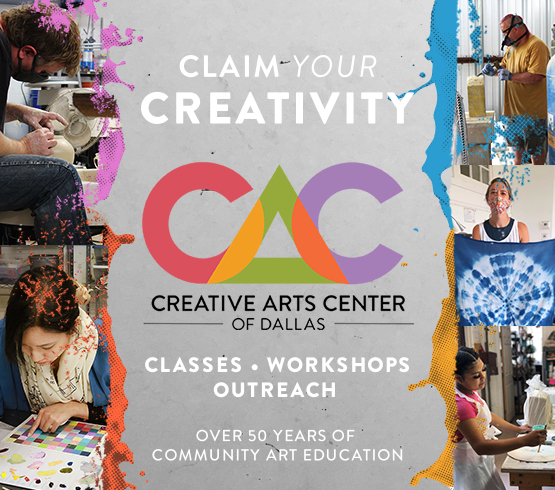 We'll return to the 80s for the show with the second-most Texas stops after
Tina
,
Beetlejuice: the Musical.
The chaotic spirit will haunt Austin, San Antonio, Dallas and Houston beginning in February 2024, but he'll (mostly) be singing a new tune with music and lyrics by Eddie Perfect. Don't worry, "Day-O" and "Jump in the Line" will still conjure up possessed dance numbers.
Keeping with those 80s vibes, the latest "reborn" Cameron Mackintosh production of Les Misérables will defend the barricades in Dallas in December and Houston in January.
Many of the Texas Broadway seasons will round out their lineups with new classics that seem to never stop touring. Houston roars with The Lion King, while Dallas and Fort Worth ignite the revolution with Hamilton. Austin brings the girl power with Wicked and Frozen. San Antonio, Fort Worth and Austin get irreverent with The Book of Mormon.

A few tours get a one city taste of Texas before moving on. If you want to see
Shrek
, you'll need to make a trip to the AT&T Center in Dallas. For
Mamma Mia
, Fort Worth is your city, and San Antonio invites a mysterious new
Clue
tour for dinner the summer of 2024.
Looking state-wide, we have to defer to the queen of rock once more and decree it "simply the best" time to be a musical theater loving Texan.
—TARRA GAINES