"This is our third year trying to do our 25th year," says Houston's unofficial dance ambassador Nancy Henderek, whose annual springtime Dance Salad Festival (for reasons you can probably guess) took an unexpected hiatus in 2020 and again in 2021.

The festival's specially-curated performances will finally unfold at Wortham Center April 14-16 and feature dance artists from all over the world in work by award-winning choreographers Hofesh Shechter, Paul Lightfoot, Harold George and David Dawson, guest choreographers of the Royal Danish Ballet's Kammerballetten Sebastian Kloborg and Tobias Praetorius, and leading dancers/choreographers Drew Jacoby and Laura Arend.
Sierra Leonean choreographer Harold George first appeared as a dancer in some of Henderek's own choreography at Dance Salad during the festival's early years when Henderek still presented work on her own program. George's Brussels-based company Dunia Dance Theatre will debut for the first time in the U.S. and in Houston with Making Men. The choreographer, who has been involved as a teacher in a Zimbabwe-based dancer training program, explores how the pressures men feel to conform to stereotypes of masculinity can lead to violence in this collaboration with filmmaker Antoine Panier. A curated version of George's choreography for four men will be presented live along with portions of the film, which received first prize at the Verve Dance Film Festival.

­­­
France-based Laboration Art Company will also make a Dance Salad debut with
ANNA
. Choreographer Laura Arend will perform in this very personal duet, which is inspired by five German women—Lise Meitner, Sophie Scholl, Clarenore Stinnes, Pina Bausch and Clara Schuman—who have contributed much to society but who the world fails to fully appreciate or recognize. Rather than representing each of these women on stage, Arend examines what makes for an exceptional woman.
"You'll get the feeling of why she picked another woman to dance this pas de deux," explains Henderek. "They each have something very strong to say in it, alone and then together."
Drew Jacoby has performed multiple times on the Dance Salad stage. She began her dance career as a member of Alonzo King LINES Ballet, co-founded the independent partnership Jacoby and Pronk, performed with Nederlands Dans Theater and joined the Royal Ballet of Flanders from which she's recently retired., "I'm happy to show off work by this very talented woman who has been a fabulous dancer in her career," says Henderek. Jacoby will present a solo from her work Jack, set to music by George Gershwin.
Semperoper Ballett Dresden also returns to Dance Salad with a pas de deux from The Four Seasons, choreographed by festival favorite David Dawson to music by Max Richter.
Live musicians will share the spotlight in a number of the program's dance selections. A trio of works by guest artists of the Royal Danish Ballet's Kammerballetten, including Oenothera, choreographed by Praetorius to music by Franz Schubert; In Bright Gloom, choreographed by Kloborg; and Selvportræt (Self Portrait) by Lightfoot, director of Netherlands Dance Theatre, all feature live music. Lightfoot worked with pianist Alexander McKenzie to compose the music for Selvportræt, which will be performed by McKenzie, violinist Niklas Walentin and cellist Jonathan Swensen. Dancers Maria Kochetkova, Sebastian Kristensen Haynes and Toon Lobach will perform.
London's Hofesh Shechter Company is bringing the largest ensemble to Dance Salad by far, gathering a small band of live musicians and nine dancers onstage together in a special version of
Grand Finale
for its Houston debut. Originally conceived with an elaborate moving set design, lighting will instead set the stage for Shechter's dark-yet-hopeful expression.
Henderek works directly with choreographers to select and adapt work that's within the bounds of what's possible for an independent presenter of dance. "So many choreographers see that as another opportunity to play with their own pieces and be creative," says Henderek. "That's been a wonderful thing for me as a choreographer in my past to be a part of bringing work to the stage in a different way than people will ever see it anywhere else."
As it has done for many, the pandemic pressed pause in the continuous flow of doing long enough for Henderek to reflect on Dance Salad and its history. "When I really thought the festival might not happen because too many of the variables did not look good at all, I began to look back," she says.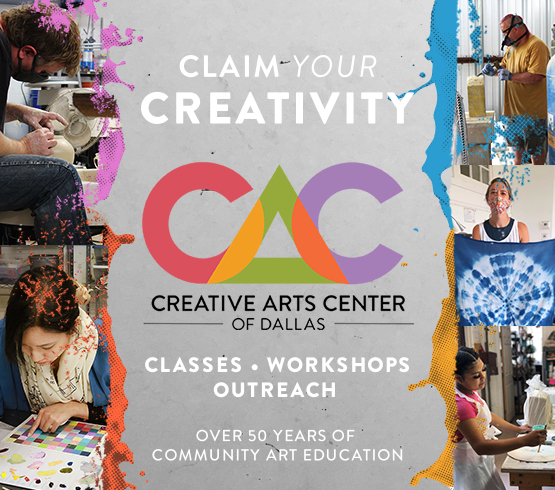 Selecting archival footage from the festival's previous years, Henderek collaborated with the Museum of Fine Arts, Houston last spring to broadcast a unique compilation of retrospective footage over Zoom.
Asked about the future of Dance Salad, Henderek explains, "I never knew I'd do a second festival, let alone a 26th. I've truly been taking this one show at a time."
What is certain is that after the obstacles of the last few years, Henderek will breathe a sigh of relief when this year the artists she's worked so hard to bring to Houston finally converge.
"I love to bring these pieces and dancers to Houston. It's something I want to share with the people who love dance here."
—NICHELLE SUZANNE