---
IMAGE ABOVE: Danielle Georgiou, artistic director of Danielle Georgiou Dance Group.  Photo by Justin Locklear.

---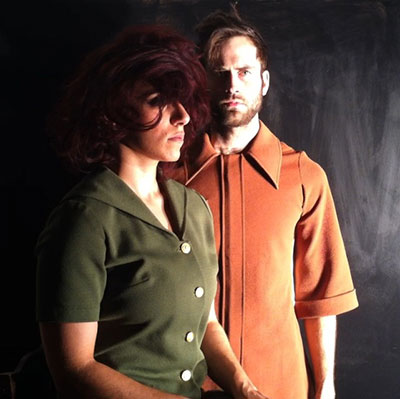 Danielle Georgiou Dance Group will be premiering NICE, on Nov. 13- 24, as part of AT&T Performing Arts Center's new series, The Elevator Project, which features productions from six Dallas-based theater companies in the Dee and Charles Wyly Theatre. Georgiou will be collaborating with her frequent partner in life and art, Justin Locklear, one of Dallas' leading actors. Georgiou was included in the 2013 Texas Biennial, and recently had her first one-woman show at Women and Their Work in Austin. The always provocative choreographer/dance installation artist visited with A + C editor in chief Nancy Wozny on the new work and this new opportunity.
Arts + Culture Texas: Hows it feel to be invited into the big house?
Danielle Georgiou: It's very exciting! This is a huge move for myself and DGDG. We now have access to one of the premier theater spaces in Dallas, and we're bringing a small, local dance company to the Arts District. It has never happened before, and I'm honored that we were selected as the only dance company to be included in The Elevator Project. What we do in DGDG is a non-traditional approach to dance, one that utilizes truly theatrical methods of creation and blurs the line between dance and theater, so we're really excited to bring our work to new audiences and to represent performance art and dance theater ideas in a larger venue. It's a true honor to be able to represent the Dallas arts scene alongside the other companies in the series, whom I respect and admire so much.
A +C: Where are the ideas for NICE coming from?
DG: NICE is an examination of human conditioning, and how we are able to control our instincts. Justin and I were inspired by our individual experiences in the theater: how we were trained to behave a certain way, to perform a certain way, and how we breaking away from those expectations. It isn't rebellion; we are just interested in exploring how to play with those expectations and further, how to play with the expectations of the audience. I teach dance appreciation, and one of the chapters in our textbook is based solely on the role of the audience. It even comes with a guide on how to be a proper audience member. It's almost comical the way the text breaks down how you should dress, act, speak, and respond. It tells you very clearly what you should and should not do at a performance. But what if those rules were all but broken? What would happen in a performance then? Would we still have such "nice" audience?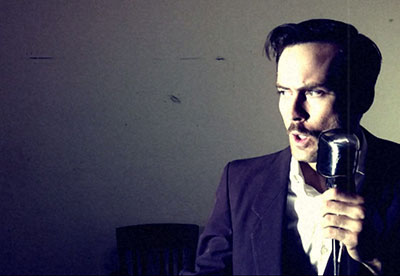 A + C: How tricky is it to collaborate with your partner in life?
DG: Communication is key. As cliche as that sounds, it's true. Communication builds trust, and trust allows for risk. And risk is what it takes for us to make things. As performers, we're always examining the way in which we communicate and trying to find new ways to do it. Sometimes, we hit roadblocks, our languages don't translate, but it's in that conflict that we are able to create something beautiful. Because we trust each other and we trust in each other's expertise, knowledge, and creativity. Justin's vision for the world is completely different from mine, but without him pushing me to explore past my comfort zone, DGDG wouldn't be where we are now.