Houston Ballet principal Yuriko Kajiya in Stanton Welch's new production of Giselle, June 9-19 at Wortham Center.
---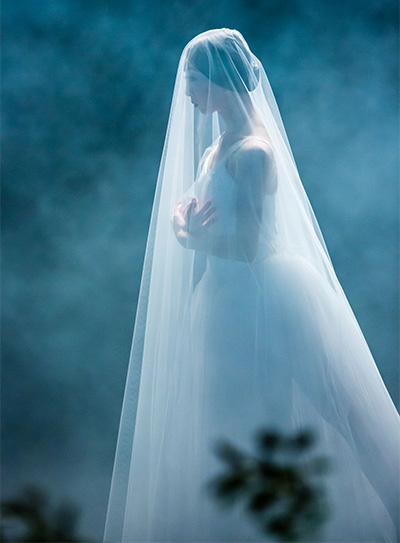 On a sunny May afternoon, I found myself spellbound, watching Houston Ballet principals Yuriko Kajiya and Connor Walsh rehearse the very first meeting between Giselle and Albrecht. Kajiya is all lightness and air as the fragile village girl and Walsh is all swagger and charm as the prince pretending to be a commoner. Their delicate connection was palpable. Then I remembered what Houston Ballet artistic director Stanton Welch had told me just hours earlier, that Giselle's tragic fate is sealed in those opening moments. This is a love story, alright; it's just that the second half occurs from the grave. Leave it to Welch to mine the most gripping part of any classic ballet he touches, which is exactly what he will be doing with his newly revised Giselle, running June 9-19 at Wortham Center.
Welch creating his own version of Giselle came as no surprise. The Australian choreographer made his mark on the great warhorses before he came to Houston Ballet. With Swan Lake, Romeo and Juliet, and La Bayadère in the done category and a new Nutcracker in the works, it was time to tackle Giselle, the story of a village girl who falls in love with a prince whom she believes is of her social rank. Of course, the plot thickens because villager Hilarian is in love with Giselle, and the Prince is already betrothed to Bathilde, the daughter of the Duke. Trouble, in the form of ghostly maidens stranded at the altar, known as Wilis, ensues.
Welch, a true choreographic wonk, leaves his day-job at the ballet office to contemplate more ballets. It's hard to tell how long a new version of Giselle has been swimming in his choreographic imagination, but a confluence of factors made it rise to the top to end the season on a historic note. "I'm always working on several ideas at once," admits Welch. The fact that the company has not performed Giselle in a while, and Lynn Wyatt stepped to fund the project, all added into the mix to end the 2015/2016 with a brand new version of Giselle.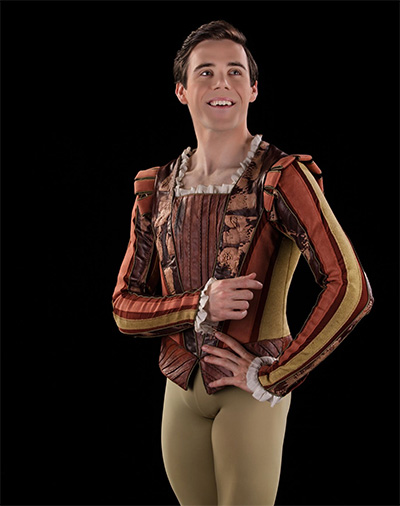 According to Welch, there's no better starter-ballet than Giselle. "It's a great date ballet; there's tragic love, betrayal, and forgiveness." There's something else, too: If it weren't for Giselle, we might not have a ballet company in Houston. It was a 1967 performance of Giselle with legendary dancers Carla Fracci and Erik Bruhn, along with 16 members of Houston Ballet Foundation company, that garnered the enthusiasm to launch Houston Ballet. Welch, a stickler for history, dove head-on into the institution's beginnings in the recent documentary, Breaking Boundaries, which premiered at the Houston Cinema Arts Festival. He is convinced that fans fell hard for ballet thanks to the mix of story, great music, and ghostly enchantment that is Giselle. "It's part of our history," adds Welch.
The company's recent Giselle history includes Maina Guilgud's English version in 2005 and a Kirov-influenced version in 2011, staged by Ai-Gul Gaisina. But let's go back in history a bit further, to 1841; Giselle has always been a mix-tape of sorts, orchestrated by critic Théophile Gautier, who was inspired by Heinrich Heine's description of the Willis in De l'Allemagne and Victor Hugo's poem Fantômes. The choreography was by Jean Coralli, with assistance by Jules Perrot. It was revised in Russia by Perrot in 1842, assisted by a young Marius Pétipa, who took over the as ballet master of the Imperial Theater and kept the ballet alive. It is this version of Giselle with which audiences are most familiar, and when it returned to its birthplace in Paris, via the Ballet Russes, it was also Petipa's version. It's hard to imagine how many changes this ballet has gone through since then. Tinkering with Giselle is a part of the history of ballet, so Welch is really just following a longstanding tradition of putting his mark on a famous classic.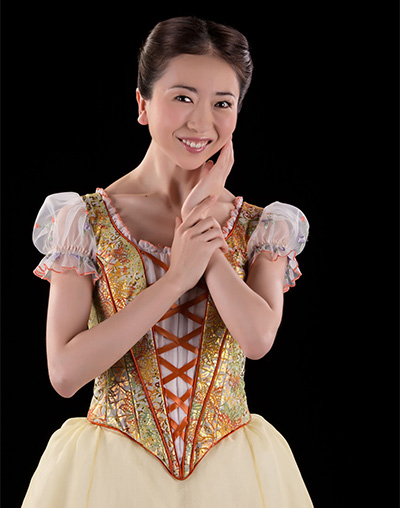 Welch is a bit of a stickler when it comes to the actual storyof any story ballet. For Giselle, it wasn't so much that the story needed an update, but rather that it needed some cohesion. The first act takes place in the village, with the second in the land of the Wilis, spirit-like figures who have been abandoned by their fiancés, with a dangerous habit of dancing men to death. "I wanted to suggest the presence of the Wilis in the first Act. It will be subtle," muses Welch. Influenced by a performance of The Woman in Black, Welch hopes to foreshadow what will come. "We might see a Wilis through the window in the village," he says. "And the forest will be more present as well. It is a ghost story." Welch's hope is that letting the second act seep into the first act will give the whole story more mystery. If it sounds spooky, that's the point.
In typical Welch style, he's also spent considerable time researching Adolphe Adam's score, which has been torn apart and put back together so many times, it's hard to know what anyone means by the original score. "I will be returning to the 1941 orchestration and bringing back music that is not usually heard," says Welch. "The new sections give the story much more structure and allows me to flesh out the narrative."
Having a stellar crop of Giselles, Prince Albrechts, and other main roles on hand was another reason for the timing. Ballet careers are short and dancers need to perform these roles during their peak years. Much has changed in the technology of ballet since Carlotta Grisi first danced Giselle. Lucky for Welch, he has four ballerinas ready to take on this cherished role: Kajiya, Sara Webb, Melody Mennite and Karina Gonzalez. "Giselle is simply beautiful to dance: like Swan Lake, it's the foundation of our steps, our history," says Welch.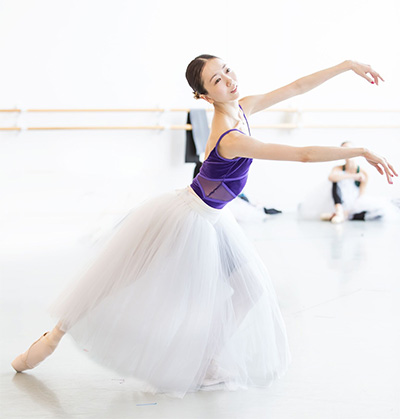 It will be Kajiya's third go at the role, and her second as a Houston Ballet principal. She explains the challenge of this role that spans the arc from human to ghost. "In the first act you are Giselle the girl, then you go right from the mad scene to the spirit world with only a 20 minute intermission, where your makeup and costume change drastically. You have to totally change your mindset. You have to push all the emotion of the mad scene down to enter a very quiet world. The music helps." Kajiya is enough of a chameleon to fully handle the total spectrum of the role, from the charming girl in love, to a floating wisp of a Wili.
Like all of Welch's story-ballets, everyone dances, even the character roles. And like all of Welch's revisions, what is iconic in this famous classical ballet will remain intact. But this is ballet, an astonishing art form kept alive in a sacred body to body process. And it's in this way that this new production of Giselle continues its mission of carrying Texas' shining star of a ballet company forward.
—NANCY WOZNY