By all measurements, Dallas Black Dance Theatre had a stellar 2021 and first part of 2022. The contemporary dance company made its Jacob's Pillow debut last August and participated in both SummerStage and Battery Dance Festival the summer following. But its 46th season, according to artistic director Melissa M. Young, is about acceleration.

"This season is about forging our way back into familiar territory and exploring new ways to bring forth our artistic voice," Young says. Founded in 1976 by Ann M. Williams and led by Young since 2018, Dallas Black Dance Theatre is the ninth-largest contemporary modern dance company in the U.S. Their highly anticipated Jacob's Pillow debut was a Pillow-commissioned world premiere by sought-after choreographer Darrell Grand Moultrie.
"Making our Jacob's Pillow debut will leave an indelible impression forever," says Young. "It was an honor to dance on the grounds of the birthplace of American modern dance. The air felt different. Walking the roads felt different. When you stop and think about the countless artists throughout the history of dance who have been on the Pillow grounds, you immediately embrace the acres of sacred space and knowing that makes each moment feel divine."
After leading classes at The Ailey School and SummerStage, followed by a performance at Von King Park in Brooklyn and, a month later, two performances at Battery Dance Festival, Young says the experience was "exhilarating. Both festivals are decades-long summer staples in New York and reaching thousands of newcomers to DBDT was the perfect scenario."

­­­
Now DBDT turns its attention back to Dallas with a lineup that feature three mainstage performances (four if you count DanceAfrica, which occurred this past October), a smattering of special one-offs, and a holiday favorite by the DBDT Academy, all capped off by The Big Dance fundraiser gala in June 2023.
Director's Choice, happening Nov. 4-5, 2022, at the Wyly Theatre, features Pigs and Fishes, which Young calls "a bold exploration of space that symbolizes the basic things in life." Commissioned by Alvin Ailey for his company in 1982, this was only the fourth piece by Elisa Monte but it solidified her future as a highly sought-after choreographer. Forty years later, the movement's swooping pelvis, swinging arms, and almost violent energy still feel fresh. "The more time you spend in your community, the more you begin to understand each other's needs and desires. This 'coming together' of sorts will make you feel closer to the hope that lies on the horizon of our lives," says Young about the performance.
Dallas Black Dance Theatre marks Black History Month Feb.17-18, 2023, with Cultural Awareness, also at the Wyly. The program includes the modern dance classic Games, created by master choreographer Donald McKayle. The dance unfolds amid the serious business of child's play for the audience to experience joy, growing up with deprivation, and the terror that wipes away innocence. There is no instrumental music in Games—instead, DBDT dancers demonstrate their multifaceted talents, singing a cappella songs from the rich tradition of transmitting history and heritage orally. Also included is Tribute, an inspiring work for the ages. Matthew Rushing, associate artistic director for the Alvin Ailey American Dance Theater, choreographed the work in which DBDT dancers take you back through 100 years of African American dance masters like Talley Beatty, Pearl Prius, Katherine Dunham, and Alvin Ailey. Set to an original music score, the work is a collective testimonial that pays homage to the decades of generosity and inspiration by these extraordinary dance legends and mentors.
"
Tribute
uses the overall premise that dance is our 'medicine,'" says Young. "Life is an artistic game. Your journey is only as rich as the players you choose to include that have gotten you where you are, and those who will help carry you to where you want to go. Through movement, spoken word, and visuals, this program will revive the roots of your soul."
Spring Celebration, held May 19-20, 2023, at the Wyly Theatre, will be "an authentic celebration of joy and excellence while accentuating contemporary ideals through a futuristic lens—it will be a colorful sight to behold," says Young. One of the new works will be the world premiere of T A B E R N A C L E by Chanel DaSilva, inspired by the music of Tobe Nwigwe and the idea of what it means to be Black in America. Incorporating six to eight songs from Nwigwe and similar artists, DaSilva will explore "the swag, the complexity, the joy, the pain, and the uniqueness of Black culture." She desires to take audiences on an artistic journey through the many-layered emotions and concepts with the overall goal of paying homage to the many facets and complexities of Black culture. "The inclusion of improvisation and carefully crafted suspense will keep the audience on a rollercoaster of fascination and wonderment," adds Young.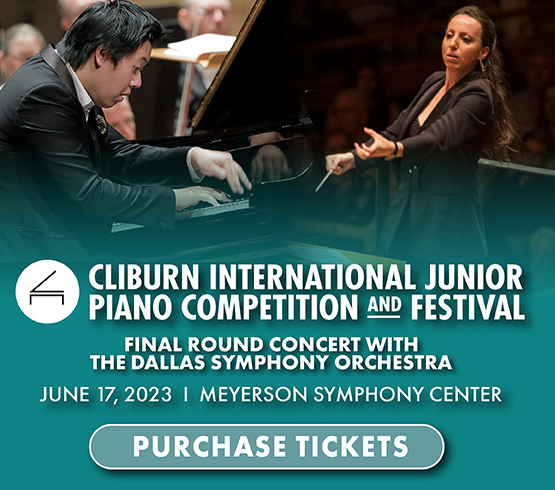 "The past couple of years felt like being in a car idling in neutral, with the anticipation of moving ahead while having to practice extreme patience in the process," she says. "DBDT is ready to move forward by infusing the lessons learned as a collective experience that encompasses the importance of legacy and creating space to embrace the future."
—LINDSEY WILSON