The pandemic disrupted theater at every possible level and exposed inherited weaknesses in its own infrastructure that current practitioners must now wade through. Austin-based playwright Sam Mayer is in that fray, questioning what success in the theater means, both for him and for the art form more generally.

Mayer started writing plays young, his family acting out the parts. He took part in the Alley Theater's Houston Young Playwright's Exchange (HYPE) as a freshman in high school, an experience he likened to "coming out as a theater person to my middle school friends." He studied playwriting at Bennington College in Vermont, delving into theory and becoming obsessed with experimental European practices.
Post undergrad, Mayer spent four years in Houston before starting graduate school at the Michener Center for Writers at University of Texas Austin in 2018. In 2020, the pandemic-related lockdown forced the performing arts to operate without one vital component; a live, in-person audience. "American theater entered into a period of reckoning," Mayer said. "The pandemic exposed what I hate most about the theater."
During lockdown, Mayer's attention shifted to the online performance space and he started streaming on Twitch. "I had just broken up with my boyfriend," Mayer says. "I was unable to see anyone in person, I was living alone. It was a period of deep loneliness and desperation. I became addicted to streaming." He especially liked the relationship between the performer and the viewer, and that viewers can be totally anonymous if they choose.

When it came time for Mayer's thesis in the Spring of 2020, UT suggested he do a Zoom version of the play he originally proposed, an idea that he said made him sick to his stomach. "A play is a play," he says, "and an online thing is an online thing, I didn't want to ask an audience at home to sit in front of their computer or TV as if they were in a theater watching a play when they clearly weren't." Mayer suspected his play could not withstand the fractured attention that comes from online viewing. Instead, he decided to synthesize his experiments on Twitch with his theoretical ideas, and created
poolboy
.
poolboy began as a reality show / talk show / experimental memoir, inspired initially by The Real Housewives, but it has since become a long-term performance about friendship, intimacy, partying, and control that Mayer considers a living, participatory document of his life and relationships. Mayer picked the name at random in 2020 when he wanted to be anonymous in the chat of a Twitch stream of long-time collaborator Julia Mounsey and her creative partner Peter Mills Weiss.
"It was one of those spontaneously "right" things, where I didn't think about it. I have been trying to figure out where Sam ends and where poolboy begins ever since."
With this thesis-cum-season one of
poolboy
, Mayer wanted to create a piece of performance that was explicitly tailored to an online-only audience. Traditional theater has us trapped, a literal captive audience. "But online is different," Mayer says. "People are doing so many things. We have so many tabs open. So many options of things to look at. It's a different quality of attention." Mayer wanted
poolboy
to have the same quality of boredom, chaos, and intimacy. He asked people from his real life to join him on camera, like Julia Mounsey, and work out their real life issues during a stream. Some things were loosely rehearsed or scripted, but the intention was to treat Mayer's life like a reality TV show.
"It was initially about wanting control, in my life, in my relationships, in my habits. But that interest in control has shifted, I'm now interested in the audience's control of me, and in the ways control shifts back and forth and in all other weird directions during the performance. Who has it when and what do they do with it? And how is most live theater built around these unquestioned dynamics of control."
Season two, poolboy2: maximum closure, happened in 2021 at Crashbox with support from The Rude Mechs, and was intended to be Mayer's farewell to Austin show. It was a hybrid of online and IRL, with four in-person shows. Mayer streamed the live events, which were also projected everywhere at the space, music blaring and a collection of artifacts from Sam's life scattered around. There were stated goals: for Mayer to quit smoking, to break up with his boyfriend, to leave Austin. But even as he genuinely tried to enact these things, Mayer found that he didn't want to leave Austin or break up with his boyfriend. "Doing the show taught me how in love I was with him," he says. "It was sort of a head trip in that way. The reality TV plot I set out for myself got subverted over the course of the show."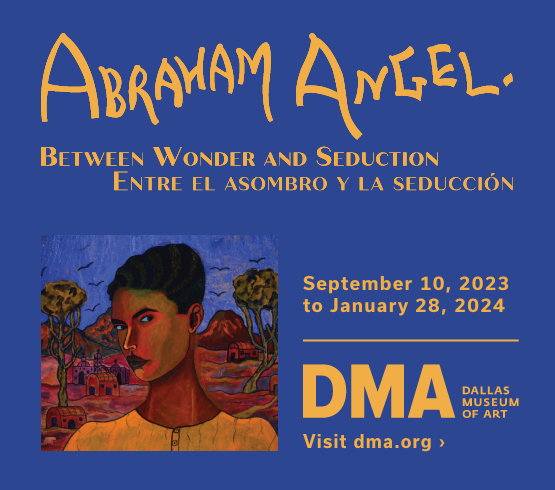 But season two reached the limits of turning Mayer's life into reality television. It became too taxing on Mayer and the performers, living in a manufactured, constantly surveilled, conflict-fest that threatened to become an unchecked space of harm.
In 2022, season three, poolboy: I WANT TO LISTEN, was the first 100% IRL iteration at Co-Lab Projects in Austin. Mayer intended to use season three to course correct for previous mistakes, especially the damage to Mayer and Mounsey's relationship. There was one performance with multiple installations meant to mimic the splintered attention of online viewing. Mayer and Mounsey performed in the middle of a large concrete tube with televisions blocking either end, making sure a screen was always interrupting all visuals. The audience could command poolboy00 (aka Mayer) to perform tasks like drinking a beer, smoking a cigarette, running laps, answering questions, or reading an old poem.
Mayer uses poolboy to push back on the sometimes empty gesturing of interactive theater. "There is nothing worse than when the audience gets to do something," he says, "but it doesn't affect the outcome of the show." Mayer wants the audience to know that he will do anything they ask and feels he has lived up to the task. "There were a few questions I wouldn't answer, not because they were too personal, but because I thought they were dumb." Mayer says he is almost positive he nearly blacked out during the show in New Orleans, a testament to the audience's power over him.
"If I break trust with them, the show crumbles. For the two hours of a poolboy show, my body and mind are given to the audience to control. At the same time, I am attempting to negotiate processing my real life and relationships. That tension is what is cool and chaotic to me and mirrors a kind of online lived experience. I am yours to command. Control my mind and my body."

In 2023, season 4
,
poolboy: The Visitors,
was at Beaubourg in New Orleans, the first show to take place outside of Austin. There were two performances that felt successful, but Mayer knew that future iterations will need to shift. Now that the audience has so much control, what is the show about? He suspects some of the blurriness from past shows needs to be reinjected, that perhaps he was too friendly with the audience, who display consistent patterns in how they exert control over Mayer. At the beginning of the show, the audience makes him perform tasks that compromise his inhibitions, like quickly consuming alcohol, then pivot to making him reveal personal things. The audience becomes the producers of the show, calling all of the shots.
Although he has consistently written plays over the years, Mayer's relationship with straight plays is different. In 2022, Intramural Theater in New Orleans produced his play The Cuck, an adaptation of Euripides' Electra. Mayer describes the production as a meeting between Brecht and Ryan Trecartin, confronting class, party culture, and privilege. Currently, Mayer wants to use plays as a vehicle for representing genuine arousal, without relying on humor, abstraction, or cheap tricks. The goal is to make the audience feel unsettled, but not unsafe or as if the theater has contempt for them. poolboy season five is in the works for March 2024, when Mayer hopes to work out the kinks created in season four and continue to explore the relationship with the audience, teasing the tug-of-war for control back and forth.

Mayer continues to reckon with his own Electra-style confrontation of privilege. "I'm coming out of a rejection depression," he says. "The feeling that it might not ever happen to me, the kind of success that I want. Grad school was amazing and life changing in so many ways, but it pushed me towards a very specific definition of success that I am still unable to attain. It can be frustrating. Even if it's not what I want, it still feels like I may have squandered the legs up I have been given."
—EMILY HYNDS