Bruce Wood Dance Project Artistic Director Kimi Nikaidoh and company member Brook Henderson in Bruce Wood's Schmetterling, which will be performed as part of the JOURNEYS production, along with a world premiere with choreography by Albert Drake and a score by Joseph Thalken, and Wood's Zero Hour, June 16-17 at Dallas City Performance Hall.
Photo by Brian Guilliaux.
---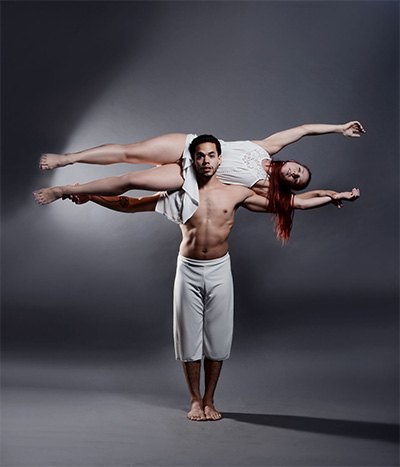 Three years after the death of choreographer Bruce Wood, his Dallas dance company is thriving. That's not something anyone could've assumed at the time, even the people now building on his considerable body of work so well. It turns out that the Fort Worth native was such a positive influence on his dancers and supporters that he inspired them to become successful stewards of his legacy.
Arts patron Gayle Halperin, board chairman of the Bruce Wood Dance Project and a former dancer herself, has not only kept the lights on literally – including securing permanent rehearsal space in the Design District and raising enough money to put company members on 40-week contracts – but she also has encouraged the troupe to pursue a series of new endeavors critical to its future.
Though Wood created a number of new pieces for the Dance Project after returning to the North Texas arts scene in 2011, the repertory is now built around work he choreographed between 1996 and 2007 for his first group, the Fort Worth-based Bruce Wood Dance Company, because so little of it has been performed in Dallas. But the key to keeping the Dance Project viable has been the commissioning of new pieces from outside dance-makers as well as from members of the group who had little prior choreographing experience. It was risky, but Wood would not have wanted his company to become simply a museum for his work, and the artists he left behind knew it.
So far, outside choreographers Bryan Arias, Katarzyna Skarpetowska and Andy Noble have made important contributions sympathetic to Wood's sensitive, humane style. Surprisingly, the young dancer Albert Drake and longtime Wood company members Joy Atkins Bollinger and Kimi Nikaidoh also have stepped up with work worthy of being on the same stage with Wood's masterpieces. Much of it, not so surprisingly, has been about healing. Last June, Bollinger's Carved in Stone startled audiences with its hypnotic lyricism. Now Drake is following up his inward-focused 2014 debut, Whispers, with Chasing Home, a collaboration with New York composer Joseph Thalken that the Dance Project premieres June 16-17 at Dallas City Performance Hall, alongside two Wood choreographies.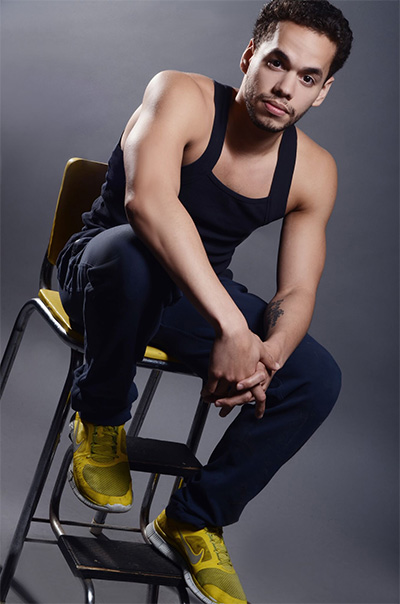 "I think things have gone beautifully really," says Nikaidoh, who became artistic director after the 53-year-old Wood passed away on May 28, 2014, of complications from pneumonia. "I've been grateful for the way that some of the dancers who danced under Bruce have remained committed to his repertoire and his company. And I've been really delighted also to see how some of the new dancers have come here because they hear we have 40 weeks of work a year, and they hear we have Bryan Arias and Kate Skarpetowska, and then they start to see Bruce's work and they fall in love with it. I've also been so grateful that our patrons and our audience members have responded enthusiastically to the new work. It's really important that we're doing world premieres, not just for our community but it's important for the dancers. They need to have work that is created on them. That's such an important part of their growth as artists and their experience as performers."
Drake, a 27-year-old late bloomer, is a case in point. Though he didn't start studying dance until his junior year of high school, the Houston native is a founding member of the Dance Project, joining while still a student at Southern Methodist University. He instantly became a Wood muse and one of the company's most recognizable performers, with his ability to effortlessly elongate his body and smoothly glide across the stage. "I find myself going back to a conversation I had with Bruce," Drake recalls. "He said, 'When you've done over a 100 dances, you figure it out. Any great artist, it takes practice,' so I'm trying to give myself that kind of cushion."
Chasing Home marks some firsts for the company, including the first commission of an original score. Halperin had the idea to focus on a current social issue, and the enormity of the Syrian refugee crisis seemed to make it the obvious choice. Thalken, who first worked with the Dance Project in 2015 as pianist and musical director for the Christmas show, "Mistletoe Magic," had already suggested to Larry Lane, the show's producer, that they commission a music piece from him. The match with Drake was made, and the Dance Project won a $70,000 grant from arts funder TACA. The music will be played live at the June shows by an 11-member version of the Dallas Chamber Symphony.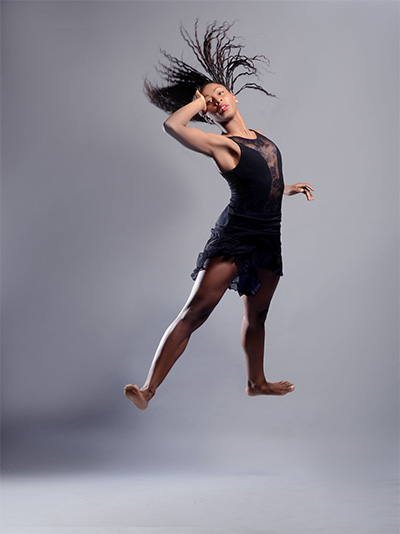 Thalken has written dance music for musical theater and instrumental pieces he imagined could be danced to, but this is his first score for a piece of concert dance. He and Drake met with officials from a Dallas refugee center and did other research to make sure they stayed authentic. But they also decided early on that they would not design something literal. "Because we're not doing a documentary, we wanted to take a little more global approach to the issue of being forced out of your home and forced into a situation over which you had no control, having to find another place to live," Thalken says during one of several visits to Dallas this spring.
In avoiding a linear story about a particular person, family or group, Drake decided to create vignettes that focused on personal relationships as his characters escape home and travel overseas or to refugee camps. "It's ominous that this is happening right now while I'm here in my shoes in this studio," Drake says. "While I'm living my life, walking around, drinking my espresso coffee, there are people who are dealing with this real issue, and that's what's drawing me in. It's very fitting that we're calling this show, 'Journeys,' because it seems like we're taking that route, putting ourselves in other people's shoes and trying to not even understand what that's like but understanding the human condition."
The process started on a drawing board, where Drake and Thalken mapped out the piece in sections and arcs before going their separate ways to create. Thalken came up with leitmotifs and themes that he played for Drake, Lane and Halperin, then began sending MP3s of each section, building the 20-minute work brick by brick. Drake reacted with choreography and the back and forth began. Thalken says the music has a Middle Eastern flavor, including the use of an oud, a pear-shaped string instrument common in the region. "It's a joy to be in an atmosphere where you can stretch yourself and dare to be more complex than in a commercial theater setting," Thalken says.
Drake says the dancers also have to stretch themselves, becoming actors to create emotional clarity even within an abstract piece. "It's been a struggle because I haven't choreographed this way before. I keep calling it dance-theater. Some dancers have been uncomfortable using their eyes and gesturing. It's the simple things. How do you put your hand on someone's shoulder?" Thalken adds, "One thing I would like an audience to leave with is a slightly higher sense of empathy. There are millions of people on this planet who are far worse off than we are."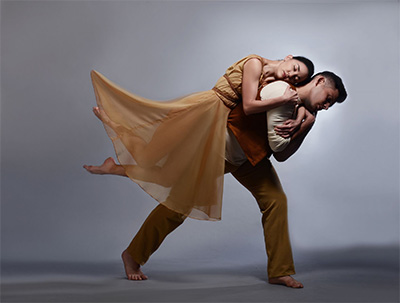 Chasing Home shares the "Journeys" bill with two Wood works, Schmetterling, a 2004 piece set to Mozart and Beethoven concertos that Wood thought was his best dance to date, and 1999's Zero Hour, set to music by Argentine composers Astor Piazzolla and Lalo Schifrin. The movement in Schmetterling, German for butterfly, includes fluttering to piano trills and an arc that goes from slapstick comedy parodying court dancing to a heartstring-pulling finale, with Drake playing a mad genius composer, Nikaidoh says. She calls Zero Hour a "powerful, grounded, sultry piece" full of partnering in which some dancers exercise control over others. At one point, the women, who have been wearing their hair in French twists, let it down offstage.
In the fall, the Dance Project will present a new Bollinger piece and revivals of two other Wood works. The company also would like to tour more and will showcase in August at the Arts Midwest Conference in Columbus, Ohio. For the past two years, Nikaidoh and Halperin have attended the Association of Performing Arts Presenters annual meeting in New York looking for choreographers. But the Dance Project hasn't yet performed for bookers there.
"Bruce really did want to shift consciousness, so doing works like the one Albert and Joseph are doing – it's part of our mission," Nikaidoh says. "What's been clear to me from the beginning is that Bruce's work is the priority, it's the foundation, it's the framework. His aesthetic guides the company as I select choreographers for commissions, and three years later I feel more confident in the company's ability to do that. So in that way, we have a model for how to move forward."
—MANUEL MENDOZA