With a tagline of "international, powered by women & curiously lo-fi," Frame Dance's line-up this year for Frame x Frame Film Fest 2022 offers a range of impactful films. The festival, running Nov. 3 – 12 at Frame Dance, Contemporary Arts Museum Houston, and Houston Ballet, is co-presented by CAMH and Houston Ballet.
From shorts to feature length films, international offerings to films by Texas artists, from experimental works to more traditional documentary formats, Frame x Frame gives any dance film lover something to appreciate.
Executive and Creative Director of Frame Dance Lydia Hance oversees all that happens under the Frame Dance umbrella, which includes classes for children and adults, a multi-gen program, a book club, and intimate in-studio showings along with large scale site-specific works.
Hance has been making dance films for over a decade and launched Frame x Frame Film Fest in 2018. This season's curatorial panel included Hance, Laura Gutierrez, David Rivera, and Rosie Trump. Hance visited with Arts and Culture Texas editor in chief Nancy Wozny to discuss the festival.

So much happens in the framedance-sphere. How do you see Frame x Frame fitting into the Frame Dance mission?
LH: The mission of Frame Dance is to be an immersive inroad into play and creativity and to give the people of Houston a physical, intellectual, and spiritual connection to themselves and each other. The beautiful thing about screen dance is that it opens the doors to anyone with a camera/smartphone and the curiosity to explore the world through a different lens, to create without the limitations of physical space and time. This genre allows artists to share their unique perspectives through the universal language of dance, and to deliver it in a format that makes this artform accessible and interesting to both the passionate dance patron and the armchair traveler.
FXF Film Fest is an exciting place to step out of the ordinary and push the boundaries of what we consider "dance." Though often abstract, screen dance connects us to a deeper part of ourselves, it makes us feel something – and that is what Frame Dance is all about.
Your work in dance film has gone from filmmaker to film festival producer. Can you trace that trajectory?
LH: When I stumbled into screen dance over a decade ago, what really drew me to it was discussing it. I love the conversation around screen dance, because while most of it is abstract, there's something about the screen that feels more comfortable for audiences. People feel freer to share ideas and opinions about what is on a screen than what they see on stage, in my experience. More people join the conversation and discussion becomes so rich.
Producing Frame x Frame allows me to see what is happening right now in the genre, from short format to feature lengths, and I love the opportunity to share people's work with Houston. I get really excited to see people find pieces they love when otherwise there really wouldn't have been a way to make that connection between filmmaker and viewer. While I still make films, it's a slow process for me. There is a large amount of work that goes into producing, but the curatorial process is fun and rewarding.

­­­
How do you select the curatorial team? What are you looking for in a curator?
LH: I gather a group of people I have either worked with in the past or admired from afar to  join me to select the short film programs. When gathering a team, I bring in people with extensive screen dance experience, for example Rosie Trump (Third Coast Dance Film Festival and Screen Dance Professor) has been a panelist several times, David Rivera who has been a collaborator of mine and is the Director of Audio and Visual for the Houston Ballet was on the panel this year. I also bring in choreographers who have significant experience in site specific choreography and highly visual and dynamic work– people who I see think about "the frame" even in live performance. Past curators have included Joshua Peugh, Rebecca Salzar, Laura Gutierrez and more.
How do you know a particular film is a fit for Frame x Frame?
LH: I want Frame x Frame to be a place for excellent, exciting, and vulnerable work regardless of budget size. We screen "high budget" work, but we are also a place for the really indie filmmakers, making work with budgets of $500. That work can be really good. At Frame Dance we have a strong focus on site specific work and collaboration with new music, so I tend to select works with a strong or new-to-me utilization of space and sound. For example, I'd personally rather see a screen dance of people falling and dancing down a big dirt cliff succumbing to gravity in really interesting ways (which you will this year), than an exquisite technician filmed in a black box (which I think is best as live work.)
Frame Dance just celebrated its one-year birthday in its cozy Southampton space, and it turns out that it's an ideal and intimate place to watch films. This year's festival spreads out over three locations: Frame Dance studio, CAMH and Houston Ballet. How did you match the event to the venue?
LH: The opening program at the CAMH this year features short films from 4 – 12 minutes. It is meant to be the broadest, and most international look at the short format. Because it's opening night, and there will be a lot of CAMH festivities, I wanted to give people a good teaser of the genre. Houston Ballet,Canada's National Ballet School, Texas dance giant Nina Martin, and a black and white film from Poland with a slew of shirtless men that I believe will be a hit.
I chose to screen Calendar Girls (a Sundance Film Festival official selection), the Experimental Films, Homegrown Hits, and the Deep Dive program (two films and extra discussion) at our Frame Dance home because the feel of our home is just so conducive to conversation and coziness. I'm not into cavernous, I think we should feel like we're in someone's home watching these films and talking about it. Get Gertrude Stein, let's call it a salon!
Let's get to the films. We have to talk about Bella, the Bella Lewitzky documentary screening on Nov. 12 at Frame Dance. I always wanted to know more about her and can't wait to see this film. It's particularly meaningful knowing her company popped into the CAMH in 1979! What drew you to Bella?
LH: I think maybe in my future I'd like to become a dance historian. I am so interested in our history as women in modern dance. It's an unofficial policy–and an impossible expectation–but I try to get a modern dance history documentary on every Frame x Frame Festival.  Bella Lewitzky is fascinating to me because she was dedicated so intensely to the craft and legacy of modern dance, and would not compromise. She was poised for power, she rose to incredible influence as a dancemaker in Los Angeles, but still would not compromise her dedication to modern dance. That ultimately led to a kind of tragedy, which you will see in the film, but that ferocity is something special. I am drawn to her because of her use of space, restraint, and also her interesting collaborations with fashion and costumes. Cool fact: did you know that her husband was an architect and built her a home studio? Like Anna Halprin! There's something to this choreographer/architect mind meld.
You are featuring a film about old people!! Excellent! Tell us about Calendar Girls.
LH: This one I am almost giddy about, which sounds strange. But it's just so good, and I love when "old people" dance!
Good thing, since I am one of the old people dancing at your studio! Sorry to interrupt, do continue on Calendar Girls!
It's rebellious, and inspiring, and such an incredible example to anyone younger. I heard someone call retirement their second adolescence. I think that's excellent. This is a brilliant feature length documentary about Florida's most dedicated dance team for women over 60, which is as funny as it is touching.
You shift to Pakistan for Indu Mitha's story in How She Moves. How did you connect to his film?
LH: I saw this film at the San Francisco Dance Film Festival, and I knew we had to have it! I chose How She Moves for Houston Ballet because this documentary pulls back the curtain on Indu Mitha, 90 year old powerhouse classical dance teacher of Pakistan. In Pakistan, dance is a misunderstood subject, and women expressing themselves publicly is uncommon. Indu's journey as one of the few classical dance teachers in the country challenges stereotypes about Pakistani women. I think placing this film in a downtown location seemed just right, and public.
I am so happy to see a program of local filmmakers. You have been tracking that community since the get go. How do you see Houston as supporting dance filmmakers and tell us what gems are in this program?
LH: I'll start by saying that there are Houston and Texan filmmakers on other programs too (Nina Martin, Jordan Fuchs, and Houston Ballet are on the CAMH program). The pieces on Homegrown Hits are a little longer– a well executed capture of Annie Arnoult's work Still We Tend, Andy Noble's film 5G Tango, Interrupted which addresses social media and our attachment to our phones, plus a work called Morning Ritual by Erin Joyce, who has an MFA in Painting from UH.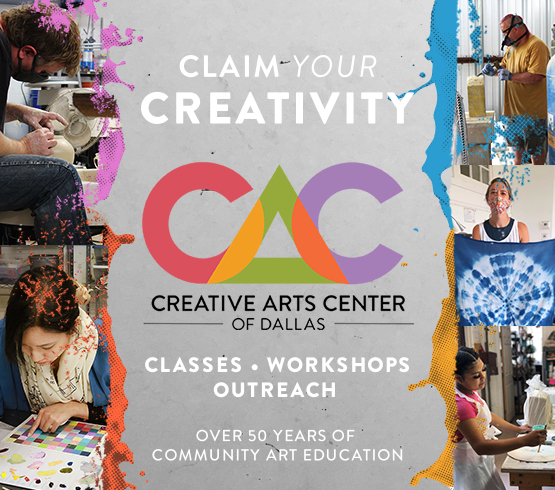 You label the experimental program "lo-fi." How so?
LH: Each year the Experimental program hosts the emerging ideas in the field. It gives a picture of how artists are responding to the time. Last year the work emerging from the lockdowns was quite surreal, this year it has been stripped back. The editing is more prominent and exposed. Some of the imagery is more vintage, there's a hint of nostalgia, and it's served straight up– not sugary sweet. For example, you'll see festival favorite French filmmaker Didier Mulleras back again using visual memories related to cinema and tv shows from the 70s and 80s with basic special effects, random clippings, psychedelic backgrounds, referencing arcade games.
New this year is Deep Dive, which addresses mental illness and trauma. Why did you feel that it was important to include this program this season?
LH: This is a topic important to us at Frame Dance. We work with survivors at the Houston Area Women's Center, and we believe that healing that dance brings is an inheritance that we must share. In the Frame Dance Book Group, we recently finished The Body Keeps the Score, by Dr. Bessel van der Kulk. It was all the science of trauma and healing that we as dancers intuitively know, but need to learn. This program will feature two films on the program, one by Amy Seiwert's Imagery (another Californian) and Lauren Fondren who is a Texan filmmaker now based out of NYC who graduated from Columbia's MFA program in film. She says she's interested in film that "expands and explodes out of a reality with female/femme protagonists that don't smile much." The film discussion will be led by Dr. Maribel Plasencia, who has a doctorate in clinical psychology.
What are your hopes and dreams for Frame x Frame?
LH: Oh so many! We don't have a shortage of ideas. I want Frame x Frame and Houston to be a hub for conversation and development in this genre, and that should include education, presentation, conversation and experimentation. One hope and dream that we have already started is an educational program. We have begun a wonderful partnership with HISD, providing a screen dance education program for middle and high school students in our public schools. I would like to find ways to more deeply and directly connect those programs to the festival itself, exposing them to the incredible level of work we present, and ultimately screen the student works in a program at Frame x Frame. I have visions of a mentorship program.
With the drop in HOT taxes, our funding has decreased substantially and we haven't been able to provide the stipends for travel for filmmakers like we did in years past. The other part of the dream is to have the funding to bring in more filmmakers to the festival to put Houston on the map for screendance conversation and experimentation.
—NANCY WOZNY