"Migration is beautiful." These are the words the viewer reads upon entering the San Antonio Museum of Art's newest exhibition, No Ocean Between Us, on view at the San Antonio Museum of Art Feb. 12-May 9, 2021.
Co-curated by Lucía Abramovich Sánchez and Yinshi Lerman-Tan, the exhibition features 67 works by 38 modern and contemporary artists from 10 Latin American and Caribbean countries. Each artist works from experiences of immigration from Asian countries like China, India, Indonesia, and Japan to the Americas.

"The show highlights the cultural richness of a diverse society and what immigrant artists are bringing to the table, specifically artists of Asian descent who have essentially been overlooked in the United States and Latin American art history," Lerman-Tan said in a recent video call.
The exhibition's scope is geographically and chronologically far-reaching. Artworks from the post-World War II era to the present encompass a wide variety of media and a fascinating mix of local and international artistic movements. Despite its broad lens, No Ocean Between Us doesn't attempt to generalize or simplify this crucially under-represented group of artists. Instead, the show offers a panoramic view of their multifaceted diasporic experiences.
Not all of the panorama is positive. Many of the artists are descended from immigrants who came to Latin America and the Caribbean to work grueling jobs in mining, textile manufacturing, and on plantations. They faced discrimination, displacement, and in some former European colonies, indentured labor. The exhibition's bilingual Spanish and English didactic texts highlight how these hardships ultimately informed the artists' perspectives and practices.

See for instance Wifredo Lam (1902-1982), the exhibition's most acclaimed artist. Lam was born to an Afro-Cuban mother and a Chinese father who worked, like many mid-19th century Chinese immigrants, on a sugar plantation. At age 16, Lam moved to Spain and later to France, where he famously befriended Picasso, Bretón, and others. The artist returned to Cuba in 1941 to escape the Nazi advance, and dedicated the rest of his career to synthesizing his many influences.
"Lam exemplifies both working across the European avant-garde movements, but also being invested in legacies of enslavement, labor, and cultural identity as a mixed-race artist in Cuba," Lerman-Tan explained. The featureless face of the young woman in his 1982 lithograph Retrato seems to suggest Black beauty as a universal truth. In a 1980 interview, Lam declared, "My painting is an act of decolonization," and this piece recalls the artist's collaboration with Négritude, an international cultural movement elevating Afro-diasporic Blackness.
Another featured artist, Mohammed Pharouk Alladin (1919-1980) was born in Trinidad and Tobago to an Indo-Trinidadian Muslim family. "It's important to demonstrate the diversity of the Latin American experience and move away from what popular culture considers to be Latinidad," Abramovich Sánchez emphasized. Alladin was a good example of that: he was fluent in Hindu, Urdu, and Arabic, along with Spanish and English. After studying in the United Kingdom and New York City, he returned to Trinidad, where he devoted his professional life to public service. Alladin worked as a teacher, and later in his country's Ministry of Education and Culture, and wrote about Trinidad's local customs. His 1973 painting Las Palmas (The Palms) rejects easy stereotypes. In it, Aladdin's densely woven, angular black lines convert scenic swaying palm fronds into a sharp, layered mesh. The piece presents a decidedly more ambivalent view of idyllic island life.
Another painter, Soeki Irodikromo (1945-2020), was born to Javanese parents in Suriname, where people of Asian descent make up 42% of the population. Suriname was a Dutch colony until 1975, and Irodikromo studied in The Netherlands in the 1960s. Later, he traveled to Indonesia to learn batik techniques. His
Untitled
(1986) depicts the multi-headed Hindu demon Ravana, who appears in Javanese relief carvings. Irodikromo's vibrant colors, vigorous brushstrokes, and far-reaching subject matter seem to reflect Suriname's rich cultural hybridity.
Merging influences is the foundation of Tomie Ohtake's (1913-2015) sublime works. In her 1968 oil painting Untitled, two violet rectangles curve towards each other, gently touch, and then diverge again. The flowing forms are emblematic of Ohtake's minimalistic, harmonious style. They also recall the two sites of Ohtake's life story: Japan and Brazil, where there are over 1.5 million people of Japanese descent today.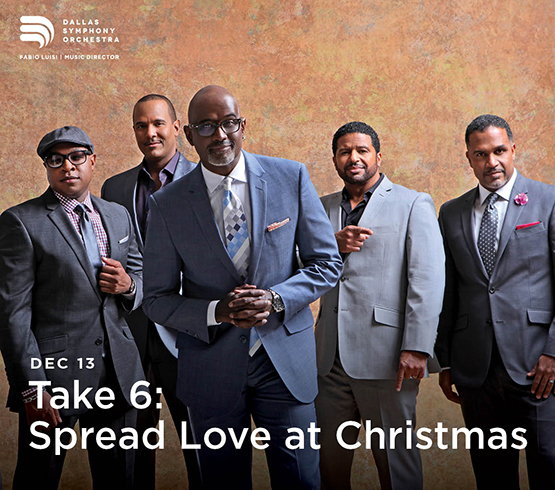 Kyoto-born Ohtake was visiting her brother in São Paulo when the Sino-Japanese War broke out, so she stayed. She began making art about a decade later, and joined the Seibi-Kai art collective in 1953. Ohtake's calligraphic art works are inspired by the condensed beauty of haiku. Her bold colors and gestural marks relate not only to a number of other Japanese Brazilian artists working at the time, but to larger currents in abstract expressionism.
These are just four extraordinary artists from an exhibition that offers many opportunities for discovery. "I hope that visitors come away with a renewed sense of the contribution that these artists of Asian descent have made, and also of the rich cultural fabric that exists in Latin America and the Caribbean," Lerman-Tam said. By shining a spotlight on these important but often overlooked artists, the show also illuminates an essential part of Latin American and Caribbean history.
—LAUREN MOYA FORD