ROCO is everywhere. In its 18th season, this industry-changing chamber orchestra from Houston has reached well beyond the walls of the traditional concert space, laying down a vibrant and diverse soundtrack for an entire city.

Since the 2020 launch of its innovative collaboration with Buffalo Bayou Partnership, in which QR codes at specific landmarks along the trails were linked to music chosen from the ensemble's 16 years of live performance recordings, ROCO has sought to expand this free musical offering to every part of the city. "Access is our number one value," says Alecia Lawyer, Founder and Artistic Director of ROCO.
"What's interesting is every next iteration has been different," explains Lawyer. "The Houston Arboretum asked us to make a playlist for each of their five nature walks, delivered on their website and on their map." The Houston Public Library will be distributing bookmarks with a general QR code to the ROCO Listening Room. Texas Children's Hospital has QR access to ROCO's mood-based playlists. Memorial Park and Houston Botanic Garden will have a combination of playlists and site-specific pieces.
Lawyer is happiest about the QR code signage in the Precinct 2 (Adrian Garcia) parks. Fifty-one parks, some in Houston's most underserved neighborhoods, will have direct access to ROCO's diverse playlists. "We are delivering music composed by women and black composers, and it's not just one or two. We have over 30 pieces by composers of color. It's exciting that this could be people's first experience with any classical music ever, and it's not Mozart at all." It doesn't stop there. "There's no end to how we can manifest this in our city and frankly world-wide," exclaims Lawyer. "I want to slap something on the next thing Elon Musk puts into space!"

­­­
Before blasting off into space though, ROCO is set to launch Season 18 here at home, putting a forte on the word "grateful." The four main concerts consider what the ensemble is grateful for—family, fortune, friends, and future.
The opening concert on Sept. 23, 2022 at Miller Outdoor Theater, conducted by ROCO Artistic Partner Mei-Ann Chen, features Jose Longoria's University of Houston Pumas Mariachi Band in a performance of Mariachitlán, Mexican composer Juan Pablo Contreras' vibrant orchestral homage to the birthplace of mariachi. The concert will also include the beautiful Vietnamese folk ballad Beo dat may troi and a ROCO world premiere commission by black composer Michael Abels—a guitar concerto to be performed by Slovenian guitarist Mak Grgic. Beethoven's fateful 5th Symphony rounds out the program.
What better place to gather with family than Miller Outdoor Theater, which will be celebrating its 100th Anniversary next year. "I wanted the concert to be about Houston," reflects Lawyer. "Everything on the program shows Houston and the family that we are. We are grateful for that family."
Bulgarian-born conductor Delyana Lazarova will make her ROCO debut on November 12 in a concert that features two ROCO world premiere commissions, Judah Adashi's the sun begins to fade and William Bolcom's Dedication.
ROCO Composer-in-Residence Adam Schoenberg's 2006 work
Finding Rothko
, inspired by a group of paintings at MoMA by the singular American Abstract Expressionist, seems the perfect complement to Houston's iconic black-hued Rothkos. The four movements, titled "Orange," "Yellow," "Red," and "Wine," are linked by a three-chord motif the composer has labeled "Rothko's theme." Later in the season, ROCO will premiere Schoenberg's passion project, a companion piece to Copland's
Appalachian Spring
, at the Rothko Chapel.
Perhaps the most significant and poignant moment will come when the ensemble performs William Bolcom's Dedication, a piece the composer sketched for ROCO, but orchestrated by his student Edmund Cionek. Bolcom, one of the most influential and beloved American composers of his generation, is not composing very much, if at all, any more. From art songs to opera, ragtime to the avant-garde, the breadth of Bolcom's oeuvre is immense. "We are so fortunate to have been able to commission perhaps one of the last works by Bolcom," says Lawyer.
ROCO has announced long-time Concertmaster Scott St. John as its second Artistic Partner. He will be leading the orchestra for the Conductorless concert on February 18, 2023. As part of New Music USA's Amplifying Voices initiative, which facilitates co-commissions by BIPOC composers, ROCO will premiere Brian Nabors' Upon Daybreak, a work inspired by Maya Angelou's poem "A Brave, Starting Truth." Nabors' piece imagines a world "without hatred and malice," an utopian sound world that "engulfs the listener with abundant joy."
Scott St. John will solo in Samuel Coleridge-Taylor's beautiful setting of the well-known spiritual "Keep Me from Sinking Down," for violin and orchestra. ROCO strings will shine in Dvorak's Serenade for Strings and ROCO winds will star in Joachim Raff's Sinfonietta.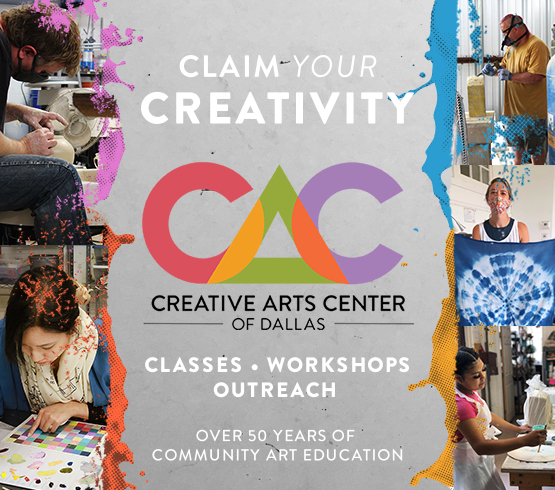 The final mainstage concert of the season (April 29, 2023) looks to the future. A side-by-side performance with the Houston Youth Symphony (HYS) will open the concert. This new partnership with HYS goes beyond one concert. Young musicians will receive chamber music coachings throughout the year, and have the opportunity to connect with audiences at concert events through ROCO Rushers.
The concert will feature the world premiere of Anthony DiLorenzo's commissioned work, based on Lois Stark's visionary book The Telling Image: Shapes of Changing Times. "Lois Stark is a brilliant mind," says Lawyer. "When I talk to her I see a vast universe in her eyes." In the book, Stark argues that the shapes a society imposes upon its environment are indicative of the way it views the world. Stark crystallizes our collective history and future into shapes—web, ladder, helix, network, torus, reflecting on our search for pattern and meaning.
Works by two women composers, Vivian Fung and Louise Farrenc, completes the program. Dallas native Michelle Merrill, having most recently served as Associate Conductor of the Detroit Symphony Orchestra, conducts. "We have all women conductors this season, again," muses Lawyer. "It just happened that way. We have 8 women now on our team. The future is female."
With a slew of ROCO Connections and Unchambered concerts in various Houston locations, Asia Society, Rothko Chapel, Rienzi, Heritage Society, MFAH, St. Arnold's Brewery, MATCH and more, ROCO continues to have a strong presence in its hometown. But its reach is truly global. Live-streaming since 2013, long before the pandemic forced every performing arts organization to do so, ROCO is heard around the world. "We've had a quarter of a million views of our concerts just over the COVID pandemic," says Lawyer. "And we've been streamed in every continent except Antarctica."
—SHERRY CHENG