The 2022-23 season is a bit of a homecoming for Bruce Wood Dance. The celebrated contemporary company was founded in Fort Worth in 2010, and this year returned to its late namesake's hometown for the season opener in September. The remainder of its 13th season embraces a broader scope of Dallas-Fort Worth, with an eye toward touring and further growth.

"We're expanding in multiple directions," says artistic director Joy Bollinger. She is referring to the appointment of Elizabeth Van Vleck as associate artistic director, who brings to her new position a lifetime of experience as a performer, teaching artist, choreographer,
répétiteur
, administrator, and fundraiser. Van Vleck will also oversee the company's national touring program, strengthen connections and partnerships across the country, and expand community impact initiatives including masterclasses, workshops, and educational engagement programs.
"Elizabeth's passion for dance, vast experience, and strong reputation in the dance world makes her the perfect person to help take Bruce Wood Dance to the next level and inspire new audiences around the globe," says BWD executive director Gayle Halperin.
But while Bruce Wood Dance is making moves for the future, it is also delivering a season of exciting new works and cherished favorites. Most imminent is Awake, Nov. 18-19, 2022, at Moody Performance Hall. It speaks to being aware, being present, and coming together to heal with renewed passion, and includes the Dallas premiere of Lar Lubovitch's Dvořák Serenade.

­­­
"The dance is bright and beautiful and warm and sweeping," says Bollinger. "It has that gorgeous Lubovitch flair of looking effortless while also having a strong impact with its musicality and use of space and line."
Also in the program are two revivals: Garrett Smith's Forbidden Paths and Bruce Wood's Our Last Lost Chance. First commissioned and premiered in 2019, Forbidden Paths found its catalyst in the restriction of dancing in Iran, and specifically a group of children who received 91 lashes for making a dance video. "It's a really poignant work, and a tremendous stance on unity, freedom, and tenderness, finding compassion even while looking at an issue that's sad and horrific," says Bollinger.
Wood created Our Last Lost Chance in 2011, after closing BWD in Fort Worth and reopening it in Dallas, and Bollinger calls it a quartet about longing for the comfort and caress of touch. The program also includes the commissioned dance film Promise Me You'll Sing My Song, which features choreography by Adam W. McKinney, music by singer-songwriter Najeeb Sabour, performance by BWD dancer Matthew Roberts, and filmmaking by The Digibees. The film is an homage to Reuben Johnson, an innocent man who was lynched on Dec. 27, 1874, in Mountain Creek, Texas. The film was made at Mountain Creek Lake in Grand Prairie, near the site of the lynching. "There's the healing quality of redefining a space where trauma occurred—truthfully sharing what happened and then letting the dancing and music stir our hearts toward change," says Bollinger. "All in all, it will be quite a concert."
On a lighter note, BWD is co-producing the Dallas Spring Arts Festival on April 8, 2023, with The Dallas Conservatory, to kick off Dallas Arts Month. This free, family-friendly festival at Klyde Warren Park features a diverse range of music and dance for all to enjoy.
A Spring Concerto
, featuring repertoire from Lar Lubovitch, is the company's gala event on April 29, 2023, at Moody Performance Hall. "Lar's work is so special to us because Bruce danced with him, and his movement quality and style had an impact on how Bruce created. He helped shape Bruce into the choreographer he was," says Bollinger. The return of
Elemental Brubeck
, a jazzy crowd-pleaser from 2021, and
Concerto 622
, in which Wood performed a male solo when he was dancing for Lubovitch, bring the program full circle. "These are such a good aesthetic fit for our dancers," Bollinger notes, "and as the audience you get to let the movement and music move you, with the pure joy of putting steps to sound."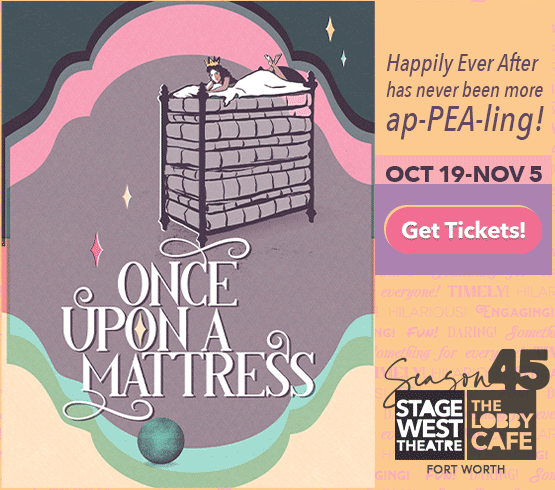 Closing out the season is
Grace
, with three performances at Moody Performance Hall, June 9-11, 2023. This includes two world premieres, one by award-winning artist Ben Needham-Wood and one by Bollinger herself, which she mysteriously hints is still a work in progress. The artistic director for Boulder Ballet, Needham-Wood last performed with the company in 2013. He recently collaborated on a dance film titled
Blue
, which explores the neuroscience behind dance and how movement affects our mind. He will be spearheading a series of outreach and community partnerships while in Dallas, working with students and leading conversations. "It's a unique opportunity and a beautiful way to remind people of the work we do in that area," says Bollinger. "Bruce had a way of touching on the human and humane, presenting dancers as people onstage. This is a tie-in to the heart of the company and our mission, about how dance heals people."
Grace ends with Wood's "fun and flirty" Rhapsody in Blue, which features gorgeous duets as well as rousing ensemble moments. It all ends with confetti falling and dancers fluttering around—the perfect exciting finale for a season designed to reconnect with and celebrate its audience.
—LINDSEY WILSON