For many years, the Amon Carter Museum of American Art in Fort Worth has been in possession of what senior curator of photographs John Rohrbach calls "extensive holdings" of historical photographs documenting Native American cultures, from the 1840s through the mid-20th century—"more than 6,000 photographs, all told."

And yet all of those images were made by people outside the culture they were documenting, i.e. European-Americans with very pointed perspectives. "In this day and age, what do we do with this collection?" asks Rohrbach. "What's our responsibility for showing it, interpreting it, and growing beyond it?"
The answer is Speaking With Light: Contemporary Indigenous Photography, on display at the Amon Carter through Jan. 22, 2023. The exhibition highlights the dynamic ways in which Indigenous artists have leveraged their lenses over the past three decades to reclaim representation and affirm their existence, perspectives, and trauma. The exhibition, organized by the Carter, is one of the first major museum surveys to explore this important transition, featuring works by more than 30 Indigenous artists. Through approximately 70 photographs, videos, three-dimensional works, and digital activations, the exhibition forges a mosaic investigation into identity, resistance, and belonging.

­­­
Rohrbach co-curated the exhibition with Will Wilson, a Diné photographer and trans-customary artist who spent his formative years living on the Navajo Nation. Together, they have given voice to artists from the 574 federally-recognized tribes, and even more that are only recognized at the state level or are currently seeking recognition. "In the last census, more than 60,000 people self-identified as Native American in Dallas-Fort Worth, from over 200 different nations," says Rohrbach. "Many of us tend to live with the stereotype that Indigenous people in the U.S. are all assimilated, that their culture disappeared in the 19
th
century. But hundreds and hundreds of cultures are still very much alive, resilient and living, and we are working to decolonize the photographic practice and have people document their own cultures and lives instead of an outsider."
The exhibition begins with a prologue called "State to State," which shows historical portraits of Indigenous people negotiating with presidents during the latter 19th century. It's brought to the present with one of Wilson's own "Talking TinTypes" of Enoch Kelly Haney, an American politician and internationally recognized Seminole/Muscogee artist from Oklahoma who served as principal chief of the Seminole Nation of Oklahoma from 2005-2009, and previously served as a member of both houses of the Oklahoma Legislature. Haney passed away in April, but Wilson's blending of historical photography process and modern technology means you can hear Haney speak simply by downloading a dedicated app.
"I'm acknowledging the trope of the 'vanishing Indian,' a notion that these people only existed in a bygone era," says Wilson. "By playing with that and disrupting it with tech, I can bring this person to life and hopefully set the stage for the rest of the exhibition."
Visitors next enter into "Survivance," a term coined in 1999 by Indigenous scholar Gerald Vizenor that's shorthand for "survival" and "resilience." Many images in this section are directed not only to their own cultures but also to Euro-American cultures. For example, one piece flips the pop culture pairing of Tonto and the Lone Ranger, giving Tonto control over the script instead of being a silent presence.
The next section, "Nation," is about connection to community and the responsibility that brings. "This part asks, 'what is home?' What are the challenges of our communities, from isolation to demonstrations to Missing and Murdered Indigenous Women?" says Rohrbach. "None of the works are suggesting they have answers, but they instead are trying to poignantly cope with these issues."
The final part is named "Indigenous Visualities," as a nod to the many different nations that are represented instead of one singular voice. This section, Rohrbach notes, is not directed to the Euro-American audience but instead within the Native American community, encouraging conversations about connection to the land and embracing myth and legend. It ends with a link to www.indigenousphotograph.com to show that Indigenous people are exploring their viewpoint all over the world, and not just in the United States or North America.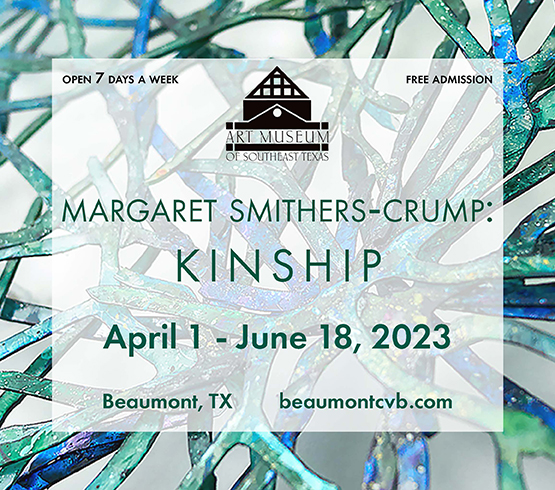 "There's finally a spotlight being put on this really important topic of work," says Wilson, "putting this experience into context and reframing it, rethinking about what it means to be an Indigenous American and sharing that through photography."
Wilson indicates that this exhibition will tour following its dates in Fort Worth, and hopes that it will grow to be an important resource for future scholars and other photographers—and the general public, as well.
"Wherever you are in the United States, you're on Indigenous land," Wilson says. "These perspectives, in particular, should be known and privileged—we were here first and continue to be here."
—LINDSEY WILSON