Yenifer Gavina, Maria del Plar Ganina (1994-2014).
Oil on Canvas. Courtesy the artist.
---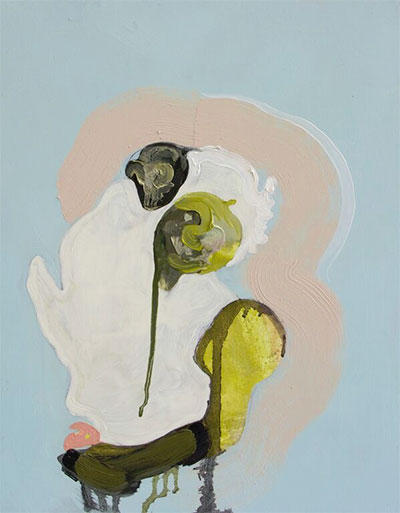 Emerging Artists in San Antonio
Editor's Note: This is part one of a two-part series profiling emerging artists in San Antonio.
At the core of every healthy art scene there is one element that is often overlooked. We can have more galleries, better alternative spaces, bigger museums or more collectors, but the true catalyst of a vibrant art scene is this: good artists. In that respect, the future of San Antonio is looking brighter than ever thanks to a strong MFA program at UT San Antonio, the first independent art college in Texas (Southwest School of Art), several Bachelor and Associate programs in Fine Art, and an increasing number of art programs for youth. Here are just a few of San Antonio's promising young artists whose talent and hard work will build the future of the local art scene.
Brittany Ham
Brittany Ham always knew she wanted to be an artist. "It's always been inspiring to know that I can visually react to the world and events that take place around me," she says. A San Antonio native, Brittany received a BFA in Painting from Texas State University before moving back to San Antonio to pursue her MFA in Painting from UTSA. "The art community in San Antonio is incredibly welcoming and supportive, so it seemed like a great place to find myself creatively," she explains.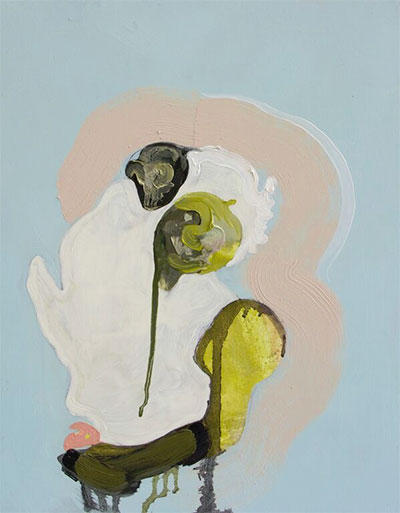 Her work is starting to be recognized not only by the University but also by curators and gallerists throughout the state. Last year, her work was published in the MFA Annual Edition of the painting publication New American Paintings. In June, her work was featured in the exhibition 10 Whispers at ANARTE Gallery and this fall she will participate in Expectations and Accessibility at BLUEorange Gallery in Houston. She will also start working on her graduate thesis show at UTSA's Terminal 136 Gallery scheduled for May 2016.
"I'm really interested in the idea of the dysfunctional in the mundane. I find myself conceptually inspired by the strangeness that takes place in very normal relationships and events," says Brittany. Her paintings offer intriguing subject matter and compositions that are rich in texture, context, and color. "In my work, I synthesize aspects of different styles into paintings that play with the boundaries of grotesque and ordinary, as well as controlled and uncontrolled," she adds.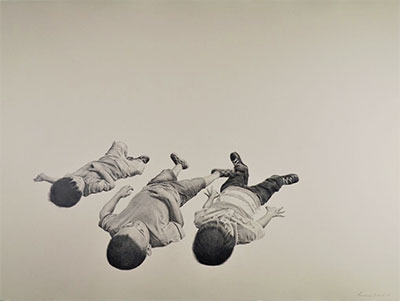 Fernando Andrade
Fernando Andrade obtained an Associate degree in Graphic Design in 2008 from San Antonio College and has been working as a Graphic Designer since. He is originally from Acuña, Coahuila but moved to San Antonio several years ago. "San Antonio has a very unique culture that makes it a comfortable living environment and, most importantly, it feels like home," he says.
In recent years, his passion and hunger to learn more about the arts drove him to enroll in community classes at the Southwest School of Art. As he explains, "I'm interested in gaining valuable knowledge from other working artists, learning about art history and different art making processes." His dedication has paid off. In 2014, he had a solo exhibit at San Antonio's Blue Star Contemporary Art Museum and was named as one of the "Artists to Watch in 2014" by the San Antonio Express-News. This year, he was awarded the Linda Pace Foundation Award for Contemporary Arts by the San Antonio Artist Foundation.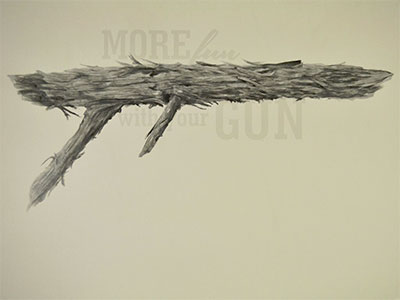 His drawing series Tierra y Libertad, which he showed at Blue Star Contemporary last year, portrays children playing traditional Mexican games on a blank background, scenes that when removed from context produce violent and haunting associations. With a quiet and delicate aesthetic, Fernando uses symbols to evoke difficult subjects. He is currently working on the series God Bless America which is an observation on gun culture in the U.S. "I keep my drawing mediums very basic, pencil and paper, as well as a drawing technique using line and graphite washes to create the figures and objects," he says. "I do so in hopes of creating a conversation between the artist's hand, medium, and theme, and the viewer."
Fernando is currently participating in the Artist Lab incubator program at the Guadalupe Cultural Arts Center, where he will have his next solo show in December 2015. "My biggest dream would be to never let my art be limited to a confined idea or space," Fernando says. "I want my art to roam freely, evolving through time and influences."
Yenifer Gavina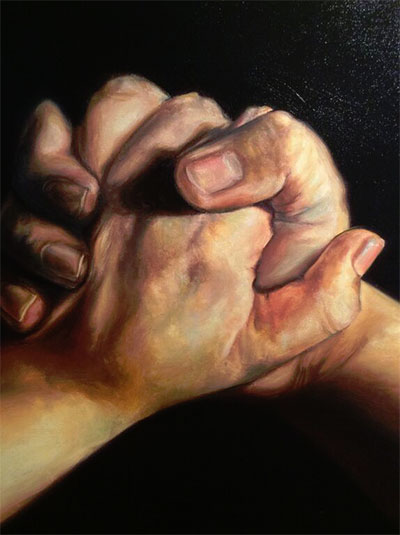 When Yenifer Gavina was 17 years old, Alex Rubio, Artist-in-Residence and Mentor at Blue Star Contemporary Art Museum's MOSAIC After-School Program recognized her talent and recruited her from the art department in Luther Burbank High School to join the program. "MOSAIC encouraged me to experiment with new media that would have otherwise not been available to me in school. I started oil painting and began developing the concepts for my work," said Yenifer.
In her paintings, Yenifer uses intimate compositions, dramatic light, expressive poses and a beautiful painting technique to create simple and unadorned scenes that speak volumes. Her work becomes a meditative process in which she analyzes issues of interest, emotions or situations. The sensibility and honesty of her work trigger a feeling of familiarity and empathy.
Through the MOSAIC program Yenifer has had the opportunity to exhibit her work, participate in several collaborative public murals throughout San Antonio and begin to build a body of work. She recently received a full scholarship for the BFA program at the Southwest School of Art where she starts classes in the fall.
—HAYDEÉ MUÑOZ DE LA ROCHA