Houston's ROCO chamber orchestra has introduced so many new works, and featured so many composers and performers from diverse backgrounds, that its founder sees no point in reciting the numbers. "That doesn't mean anything any more," Alecia Lawyer says.

Even though ROCO's 2023-24 season will increase the tallies, she focuses on a larger meaning. "It's more about redefining the canon, as a lot of people are doing. Normalizing diversity is actually a big piece of it," Lawyer says. She thinks the key is authenticity. "If you're in relationships with authentic voices, you're going to have authentically diverse art," she adds.
The obvious litmus tests may not apply. Can a man write an authentic piece devoted to Iranian women's uprising against restrictions? Maybe so, in the case of Richard Danielpour, ROCO's composer in residence this season. Danielpour's parents grew up in Iran, and his mother—Mehri Danielpour, a sculptor—has evoked the women's struggle in her works. As he and ROCO discussed their collaboration, Lawyer recalls, Danielpour told her that the protests were weighing on his mind.
"He said, 'My mom's Iranian. I would love to write something about that.' I said, 'You know, half of ROCO are women. Why don't you write a piece for the women in ROCO?' He's like, 'I can't fit this in. There's no way. I just can't do it.'  Then he called me maybe three days later and said, 'I absolutely have to do this for my mom.'"

Danielpour's mother has created a series of sculptures in which "women are literally breaking through their veils. It's very powerful," ROCO marketing director Greta Rimpo says. "He sent me a photo (of one sculpture) and said, 'I have this in my home. I have it in front of me as I'm writing, for inspiration.'" The result, Danielpour's
Breaking the Veil,
will premiere in a program devoted to women's rights (Oct. 20).
Grammy winner Danielpour has worked in genres ranging from solo-piano vignette to opera: Nobel Laureate Toni Morrison crafted the libretto for his Margaret Garner, an opera drawing on the real-life story that inspired Morrison's novel Beloved. While lyricism and richness at times link Danielpour's music to tradition, his works draw on topics as contemporary as the Iran protests, the COVID-19 pandemic and baseball. (When Danielpour was a youngster, he served as a bat boy for the Atlanta Braves.)
Time-honored material also attracts him, and Dante's Divine Comedy spawned an orchestral triptych—one movement of which premiered in Italy—that ROCO will introduce in toto. "He said he had been wanting to find an orchestra that could do the other two (movements)," Lawyers recalls. "I said, 'Hands down, let's do that.'" The group will present Dante's cosmic voyage in installments across the season (the Inferno movement Nov. 11, Purgatory on Feb. 24 and Paradise on April 27). On a cozier scale, a ROCO string quartet will perform Danielpour's Quartet No. 6, subtitled Addio (April 19).
Naturally, the spotlight will land on many other living-and-breathing composers. Anthony di Lorenzo, whose
Jabberwocky
took ROCO into the world of Lewis Carroll in 2015, will help open the season with the premiere of his
Techtonal
(Sept. 29-30). It's based on Lois Stark's
The Telling Image
, "a book that's incredibly heady, telling the story of the world through shape—how design moves us forward," Lawyer says. Animation by artist and composer Cynthia Lee Wong will help fill in the picture.
More world-premiere works include a fanfare by Brazilian-American Clarice Assad (Nov. 11); Colors of Life's Garden by Korean-American Nicky Sohn, inspired by the magnolias on the grounds of Rienzi; and A Woman Without Apology by violinist-composer Conni Ellisor (April 27). Ellisor's piece, Lawyer says, evokes "her journey of learning to live with who she is, versus trying to please other people."
Dallas composer Quinn Mason has expanded his ballet 19th Amendment, originally for instrumental trio, for a larger group (Oct. 20). Mason's goal for the work, he says in his program note, is "not only to depict the struggle of obtaining the right to vote, but contemplate on the effect that (the) passing of the 19th Amendment has had on our current generation." Houston Contemporary Dance Company will join in, but with a twist: While ROCO and the audience occupy the Asia Society Texas Center's spacious second-floor gallery, the dancers will perform on the patio beyond the glass wall—symbolizing women "on the outside looking in," Lawyer says.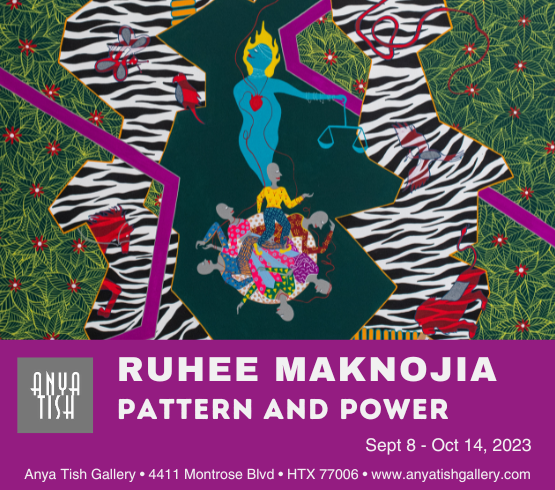 Works that are newish rather than brand-new will add still more flavor. Missy Mazzoli's
Sinfonia (For Orbiting Spheres
), according to her program note, is "a piece that churns and roils, that inches close to the listener only to leap away at breakneck speed" (Nov. 11). In Jessica Meyer's
Go Big or Go Home
, a rock band suddenly interrupts the orchestra  (Feb. 24). Bulgarian-British composer Dobrinka Tabakova takes the opening of a Franz Schubert violin piece as the jumping-off point of her
Fantasy Homage to Schubert
(also Feb. 24).
Speaking of composers of the past: Having been among the vanguard in rediscovering long-neglected female composers such as Louise Farrenc, ROCO will feature two more from a fresh wave. The orchestra will play the Symphony No. 2 by Elfrida Andrée, who in 1867 began a six-decade stint as organist of Sweden's Gothenburg Cathedral (Feb. 24). The ROCO string quartet will spotlight Maddalena Laura Sirmen, a double-threat violin virtuoso and composer in 18th-century Italy (April 19).
A few of classical music's traditional big names will also pop up, beginning with Rimsky-Korsakov's Scheherazade (Sept. 29-30) Why play so conventional and familiar a work?
"It's just time," Lawyer says. "I've wanted to play it. I love it." The sonic showpiece's violin solos will showcase ROCO's concertmaster, Scott St. John—and "his joy and his abilities," she adds. "I've never seen somebody have such ease at the (violin's) fingerboard—so easy and so powerful."

The season's only conductor new to the group, Johannes Debus—music director of the Canadian Opera Company—will lead the 15-year-old Mendelssohn's Symphony No. 1. Houston Contemporary Dance Company will rejoin ROCO in the chamber version of Aaron Copland's
Appalachian Spring
, performing new choreography by artistic director Marlana Doyle (Feb. 10).
ROCO cellist Alexis Gerlach spearheads a chamber concert that will put a Brahms sextet alongside works by today's Kevin Puts and Jessie Montgomery (March 2). ROCO takes pride in "the agency we give musicians," Lawyer says, and further chamber concerts will enlist the group's members as ringleaders.
Violinist Eva Burmeister will pair music with visual art on display at the Museum of Fine Arts, Houston (Oct. 12). Another violinist, Rachel Jordan, will bring works by Florence Price and others to Third Ward's renovated Eldorado Ballroom—where Jordan's father, New Orleans jazz musician Kidd Jordan, performed in the club's heyday (Nov 4).

That location is a reminder that ROCO's diversity embraces venues and neighborhoods as well as music, Lawyer says. She thinks back to when news of the Eldorado Ballroom's fixup first went around.
"Somebody texted me as soon as the press release came out and said, 'I bet you're going to play there,'" Lawyer recalls. "I said, "Yep. November the Fourth.'"
—STEVEN BROWN