The Greek artist Chryssa was an influential force on the New York art scene from the late 1950s to the early 1970s, but since that time, she has become deeply under-recognized, despite having created innovative work in light sculpture. There is no easy answer as to why Chryssa disappeared from history despite numerous exhibitions of her work at major museums and galleries across the U.S. and Europe.

"Chryssa was a leader within avant-garde circles while she lived in New York, and she was an influence on Warhol and other artists at the time," said Michelle White, senior curator at the
Menil Collection
. "As to why she fell out of history, her story is not unique. Her work became highly associated with Light Art, which was wildly popular at the time but fell out of favor in the late 1970s. And she was one of the first artists to use neon as an artistic medium, which is incredibly fragile."
Although many museums collected Chryssa's neon work, it did not necessarily receive proper care. Consequently, Chryssa & New York, on display at the Menil Collection through March 10, 2024, took seven years to bring to fruition. "This was a challenging show because of the neon conservation," White said. "It takes time and deep financial resources to conserve neon."
Chryssa is best known for her use of found commercial materials such as discarded neon and metal letters and newspaper printing plates. The centerpiece of the exhibition is The Gates to Times Square, an impressive metal, neon, and plexiglass sculpture that took two years to complete.

"We had to have that piece," said Megan Holly Witko, external curator at the Dia Foundation, who co-curated the show with White. After decades of storage in the Buffalo AKG Art Museum, however, the work required extensive restoration. "With neon, the more it's turned on, the more it's displayed, the better condition it tends to remain," Witko said. Other major neon pieces are included in the extensive show, as well as large-scale text-based paintings and sculptural works influenced by ancient Mediterranean art.
Chryssa was born in 1933 in Athens and grew up amid the Nazi occupation of Greece in the early 1940s. She has cited messages scrawled on public walls by members of the resistance as an early lesson in the power of letters and symbols. Early on, Chryssa understood the power of identity and, at some point, began using only her first name.
Chryssa met the artist Jean Varda in Greece in 1954 and traveled to Paris to meet him that fall. While there, she studied art and met influential artists such as André Breton, Max Ernst, and Giacometti. Her interest in the United States began there after seeing work by American artists in the museums. She married Varda the next year in Paris and traveled to New York by boat, where she was dazzled by Times Square on her first night in the city. Later she would recall that it took her several years to figure out "how to recreate and transcend" that initial encounter.
After a brief time in New York, Chryssa moved to San Francisco, where her husband was teaching art. During this period, she began working on the Projections series, which she describes as "activated by natural light." The projections are large wall reliefs in which white or metallic pegs protrude from the surface to form abstract shapes or letters.
The marriage to Varda did not last, and in 1958, Chryssa declared herself a "free woman." She returned to New York and focused on exploring and developing the Cycladic Books, as well as making work from newspaper printing plates. Around this time, John and Dominique de Menil saw the connection between her Cycladic Books and their collection of ancient sculptures from the Cycladic islands and promoted her work. The books were made by pouring plaster into cardboard boxes, and the resulting tablets reflected the seams and ridges of the boxes. Chryssa later replicated them in marble and terracotta.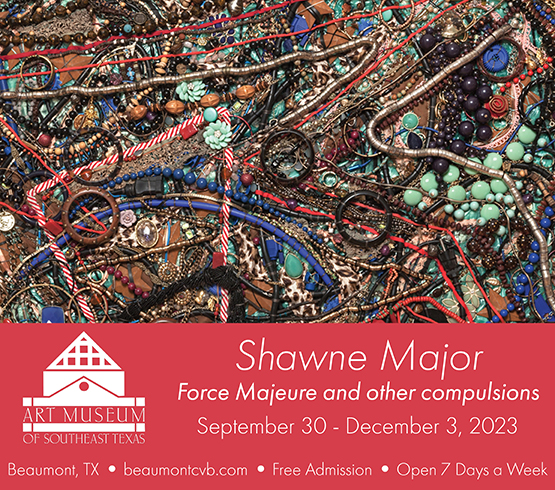 From the mid-1950s on, Chryssa was a seminal force in the use of commercial and cultural imagery as the basis of her work, anticipating many of the basic principles of American Pop art in the early 1960s. She also predicted elements of minimalism with her
Tablets
and
Projections
. Using elements from her surroundings, she decontextualized and transformed them, giving them new meaning and aesthetic realities. The letter form "A" was no longer a letter of the alphabet—it became a confluence of lines and shapes. Neon letters were no longer signage, as Chryssa stripped away their context and created a new one. Newspaper ads were removed from their original purpose and presented as graphic studies.
In the mid-1970s, Chryssa began struggling with mental health issues, including paranoia, although she continued to be active throughout the 1980s. By 1992, she was spending more time in Athens than in New York. Around 2000, she left New York permanently due to deteriorating vision and other health problems. In 2013, she passed away in Athens at the age of 79.
Chryssa & New York is the first exhibition of the artist's work in 50 years. Paired with an extensive scholarly catalogue, the curators hope to reestablish Chryssa's place in the history of contemporary art.
—DONNA TENNANT