When Jesse Amado goes into the studio, he is open to whatever concept may present itself. As an idea begins to germinate, he begins searching for the medium that best expresses that idea. "I am always experimenting," he said. "The concept comes first, and then I look for the materials that will carry that meaning."

According to Amado, his work is grounded in his observations regarding art, culture, and beauty, and his creative practice reflects the Freudian view of the creative act—a process whereby unconscious motivations and hidden meanings are explored.
Amado has been a full-time artist since retiring from the San Antonio Fire Department 21 years ago, a job that allowed him blocks of time to work in the studio. "It gave me the time to have a career as an artist," he said.
Amado feels he came to art rather late in life after considering careers in architecture and writing. Born in 1952, he joined the U.S. Navy after graduating from high school and was assigned to a base in Newport, New Jersey. With a fellow ensign from Brooklyn, he often went into New York, exploring the city and visiting its museums. Amado recalls seeing pieces by Andy Warhol, whose work continues to influence him.

After leaving the Navy, he remained in New York working various jobs. He subsequently returned to San Antonio and studied at San Antonio Community College (SAC), where he met Mel Casas, a long-time resident of San Antonio and art professor at SAC for nearly 30 years. As an early Latino pop artist, Casas created politically based work and became part of the artist collective
Con Safo
, whose members first referred to their work as Chicano art. "Mel Casas was a great artist," Amado said. "When my work was included in a student show, he became a collector of my work and a patron."
A major breakthrough in the artist's career came in 1995 when he was selected for the International Artist-in-Residence Program at the newly opened Artpace. Each year, a guest curator invites nine artists to live and work at Artpace in three four-month cycles. Each cycle includes a Texas artist, an artist from across the country, and an international artist. The residency provides a place to live, a studio, living expenses, a grant to purchase materials, and even travel reimbursements.
At the end of the residency, Amado had an exhibition of sculptures and wall pieces entitled "White Floating" with the theme of washing and cleansing. One of the main components was soap, which he chose for its tactile quality and its ability to wash away dirt and grime. In a 1995 interview with late Texas Christian University professor Frances Colpitt regarding the show, he said, "I was wanting to change my work, to reevaluate it, to see what was wrong with it and what was strong with it. I thought the perfect metaphor for that would be to wash away everything that had ever accumulated in my work."
Following that, Amado moved into a large stone house in downtown San Antonio. Fellow artist Franco Mondini-Ruiz bought a botanica next door and rented the apartment on the second floor to artist Chuck Ramirez. "The three of us started having parties and soirees all the time, and the international artists from Artpace would hang out with us," said Amado. "It was really something. From about 1995 to 2000 was really a golden age of contemporary art in San Antonio."
Amado moved back to New York in the mid-2000s and traveled back and forth before returning to his hometown permanently in 2014. "That was about the time the San Antonio art scene was being rejuvenated," he said.
The artist is currently in the process of completing a major commission for University Health in San Antonio, using felt to create a series of brightly colored circular wall pieces. He first became interested in felt in 1990 while, as artist-in-residence at the Fabric Workshop and Museum in Philadelphia, he had to select a fabric to work with. "I chose felt," he said. "Did you know that felt is the earliest fabric ever created?"
At the time, only black, white, and gray felt were commonly available, but for this project, Amado located a source that offered virgin wool felt in 30 colors. Each wall piece is 35.5 inches in diameter and consists of semi-circles and quarter-circles joined together and overlaid with ovals and dots. Amado arranges these simple geometric forms in various colors to play with spatial relationships. "When I put them on the wall, they become an object. You become saturated with them." The colors he uses include red, yellow, orange, blue, green, magenta, purple, pink, and gold, as well as black and white. Color has always been a fundamental component of his visual language.
In Supportive of Everything #1, Amado uses just three colors—bright green, bright pink, and gold. A semi-circle of gold is placed on a circle of green, which in turn is layered onto semi-circles of pink and green. The result is a successful study in harmony and contrast.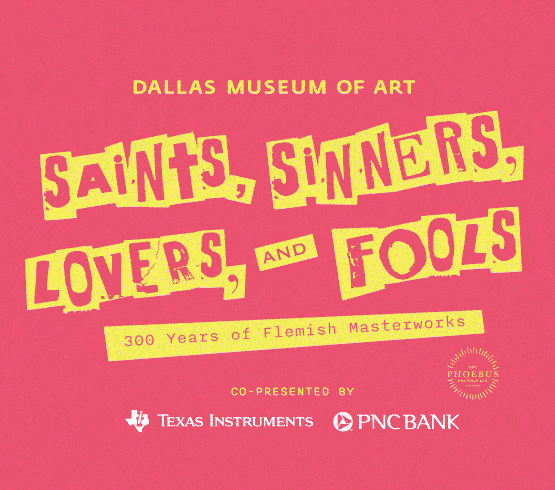 Later pieces in the series are more complex in the variety of colors and shapes. For
Supportive of Everything #5
, Amado chose light and dark blue, deep purple, red, yellow, orange, pink, white, and black to layer circles, ovals, and dots to create a formalist design that plays with scale and suggests interlocking gears and other components in a mechanical device.
In an article by Dr. Ricardo Romo titled "A Latino Conceptual Artist" (La Prensa Texas, Jan. 21, 2022), Amado said that the geometric circles and ovals that frequently appear in his work refer to and comment on the pills that people consume, particularly addictive drugs such as opioids.
Amado has been significantly influenced by German artist Joseph Beuys (1921-1986) and the Fluxus movement. They believed that the artist should create art without preconceived notions regarding the end result and a crucial component of the work is the interaction of artist and audience. "I think about activating the viewer, whether I want to keep him still or make him move," Amado told Dr. Colpitt in 1995. "There has to be some kind of movement. There has to be some kind of outside force that I think the artwork needs to complete it. The activation is essentially important."

Amado has worked with a variety of mediums over the years, including paint, graphite, wood, rope, Plexiglas, brass, light, and even chicharron (fried pork rinds). Material construction plays an important role in his work, but the fundamental concept is always the transformation of those materials into something entirely different.
In his words, "Utilizing forms, images, materials, fashions, and media of human industries, I'm able to produce commentaries on the ambiguities of modern and contemporary culture and the investments that are ultimately made by society."
—DONNA TENNANT