---
IMAGE ABOVE:  Jeanne Moreau and Miles Davis in Louis Malle's  Elevator to the Gallows screening on June 7 at the MFAH as part of Jazz on Film. Photo Courtesy of Rialto Pictures.
---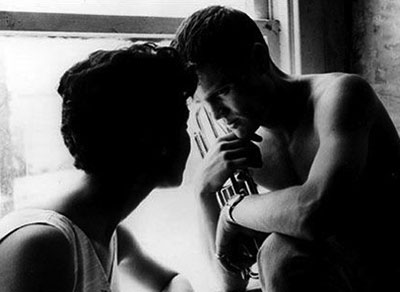 Music is its own language. It has its own rules and processes of breaking those rules. Its vocabulary evolved organically over centuries. In the last century, jazz changed the vocabulary of music in a profound way. Jazz could be considered one of the only uniquely American art forms. Due to the blackness of jazz, its history is a story of triumph and tragedy, forever intertwined with the struggle for equality in the face of a dominant white culture. Writing about jazz, we can brush up against it. We can read biographies and write, but I believe to encounter it more deeply, we must turn to film. We must hear and see to understand.
Now in its second year, Jazz on Film at the MFAH, a series curated by Peter Lucas, June 7-21, includes Elevator to the Gallows, Let's Get Lost,  A Man Called Adam, Jazz Animation from the Hubley Studio, Space is the Place and Sixties Jazz Films by Dick Fontaine.
Last year, we saw some wonderful films that had long been lost in obscurity. Only now is the amazing work of Shirley Clarke, who directed The Connection and Ornette: Made in America, being recognized and finding its way back into distribution.
As a musician, these films mean a lot to me. There were years when I would go online to check if Let's Get Lost was available on DVD, only to find out that it was only available on region 2 format. Some of the films shown last year, like Mingus and Straight No Chaser, were available on Youtube, presumably digitized copies of VHS tapes people had taken the time to upload. Bootleg DVD-R copies are available for sale in record stores throughout the nation.
Long before I had a chance to see any of these in a theater, I watched clips online over and over again. Mingus smoking his pipe with his rifle in his hand the night of his eviction. The almost dead Chet Baker groaning out "Almost Blue." These scenes are forever printed inside of my skull.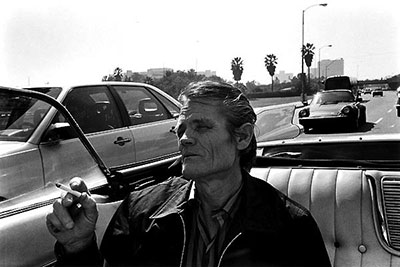 Chet Baker was beautiful. He had a beautiful voice and a beautiful face. He was a gifted trumpet player, a natural improvisor, right up there with Louis Armstrong. He was also an asshole. In Bruce Weber's Let's Get Lost, we encounter the young and the old Chet Baker and witness his heartbreaking and sometimes grotesque transformation. Weber catches up with Baker 30 years after his promising beginnings, one year before his death. Baker liked fast cars, hot women, and heroin. He lost his teeth, his good looks, and a lot of chances. As one of his ex-lovers says in the film, "You can't really rely on Chet. Once you know that, you're OK." He never could redeem himself. He goes out complaining about the crowd wondering where his methadone is. At times, I wondered if the star of the film was actually Baker's face and not Baker the person. The camera work is stunning, but it has a tendency to obsess over Baker's decay. Watching an old man nodding in and out trying to answer the question "do you find life boring?", I am a little bit nauseous. But maybe that is the good nausea. It feels exploitative at times, but it is still a heart rending meditation on a tragic and talented performer.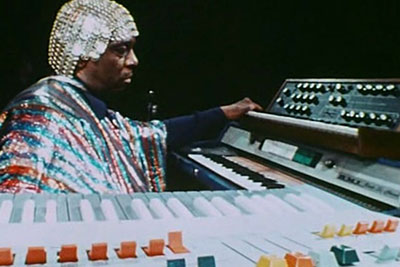 Sun Ra was from Saturn. As he explains in the film Space is the Place, "I came from a dream that the black man dreamed long ago. I'm actually a present sent to you by your ancestors." Space is the Place is an experimental combination of blaxploitation, concert film, and sci fi thriller. Saying it is a fictionalization of Ra's vision feels silly, because Ra's truth was never literal, it was always (to borrow a term from my beloved Herzog) ecstatic. His world view was totally embodied. Sun Ra saw the world and the way it treated black people and invented his own mythology of liberation, an alternative form of living that encompassed the whole of his being. His music, his mysticism, and his life were completely integrated. He was a prophet. It's been 100 years since he was born and this film is a great opportunity to celebrate his vision and his contributions to the world.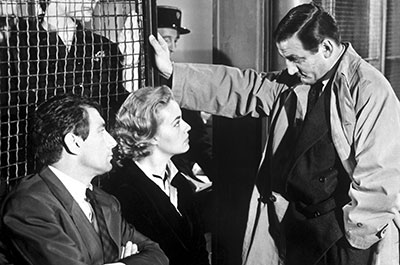 Elevator to the Gallows, directed by Louis Malle, is a brooding noir thriller. The score, improvised by Miles Davis, is a definitive pairing of scene and sound. Gallows, Malle's first film, embodies the essence of cool. Nobody was cooler than Miles Davis. Davis was in the process of finding a sound that would set him apart from all others. The next year he would go on to record Kind of Blue. The rest is history. His trumpet playing will haunt you in the night. It really makes the scenes of the beautiful Jeanne Moreau wandering the streets at night, in search of her lover. Her lover is trapped in an elevator. There are murders. There is mystery. There is melancholy. Both Malle and Davis would go on to refine and expand their visions. Gallows is a unique encounter between the two.
Films like the films presented in Jazz on Film are rarities. It's a tragedy we have so few documents of what we might consider the greatest American art form of the 20th century. This is an opportunity to recover our own sovereignty and that of the artists who are long dead and gone. Content fits on the corner of my laptop screen, but these films are larger than me. To experience content is passive. To experience film is active. You have to show up. And showing up is good. I encourage you to show up.
—JOSEPH WOZNY