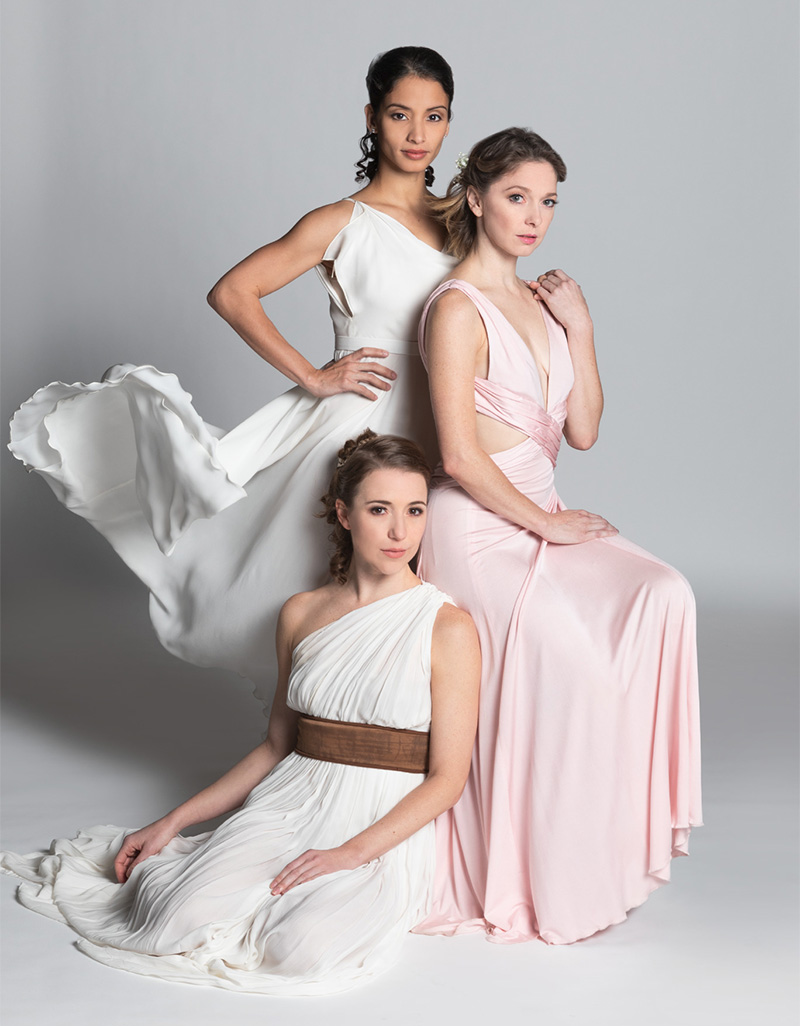 Houston Ballet Principals Karina González, Melody Mennite and Jessica Collado, who will be performing lead roles in Stanton Welch AM's world premiere of Sylvia, Feb. 21-March 3, 2019. Photo by Julie Soefer, courtesy of Houston Ballet.
---
Stanton Welch goes right to the heart of the matter about the ballet Sylvia. Its appeal, he declares, lies in the scintillating music by Léo Delibes. "I think it's one of the most beautiful ballet scores there is," Houston Ballet's artistic director says.
Thanks to Welch's love for the music, he and the company are about to unveil their first staging of the mythology-based work, which premiered in a luxe Paris Opera Ballet production in 1876. Sylvia, the tale of a shepherd's love for a forest nymph, is the first of four full-length story ballets that Houston Ballet has in store from now through June. The coming ones include the other great beneficiary of Delibes' gifts, Coppélia.
No less than Tchaikovsky, after seeing Sylvia in Vienna, declared that the score was "touched by genius."  "Never before in ballet music has there been such gracefulness, such a richness of melodies and rhythms, such a splendid instrumentation," Tchaikovsky wrote. But the story and choreography evidently weren't so compelling: Sylvia dropped out of sight for decades.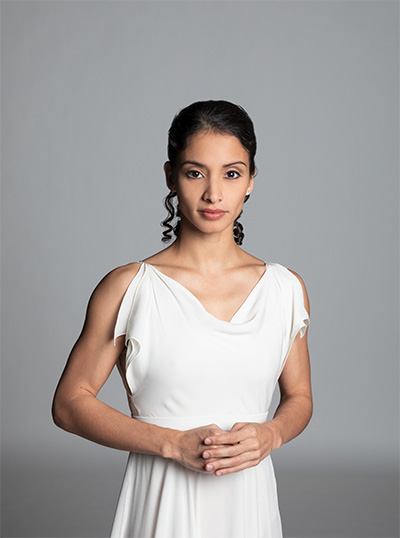 Only when Sir Frederick Ashton choreographed it in the 1950s, revamping the scenario in the process, did Sylvia gain a toehold onstage. Nevertheless, Sylvia remained enough of a rarity that Welch never performed in it during his career as a dancer. Instead, he says, his devotion to the music dates back to his boyhood, when his mother–Australian ballerina Marilyn Jones–choreographed Sylvia for a ballet school.
"I must have been around 6 or 7. I was fascinated by the music, and I dressed up as a Greek person and danced around," Welch recalls with a smile. "I feel I know it so intimately as a score–and what I feel as I hear it. But that's not connected to a ballet version. It's connected to a child's imagination of what the music would mean."
In the original scenario, the shepherd Aminta loves Sylvia, a nymph serving the Diana, Roman goddess of the hunt. A hunter, the story's bad guy, captures Sylvia. But divine intervention helps bring her and Aminta back together, and a wedding celebration concludes the tale.
That last part raised a stumbling block when Welch, devoted as he was to the Delibes' score, tried to envision a Sylvia of his own. He struggled for years. "I kept bringing the music back," he recalls. "I would get to Act 3 and go, 'I really don't want to do a ballet that has a wedding as a whole act'–which is normal ballet, but hard storytelling."
Welch finally had an idea that broke down the barrier. Switching to the mythological characters' Greek equivalents, he interweaves the Sylvia-Aminta story and two other sagas: the tragedy of Artemis, Diana's Roman parallel, who's tricked into killing her friend Orion; and the love story of Psyche and Eros, whose romance is almost thwarted by the gods.
"Suddenly, everything made sense to me," Welch says.  "It suddenly became exciting, and the characters were real. These people had an arc. I don't like just good and bad–there has to be more. And that was what did it."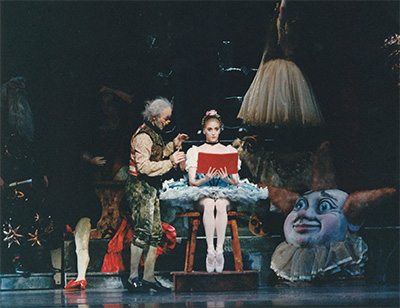 Houston Ballet's season doesn't ordinarily include four evening-length ballets, Welch acknowledges. "Because of the storm last season, we needed a (financial) lift," he explains. "And the full-length (works) of course bring in more money."
Welch also sees them as adding flavors to the overall season. Each year, he says, he aims to include one new creation: Sylvia, this time. And he also fits in "one classic–which means that it's made of material that we as a company must rise to accomplish." This season, that's Coppélia, the tale of a mysteriously lifelike doll that nearly breaks up the romance of a young couple, Swanilda and Franz. Welch points to the choreography for Swanilda.
"Act 1, for the girl, is one of the earliest examples of classical ballet created, and it's still danced pretty authentically today," he says. "It's remarkably hard. It's so simple and clean that it's hard."
As another ingredient in his season recipe, Welch continues, he goes for a ballet that's "rich and deep as a story." Last season it was Mayerling; this time, a revival of his Marie, based on the short but tumultuous life of Marie Antoinette. The French queen, he notes, was a celebrity of her time–the focus of the 18th century's version of a media craze.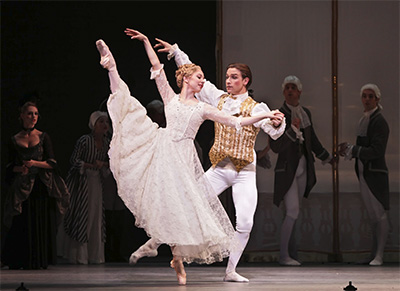 "This is somebody who became famous as sort of that time's version of what we're in now," he says, pointing to reality TV and such. "We've gone further into that rabbit hole since (Marie's premiere). And I think it's fascinating. There's public memory, and there's real history. They're not always aligned." Marie never made the oft-repeated comment, "Let them eat cake," Welch says. He describes his ballet, propelled by music of Dmitri Shostakovich, as "Marie-friendly." "She chose to die with her husband when she could have escaped," Welch says. "She made some really strong decisions."
The company will balance Marie's upheavals with the bittersweet comedy of The Merry Widow. British choreographer Ronald Hynd transformed Franz Lehar's operetta into a ballet, but Welch still has a personal connection: In the original staging, his mother shared the role of Hanna, the widow who reunites with an old flame. Welch, during his dancing days, once performed in the story's secondary couple alongside her.
"It's a romantic, nostalgic, charming ballet," Welch says. "What's nice for us as performers is, it's senior people. It's not the little 16-year-old kid. This is a woman. And she gets to be sarcastic and govern the show. That's rare in ballet."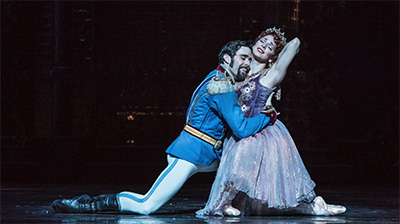 The company will also offer a more compact form of storytelling when it celebrates of Jerome Robbins' centennial. The triple bill will include Fancy Free, Robbins' classic romp about three sailors cutting a swath through New York City on shore leave.
But Welch likes for ballet to showcase more mature characters, like the leads in Merry Widow, rather than focus always on the younger folk. "I'd like to do a King Lear," he says. "As long as the choreography matches and fits with them, why can't we do subjects about older people?"
—STEVEN BROWN