Last fall, Arts and Culture took notice of a surprising performing arts trend happening across Texas: fun. Now as spring blooms, we find Austin's Fusebox, the state's largest multidisciplinary arts festival, carrying the trend into 2023 with five days (April 12-16) filled with its usual innovative and experimental work, but also a particularly playful and fun lineup.

"We're not shying away from ideas, issues or politics," explains Fusebox founder and co-artistic director Ron Berry. "It's the world and these artists are engaging in the world and what's happening, but there's a lot of fun in this one. Just a wild, fun spirit, I would say."
Some of the wildness comes from a mix of postponed international projects delayed by the pandemic and slew of fresh work still in development. On the other hand, the fun spirit might be an age thing, as Berry says with a laugh that for their nineteenth season they're getting out "all of our teenager-ness" before hitting those life-changing twenties.
A big fun factor in the festival and likely one of the hottest (free) tickets will be
illustrator, costume designer, performer and social media sensation Tyler Gunther, also known as the Greedy Peasant. This medieval influencer brings history, style, attitude and stunning tapestries to YouTube, TikTok and live audiences.

Gunther appeared in last year's festival as a performer in the installation and performance piece
The Plastic Bag Store
, whose creator, Robin Frohardt, first brought Gunther's work to Berry's attention.
"I like projects that have connections to the previous festival," explains Berry, also noting that a scheduled performance by the The Semi-Modulars, a synthesizers ensemble made up of musicians from the Texas School for the Blind and Visually Impaired came about when TSBVI students were invited to sound artist Asuna's 100 Keyboards performance during the 2022 Fusebox Festival.
A late and always unbridled fun addition to the lineup will be Austin's own Rude Mechs with a brand-new work. Berry doesn't even know the title yet, but believes it will take an absurd look at how definitions of fundamental concepts to our society, like democracy and freedom, have lately become slippery.
Fusebox will also go outdoors again with a massive 15-channel immersive sound and light experience installation at Waterloo Park from local sound collective Rolling Ryot.
"I love that's a thing a festival can do, create these extraordinary moments that interface with public places or our city or a building in a way that becomes a part of our collective memory of this place," says Berry.
For sexy fun, writer, performer and Fusebox alumni, Rachel Mars, will be back for a show, likely a preview of a longer piece headed for Austin's Salvage Vanguard Theater
Your Sexts Are Shit: Older Better Letters
comparing traditional love missives with not-so-poetic DMs and texts.
In the past, the festival has maintained a mix of international, national and local artists, and Berry thinks they're nearing pre-COVID balance once more.
"It's really important to us to continue that work of sharing audiences from around the world but also putting them in context next to artists working here. That's a big part of it for us."
Guest curator from Melbourne, Jeff Khan, will bring in the biggest international presence with three separate artists and performers, including Australian first nations cross-disciplinary artist and writer, S.J. Norman. Khan's curatorial contribution also helped Fusebox find the perfect performances to open and close the festival, with dance artist Amrita Hepi and performance art collective Aphids.
"It's a nice coupling," describes Berry. "Amrita's piece is about beginnings and will help kick off the Festival. Then the Aphids piece is about endings, a collaboration about a theater director and funeral director. It's actually very funny, but it's also getting into the strangeness and particularity of that world."
Along with Khan, the festival will feature two Austin guest curators, Jeannelle Ramirez with a focus on music and Michael Anthony Garcia on visual arts.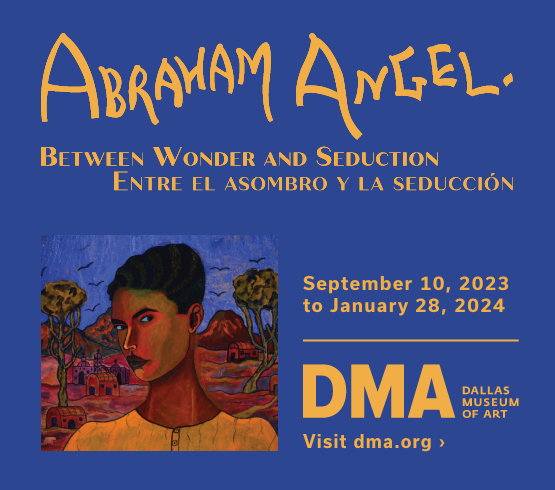 "We like to get other points of view and other perspectives shaping what our Festival is," explains Berry on bringing in curators to give their vision to the programming.
Ramirez is organizing a collaboration between two groups originally from Puerto Rico. Though the artists have never worked together before, the Brooklyn-based electronic indie band Balún and the artist collective Poncili Creation, which Berry describes as "kind of punk rock puppeteers," are mutual fans.
Garcia, who curated the "It's NOT" Fair art fair at the Festival Hub last year, will program an art walk or crawl of Austin galleries this year. Along with Garcia's art journey programming, Berry says they'll have a roaming Hub with a different venue each night. This partly cost-saving measure, also gives festival-goers a very Austin wildly fun treat.
"We're interested in using the festival to explore the city and partner with different folks."
Berry says beyond this 2023 lineup, they'll make some big announcements this spring about Fusebox's next chapter that goes beyond the Fusebox Festival. Until then this 19-years-old wild child has a lot to celebrate.
—TARRA GAINES