After a performance season filled with joyful starts, heart-breaking cancellations and casting understudies for the understudies when positive COVID tests rolled in, Texas theater companies have endured much real life drama to make the leap back to live performances. But looking across the state at the upcoming 22-23 season, a funny pattern seems to emerge: Fun. In a diverse myriad of forms from rockin' musicals to romance to chaos comedies and new visions of epic classics, a playful spirit seems to be rising to star on Texas stages.

One of the most all-round fun seasons will be at Houston's
Alley Theatre
with lots of comedies, mysteries, world premieres, including
Lend Me a Soprano
and
What-A-Christmas
. The season began with their summer comic mystery,
Clue
, also coming to The Dallas Theatre Center in September. When I asked artistic director Rob Melrose about the prevalence of fun in the lineup, he took a programming page from history.
"The 1920s were the roaring 20s because they were coming back from both the war and the pandemic. People had this overwhelming need to get out, be social, do things again," describes Melrose.
The comment reminded me of my previous talk with Theatre Under The Stars A.D, Dan Knechtges, who explained one of the reasons he picked the concert-style musical Ain't Misbehavin' for their first show was that the show's jazz age setting felt particularly timely.
Melrose recalls how Alley audiences reacted to their breezy spring production of the Austen classic Sense & Sensibility.

­­­
"There was this infectious need in the air for joy, for laughter. It's something I really wanted to lead with next season, both because I feel like it's a need out there in the world and because we want to get audiences back in the habit of going to the theater."
The Alley wasn't the only company that journeyed towards fun with a beloved classic during the spring and summer. Dallas Theater Center chose The Odyssey as their Public Works production. (The Alley will present a Derek Walcott adaptation of the ancient story in 2023.) And almost every city came alive with a Sound of Music production, including Dallas Theater Center and Houston's A.D. Players. Austin's Zach Theatre even produced Sound of Music in their newish Zach360, immersive experience concept that artistic director Dave Steakley believes enhances the "human person-to-person connection during it that engages you beyond being a passive viewer."
In 2023, Zach will Go-Gos back for that 360 experience with the romantic Head Over Heals featuring music of the 80s girlband and a story adapted from a Sir Philip Sidney epic poem. Dallas's Uptown Players also gets the beat with this Go-Gos/16th century poetry mashup in December.
So what's with all the merriment?
Melrose notes that while theater companies across the globe were trying to coax audiences back into shared spaces, "We were dealing with coming back from the pandemic, but we were also dealing with a lot of heavy issues that came up during the pandemic," and many theaters felt the call to respond to the crisis of the times.
While very proud of the productions from the 21-22 season that wrestled with some of those issues, Melrose adds, "At the same time, I got the feeling from our audience: 'Hey, can we put a pause on political stuff for a minute so we can just catch our breath after this pandemic, enjoy being alive again and enjoy being back to the theater?' I want to honor that spirit."
When announcing their all-comedies 15th anniversary season, Houston's
Classical Theatre
founder John Johnston stated directly, "We just produced a season full of dark themes and little comedy. I felt like it was important for everyone to have a good laugh."
Fun doesn't have to mean mindless fluff, though a bit of life, light and adventure can go a long way.
"People's emotional reserves are low right now, thanks to the pandemic and our daily headlines," observes Ryan Crowder, artistic director of Austin's Penfold Theatre. "Personally, I don't have a lot of bandwidth to spend my leisure time with stories that are heavy and depressing. So, if we want to engage people right now with important questions about our culture, I think we'll have the best success by doing it with stories that are fun."
Crowder mentions their recent sci-fi fun of their War of the Worlds production that also raised questions about fake news and racism and their free Midsummer Night's Dream performed this fall in Round Rock will explore love "in a wide variety of gender combinations."
Houston will also dress up some serious explorations of gender, identity, self-discovery and survival in fabulous musical adornment as Stages presents The Legend of Georgia McBride, about an Elvis impersonator who finally finds success in drag. The show will run in repertory with Drag Wonderettes the reimagining of one of their biggest hits, The Marvelous Wonderettes. Meanwhile the Alley will present another world premiere, the musical Cowboy Bob, a story loosely based on the real Texas cross-dressing bank robber, Peggy Jo Tallas.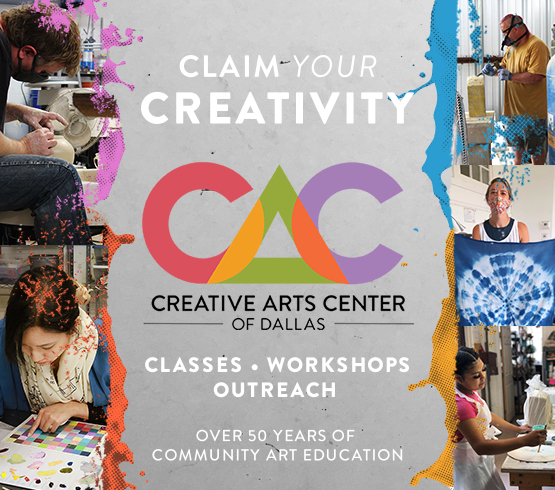 That's not to say that a balance between comedy and drama isn't a goal of many companies or that exploring the topical issues is ever off-trend. After such a tumultuous coming-back season, for every company that finds affinity with the comic chaos of
The Play That Goes Wrong
(Houston's A.D. Players, Fort Worth's Stage West and Addison's WaterTower Theatre), another embraces the prophetic power the arts sometimes possess. Both Zach Theatre and Houston's Stages put
Roe
, Lisa Loomer's Texas-centric historical drama about Roe vs. Wade, on their performance docket months before the Supreme Court's Dobbs decision.
Meanwhile, Dallas Theater Center and Houston's Main Street Theater will both produce Alice Childress's Trouble in Mind. The recent Tony®-nominated revival's real theatrical history mirrors its plot about theater and the concessions artists of color have to make to succeed.
When Broadway came back, many of the bleakest stories—the odd beheading, divorce imprisonment, attempted suicide or Tuberculosis diagnosis—became the biggest smash hits when wrapped in enough glitter, glam and accompanied by a pop/rock score. Texas will get a taste of such spectacle when Broadway at the Hobby Center and Broadway Dallas present Six the Musical, as the wives of Henry VIII, in diva pop star form tell their stories, and Moulin Rouge! the musical based on the Baz Luhrmann film.
Zach Theatre artistic director Dave Steakley, says the balance between the fun and more topical is something he tries to do with each season.
"Life is comprised of many experiences and so should a season be; opportunities to cut loose and have a really fun and entertaining night at ZACH is just as important to me as the important topics to which we hope to add to the conversation," he explains.
And sometimes we can get both in the same production.

"What I am consciously doing is finding plays and musicals which create the opportunity for an experience, a sense of event, a spectacle, a theatricality that is new and something we have not done before," Steakley describes of an upcoming fall show.. "
The Elaborate Entrance of Chad Deity
is a very funny, very thoughtful and topical play that immerses us in the world of professional wrestling, which makes it exactly the kind of experience I'm interested in us making."
So with apologies to Hamlet—who isn't making many Texas appearances this season anyway—playtime fun's the thing to catch the consciousness of the audience in 2022-23.
—TARRA GAINES