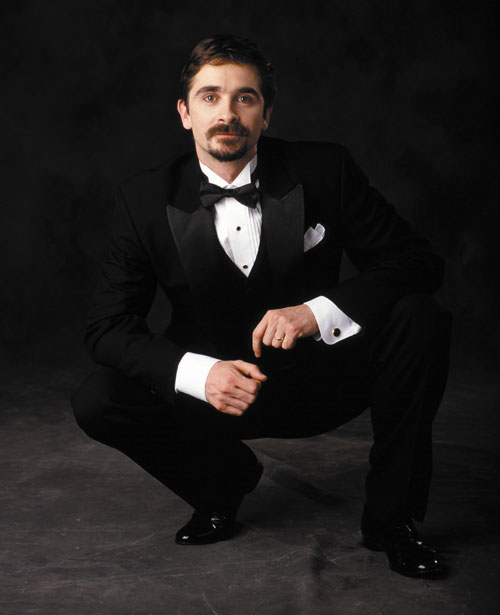 Houston Ballet's Stanton Welch Celebrates 10 Years at the Helm
With the 2013-14 season, Stanton Welch moves into his 10th year as artistic director of Houston Ballet, one of the leading companies in the nation. With a new building, a young company of top dancers, and new work on the season menu, Houston Ballet continues to be positioned for growth. Welch visits with A + C editor Nancy Wozny about this milestone in his career.
Arts + Culture: I just reread our five-year interview in Artshouston where we promised to chat again in five years. And here we are. We are still here, unlike the magazine. I remember you saying that the first five years felt like five days.
Stanton Welch: Now it feel like five years. It feels fast. I was just at American Ballet Theatre casting Clear. It's amazing to think that it's been over ten years since I was living in New York.
A + C: Did you first come here to create Indigo?
SW: I came once before that, when I was on holiday as a young dancer. I was visiting a friend in the company. I was about 19 or so. I even took class. I stood behind Barbara Bears. She was extraordinary. You know, she's coming back for Blessed Memory.
A + C: Bears is so elegant. Say more about the ballet.
SW: Blessed Memory was my very first piece. I choreographed it for my mother, so it will be perfect for Barbara.
A + C: What else stood out about your visit?
SW: I remember driving through the Wortham, that stuck in my brain, to have a theater that you can drive through.
A+ C: You are right, that is kind of weird. What were your impressions when you came to choreograph Indigio, which has really turned out to be one of your signature pieces for the company?
SW: I was still dancing with The Australian Ballet at the time, and there was something about Houston Ballet that reminded me of Australia. I found them to be a great company and, very clearly, I wanted to keep choreographing there.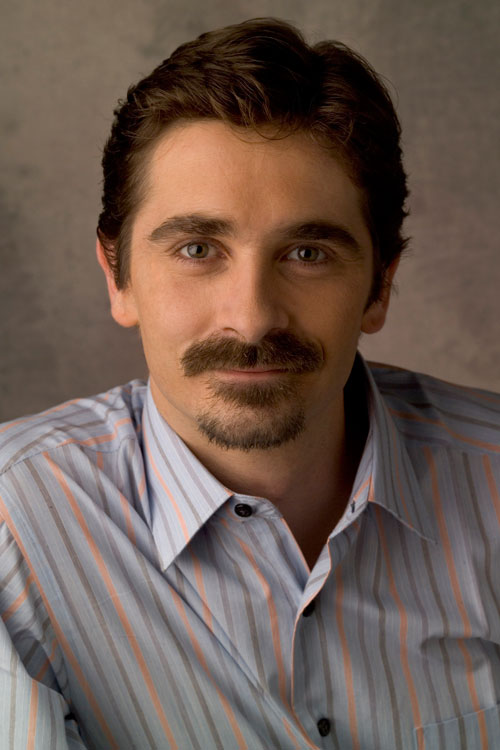 A + C: Well, certainly you have continued choreographing, creating a serious body of work for the company this past decade. Take us back to the time when you arrived to take the job. There was a huge photo of you on the Wortham Center that read "Welcome Stanton". That had to be daunting.
SW: It was not my idea. It made me recognizable, which usually choreographers are not. It's rare that people know the faces of directors. But I wasn't driving by it much back then because I was still on my bike.
A + C: The company is mostly a new company from when you arrived, a handful of dancers remain from that time as dance is a short career. Now, all but one principal was appointed by you. How would you describe the team you are going forward with?
SW: I would like to think that we are a company of extremely well-rounded  artists, accomplished in all forms of dance from contemporary to classical, absorbing and open to learning and development. I believe that is what people see.
A + C: It was interesting to me in rereading our five-year interview that there was no mention of a new building. I just drove by the old West Gray site, and it's gone, and now you all seemed quite moved into the classy downtown space. How has Center for Dance been a game-changer?
SW: We are still discovering what it does for us. The summer intensive was the largest it has ever been. There's no question about what we should rehearse because of space concerns. We could grow the company, do more coaching, and add more classes with more levels. We got the dance world's attention; The building made people aware of how much Houston supports the arts. These are very important messages to get out.
A + C: Let's talk about the season, which you launch with four new works, two by seasoned hands – Christopher Bruce and James Kudelka – and two by a pair of young dance-makers, Garrett Smith and Melissa Houston. That's a lot of pressure for young choreographers.
SW: I would have thought that, too. But it's the other way around – the older ones are daunted. It's generational thing, perhaps. Garrett and Melissa are so secure, and have such a strong level of confidence.
A + C: It's a funny coincidence that you opened your fifth season with The Merry Widow and here it is back for your 10th anniversary.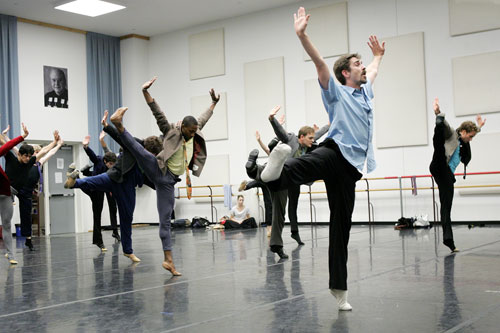 SW: I grew up with this ballet; it was created for The Australian Ballet, and  it's what enticed my mother back from retirement. It's such a special role, in that it's about an empowered woman who is charge of her own life and not a victim. It's ideal for a comeback.
A + C: So, that's how you got the marvelous Amy Fote to return to dance the role of Hanna, one of the many triumphs of her career. We will be glad to see her again. She grew into the dazzling artist she became in part under your leadership. Ten years is long enough to have made a mark on an institution. How would you describe the mark you have left thus far?
SW: Well, in the qualities of our dancers which I mentioned earlier. I also believe I have created an environment that choreographers, teachers and dancers want to work in because of the energy and atmosphere. It's not about stardom here, but the art form. I didn't reinvent the wheel; The work ethic always been there. I took the direction Houston Ballet was going in and turned it up. That's the mark I would like to leave, and hope we are well on the way to that now.