Houston's DACAMERA swings back into action this fall with a program dubbed "Awakenings." It sets up the group's new season in more ways than just chronologically.

The concert (Sept. 29) will feature the Houston debut of the Isidore String Quartet, a prizewinning ensemble whose members are all in their 20s. "They have been lauded already for a kind of poise and ensemble playing that is beyond their young years," DACAMERA artistic director Sarah Rothenberg says. "They also bring a tremendous amount of vitality and virtuosity to their performances."
Continuing the youthfulness motif, the program will feature three works created by composers around age 30: Mozart, Felix Mendelssohn and today's Nicky Sohn. Sohn, whose works have been performed by the St. Louis Symphony, Minnesota Orchestra and other prominent groups, has written a piano quintet that Rothenberg and the quartet will premiere.
A doctoral candidate at Rice University's Shepherd School of Music—and a former DACAMERA Young Artist—Sohn took a recording by jazz icon Miles Davis as the inspiration for her new quintet, Rothenberg says. "Nicky's works are extremely colorful and accessible," she adds, "and I think the audience will enjoy this."

"We're calling the entire concert 'Awakenings' because we feel it's about that moment when both performing artists, like the Isidore quartet, and composers—Mozart, Mendelssohn and Sohn—are at the age when their own personalities reach a mature moment," Rothenberg says.
Young composers and performers will continue to pop up throughout DACAMERA's season. So will the name Mendelssohn—as attached not only to Felix, the early 19th-century favorite, but to Fanny, his long-neglected sister.
"Fanny Mendelssohn is a fascinating figure," Rothenberg says. "She was about four years older than Felix. … She was the first to exhibit this extraordinary musical talent in a family that was extremely cultured and encouraged the children from an early age to (study) music. Fanny also was the leader as children. Felix found himself following in the footsteps of his accomplished older sister. They really developed a compositional style together."
Like Felix, Fanny revealed talents in both piano and composition. But while her brother quickly became a celebrated prodigy, Fanny's musical gifts confronted a roadblock—at least in terms of a professional career. "At the age of 14, Fanny was told by her father, 'Music can never be anything more than a hobby for you. You are a woman. You will devote yourself to being a wife and mother,'" Rothenberg continues.
Even though the adult Fanny's husband encouraged her to compose, she didn't allow any of her works to be published while her father was alive—and a mere handful got into print before her death at only 41. But recent scholars and performers have pored over her manuscripts, bringing  long-lost works into the open.
Fanny's Quartet in E-flat Major will get the spotlight when the Elias String Quartet returns (Feb. 9) for its first DACAMERA visit since its 2022 Beethoven cycle. British pianist Isata Kanneh-Mason, another of the gifted young musicians in store this season, will make her Houston debut (Feb. 24) in a program including Fanny's "Easter" Sonata—which, when it was unearthed, was first misattributed to Felix.
While Fanny's music is much akin to her brother's, her keyboard works are "often even more virtuosic than Felix Mendelssohn's," Rothenberg says. "She was very ambitious, especially in her piano writing."
DACAMERA will complement the concert performances by screening Fanny: The Other Mendelssohn, a documentary by British filmmaker Sheila Hayman, Fanny's great-great-great-granddaughter.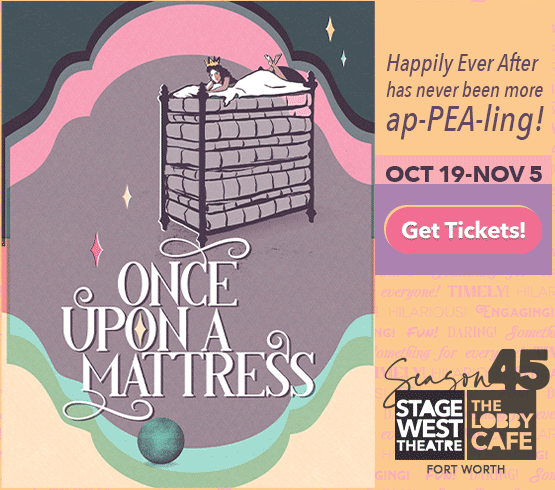 Kanneh-Mason takes a prominent place, playing the "Easter" Sonata at Buckingham Palace on the piano that belonged to Queen Victoria, an admirer of
Felix
Mendelssohn. The film also includes comments by Rothenberg, who has recorded some of Fanny's piano music.
Felix Mendelssohn will re-enter the picture when Russian pianist Daniil Trifonov, acclaimed for marshaling his poetry and dash to offer fresh views of venerable works, includes the tempestuous Variations Serieuses in his first Houston solo recital (March 22). He'll cap off the concert by tackling Beethoven's monumental "Hammerklavier" Sonata.
The season will offer a couple of looks at young performers conceiving concert programming according to their own lights.
Guitarist JIJI and violinist Danbi Um will explore composers from Italian baroque master Arcangelo Corelli to jazz great Erroll Garner in a program Rothenberg says will be "fun and varied" (Nov. 13-14). Pianist Adam Tendler will bring a program he calls "Inheritances," featuring works he commissioned with money that came to him after his father's untimely death (May 7).
Tendler turned to "some of the most interesting young composers out there," Rothenberg says, and "they wrote quite special works, given the circumstances. … There are composers who have come out of the minimalist style as well as people who are narrowing the line between (classical and) more popular music. … You'll get a real range of what kind of music is being composed today."

DACAMERA will also offer a few whiffs of the theater—not through staged performances, but via works with theatrical links.
Jazz trumpeter and composer Terence Blanchard will bring a suite from his Fire Shut up in My Bones, which has won accolades at the Metropolitan Opera and elsewhere. Blanchard will perform excerpts from the "opera in jazz," as he dubbed it, alongside his E-Collective, the Turtle Island String Quartet and singers (Nov. 10).
"Terence Blanchard is writing in the tradition of opera and lyrical singing, as well as in the great jazz tradition," Rothenberg says. "It's an example of where the borders between classical and jazz are not as strict as they used to be."
Germany's Ensemble Modern will conjure up the aura of Berlin and Vienna between the world wars (April 9). The concert's linchpin will be a chamber version of Kurt Weill and Bertolt Brecht's The Seven Deadly Sins, a quasi-theatrical work that depicts the adventures of Anna, a Louisiana woman who travels the United States trying to earn money. The music's flavor, Rothenberg notes, harkens back to that of "Mack the Knife," the best-known number from Weill's The Threepenny Opera.
The ensemble's leader, conductor-singer HK Gruber, will do double duty in a group of ballads by Hanns Eisler, another collaborator of Brecht's. "HK Gruber has recorded the ballads," Rothenberg says, "and he sings them with so much style that you think you are transported to a cabaret in Berlin."

Composer and conductor Matthew Aucoin, who has showcased his works in two past DACAMERA visits, will return with stage director Peter Sellars with their work-in-progress, Music for New Bodies (April 20). Inspired in part by the writings of pioneering environmentalist Rachel Carson, the new piece looks at "our current situation with the environment, and the whole idea of evaluating humankind's impact on the planet and finding ways to respond," Rothenberg says. The performance, focusing on music rather than staging, will cap off a workshop held in collaboration with the Shepherd School.
DACAMERA will present Music for New Bodies as part of an Earth Day weekend that also will feature the world premiere of Earth Tones, a multimedia work by jazz trumpeter and composer Etienne Charles (April 19-20). Charles composed San Juan Hill: A New York Story—a multimedia work looking back at the neighborhood that was torn down to make room for Lincoln Center—for the New York Philharmonic in 2022.
Charles' Earth Tones, featuring his ensemble Creole Soul, will "explore through video and music how environmental changes are producing population migration," Rothenberg says. "Etienne Charles is absolutely brilliant. … He's really making a name for himself creating these multimedia pieces looking into the history of landscape and how places change for complicated reasons."
DACAMERA's jazz series will also feature a double bill of guitarist Bill Frisell and trumpeter Ambrose Akinmusire (Oct. 6); the Joshua Redman Group (Jan. 26); saxophonist Melissa Aldana and her quartet (March 2); and singer Kurt Elling with his quartet and pianist Danilo Perez (May 10).

As a lagniappe, DACAMERA will offer four free concerts spotlighting Beethoven. After having to cancel a cycle of his piano sonatas because of the pandemic, DACAMERA will at last turn its attention to that essential group of Beethoven's works (Dec. 4-16).
The plans have scaled back from all 32 Beethoven sonatas to 15 or 20 to be determined, Rothenberg says, but that should be plenty to offer a survey of Beethoven's entire creative life. Rothenberg and other Houston pianists will perform, and the climax will be a marathon concert in the Rothko Chapel.
"This was originally planned for Beethoven's 250th birthday, but we couldn't do it. So," Rothenberg quips, "we are instead celebrating his 253rd birthday."
-STEVEN BROWN