One concert will offer musical parallels to the paintings in the "American Impressionism" show at the San Antonio Museum of Art. In another, music will amplify the impact of photographs and readings that depict daily life around the Texas-Mexico border. Yet another concert will premiere a composer-inventor's sonic tribute to San Antonio's rivers. The one relatively conventional program will feature J.S. Bach's "Goldberg" Variations—but the musicians will reveal the baroque masterwork in a new guise.

"We didn't want to just be just another classical music ensemble playing wonderful music," violist Marisa Bushman says. "We wanted to pair with different art forms to make…a more immersive experience for our audience."
That's why Bushman and three other San Antonio musicians—pianist Daniel Anastasio, cellist Ignacio Gallego and violinist Sarah Silver Manzke—joined forces in 2018. To symbolize their group's roots in the city, they dubbed it Agarita, taking the name from a shrub that's native to San Antonio and the Hill Country.
For the benefit of people outside the area, Bushman explains that the agarita is "a little thorny, but it has beautiful yellow flowers that are very sweet-smelling. And it has red berries that people make jam out of." She even spots a kinship between the plant and the ensemble: "We're kind of thorny. We're sweet. We jam," she says, laughing.
Bushman and Manzke play in the San Antonio Symphony. Bushman and Gallego, who met as graduate students at Indiana University, are married. Anastasio is the one San Antonio native: After taking off to New York to study and launch his career, he returned home to teach at San Antonio College, then met his future collaborators through the city's musical circles.
"We were all friends, and we were longing for a way to make an imprint on the city—something that we had autonomy over," Bushman says. "Sarah and I love playing in the symphony," she adds, but they were drawn to the idea of complementing that with concerts that they craft themselves.
The result: musical experiences with an aura of their own. The group typically takes a topic—such as the San Antonio Museum's "American Impressionism"— as its jumping-off point. To resonate with that, the group assembles the musical equivalent of a small-plates menu, drawing freely from works by classical-music icons, up-and-coming composers of today, and neglected or offbeat creators of any era. It may pull out an individual movement or two from a larger piece if that's what best fits the theme; a dash of extra spice may come from the likes of a Billie Holliday number or a song by Flaco Jiménez, San Antonio's Tejana master.

­­­
As a guest artist, the quartet may invite a painter, poet, lighting designer or photographer as readily as it does another musician. And Agarita's concerts can take almost anywhere around San Antonio, from art museums and Spanish colonial missions to a former warehouse—or even a portable stage outside a bodega.
"We're always trying to stretch ourselves and stretch what the audience is going to get—reinventing what everyone expects the concert experience to be," Bushman says. "We're doing things that surprise our audience. Sometimes we sing or whistle. Sometimes there's audience participation. The most fun for us is seeing the audience's reaction to something we thought was insignificant, but it's their favorite thing of the evening."
Agarita's recipe includes one more key ingredient: Thanks to donors and sponsors, all its concerts are free. To cultivate the financial backing, Bushman says, the group launched itself in 2018 by inviting the musical community's supporters to house concerts. The Luminaria Contemporary Arts Festival featured Agarita in 2019, and San Antonio's World Heritage Office the same year started inviting the quartet to perform in the city's historic missions.
"The city started to take notice of Agarita and (the fact) that we wanted to highlight the gems of our beautiful city and the history behind them," Bushman says. "We started curating programs that reflected that." She thinks back to a Mission San José concert that incorporated lighting by designer Chuck Drew.
The mission's granary is a "long building with this beautiful curved ceiling. Our lighting artist curated lighting…that illustrated and paired with different pieces," Bushman recalls. "That was part of the celebration of the tricentennial of San Antonio. So we took music that had Native American roots, Mexican roots, German roots, French roots—our region is so diverse. We got to spell out the history through music, and we had beautiful lighting throughout the performance."
In this season's opener, Agarita will complement the San Antonio Museum's "American Impressionism" with works by U.S. composers from Stephen Foster to iconoclast Charles Ives and the long-neglected Florence Price, plus Frenchman Maurice Ravel and Briton Frank Bridge (Aug. 25). Writer Oscar Cásares will narrate "Postcards from the Border," a program that draws on the fruits of a journey he and photographer Joel Salcido took along the Rio Grande, documenting daily life on both sides of the border (Oct. 15).
Agarita will spotlight glass artist Gini Garcia in a program that mirrors her works and process in music (Feb. 5), and it will turn to composer and innovator Nadia Botello for a new piece that combines acoustic and electronic sounds to evoke San Antonio's waterways (May 6). "She has some really neat water technology, where you put speakers in a pool and swim through the sound," Bushman says.
"I'm excited to see where this concert is going to go," she continues. "Personally, I hope we have sounds of the river inside a pool, and people can get in and swim—along with us playing either over it or mixed into it. That could be a unique experience."
Agarita will turn Bach's "Goldberg" Variations into a new experience, too (June 18). The group's season finale will alternate the original keyboard version, played by Anastasio on piano and harpsichord, with a string-trio arrangement performed by the rest of the group. Adding another sonic element, Bushman says, the keyboards and strings will be set up at different locations in the Chapel of the Incarnate Word.
"We're going to be reinventing a spectacular masterpiece in a venue that Bach would have been delighted to hear it in," Bushman says. "What's great about strings is, we can play from anywhere (in the sanctuary)—really filling the chapel with 360 degrees of sound."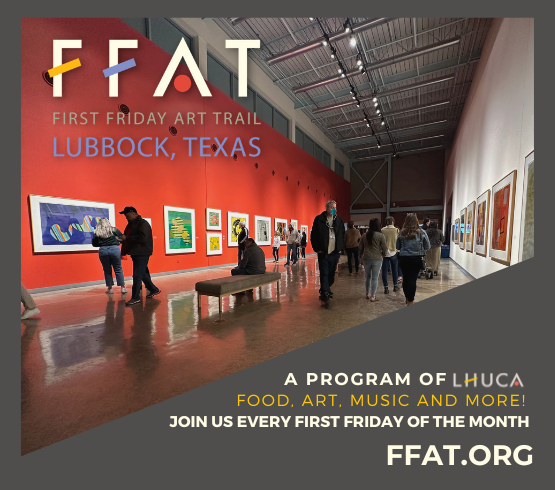 For all the chapel's marble splendor, Agarita doesn't necessarily need that edifice or any other to put on a concert. The group traverses the area with a 26-foot trailer that carries everything from a portable stage to amplification equipment to music stands. Dubbed Humble Hall, it enables the musicians to set up for a concert in a park, outside a coffeeshop or anywhere in 20 minutes.
"We're bringing music to the people—breaking down barriers of location and, obviously, price," Bushman says. Some listeners attend the concerts simply because they happen along at the right time.
"We have these people with tattoos and piercings—exactly the people we want to be reaching. 'Hey, this is classical music. It's cool.' They're listening to Bach and Missy Mazzoli and Spanish songs, and they're having a fantastic time," Bushman says. "It's almost like a pop-up. We'll announce it. But it's the people who stumble upon us who really get us excited."
-STEVEN BROWN