In late 19th-century England, a high-society socialite was shaking things up in London's music society by doing unthinkable things that respectable Victorian ladies just didn't do: Not only did Helen, Countess of Radnor, decide to commission a work for an orchestra, but she also (gasp) insisted on conducting it in public.
More than a century later, has the classical music industry progressed? Yes.
Does it still have further to go? Yes. And two of Dallas's anchor arts organizations are leading the way toward ensuring that women continue to advance in the classical music industry, which has been traditionally paternalistic for centuries.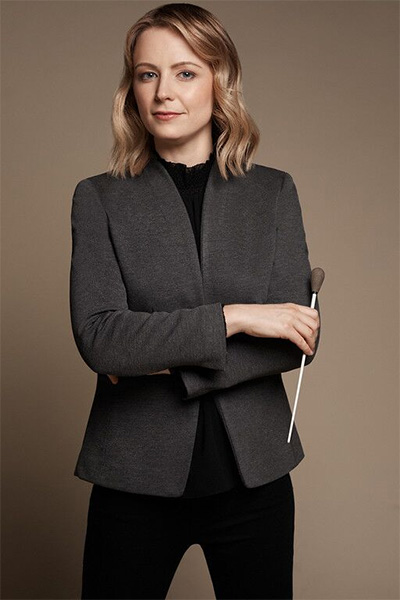 This fall, The Dallas Opera launches its fifth residency of the Linda and Mitch Hart Institute for Women Conductors Oct. 27-Nov. 9—designed to help female opera conductors take their careers to the next level. This year, they'll have a companion when the Dallas Symphony Orchestra holds its inaugural Women in Classical Music Symposium.
"We all talk about collaboration and partnership, but this is a way to do it in the most substantive manner, because we're taking their (The Dallas Opera's) wonderful ideas and having our own ideas, which are similar but different," says DSO President and CEO Kim Noltemy. As the first female CEO in the orchestra's history, she'll be one of many panelists who have a wealth of experiences and encouragement to share.
It's natural to assume that the DSO's symposium is destined for quick success, given the amount of growth the Dallas Opera's institute has seen in the short time since its inception. Artistic Administrator David Lomeli says they've received more than 500 applications from 38 countries within the past five years of recruiting.
Every year, they choose six of the most talented female conductors and four observers to take part in the two-week institute, which works to sharpen their skills onstage as much as off. "We have kind of become counselors, career matchers," he explains. "We match them with agents, with PR people, with consultants. Our main work with them is, 'How can we make them successful?'"
Dallas Opera's General Director and CEO Ian Derrer was the company's Artistic Administrator when his predecessor, Keith Cerny, proposed the establishment of the institute. "To me, it's the ability to start really claiming that it's the gold standard for young and up-and-coming women conductors in opera," Derrer says. "And what we want to do is make sure that when a young woman wants to have a career as an opera conductor, this is where she wants to get the seal of approval."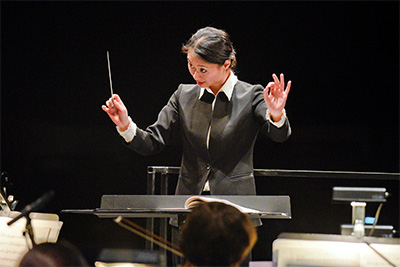 The past three years have been a whirlwind for Tianyi Lu, who was selected for the 2016 Hart Institute after graduating from the Royal Welsh College of Music and Drama. "Through the Hart Institute, the Dallas Opera gave me my first official assistant job and first performance in a professional opera house and I will never forget this," Lu says, noting that it was also directly through her connection with the Hart that she was offered a position as one of the Dudamel Fellows at the Los Angeles Philharmonic. By 2017, she was named Assistant Conductor of the Melbourne Symphony Orchestra under Sir Andrew Davis and she began as the Female Conductor in Residence with the Welsh National Opera in August. "The two-week residency not only broadened and deepened my skill and knowledge in conducting, but also equipped me with tools and connected me with people who inspired, encouraged and motivated me to forge my unique path through the world of music," Lu says.
Russian-American Lidiya Yankovskaya, now Music Director of the Chicago Opera Theater, was urged to take part in the Hart's first class by superstar female conductor Marin Alsop, Music Director for the Baltimore Symphony Orchestra. Yankovskaya already had a decade of experience before coming to the institute in 2015 and was ready to move up professionally. "However, I felt that it was impossible to do so without having the right advocates for my work," she says. Yankovskaya saw that the institute serves as more than a place to improve performance technique. They're schooled in all the things that usually have to be learned outside of the classrooms and conservatories: Public relations training, understanding the inner-workings of an opera house, pursuing higher-level management, and networking. "The most important has been the cohort of exceptional women in my field—this is something that is very hard to find and something I never had before," Yankovskaya says. Described as being "tough as nails" by Lomeli, she balances a rigorous schedule of managing her opera company, social activism, and motherhood. She's the Founder and Artistic Director of the Refugee Orchestra Project, consisting of musicians whose friends and families have fled to the United States to escape violence and persecution elsewhere.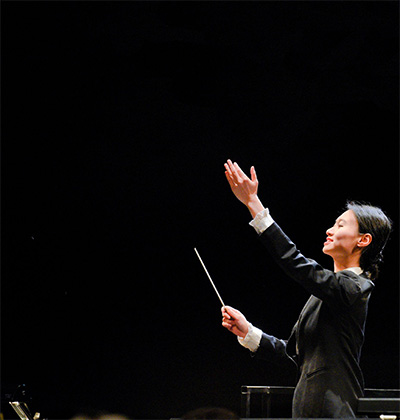 Yankovskaya and Lu are just two examples on a roster that keeps growing. "The success stories are the best way that we can quantify the success of the institute," Lomeli says.
Next door at the Meyerson Symphony Center, the push to elevate females has been ongoing with the Dallas Symphony Orchestra, where 12 principal positions are currently held by women. That's ahead of the curve, says Noltemy, who also plans to enlist female composers for 50 percent of their new commissions over a ten-year trajectory. "This is a place where we could really make a big impact by creating an initiative meant to further women's careers in classical music; in particular, conducting and composition," she says, adding that they've deliberately chosen to stray from the #MeToo topic and concentrate more on positive and proactive discussions—basically, to talk more about solutions and how to overcome the issues that have already been established.
Since the late 1980s, the DSO has employed more than half a dozen female conductors, including the spunky young New Zealander Gemma New, who begins her post as the organization's first female Principal Guest Conductor this season. Coincidentally, she'll make her DSO debut during the symposium on Nov 7 with two Debussy works and the Dallas premiere of fellow female New Zealander Salina Fisher's Rainphase, plus the world premiere of Steven Mackey's Timpani Concerto. "This symposium sounds like a wonderful opportunity for ideas to be openly discussed in how we can build better professional practices for the future," New says.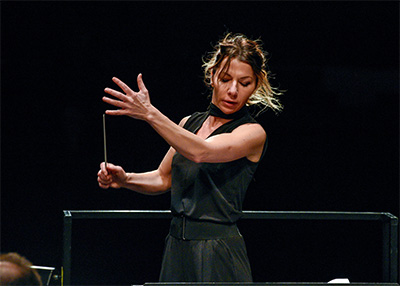 New's manager is New York-based Charlotte Lee, who founded Primo Artists in 2015 and includes some of the industry's A-Listers, including violinists Itzhak Perlman, Joshua Bell, and Nicola Benedetti. Lee will be a panelist during the symposium's first day to discuss empowering decision makers, creating opportunities and the importance of role models. "I applaud Kim Noltemy for making it a priority to highlight the topic of women in the industry," Lee says. "It is an important subject that needs to be addressed and discussed in depth and not just brushed over by simply putting women in here and there to meet quotas. There are models and struggles that we can all benefit from examining together and finding ways how organizations can move forward to prioritize equity, inclusion and diversity while still operating in a meritocracy."
Set for Nov. 6-9, the DSO's symposium will honor American soprano Dawn Upshaw, who will, in turn use the award as financial assistance for a mentee. "Women composers and women artists are not necessarily being invested in in the same way their male counterparts are," Noltemy says. "So there needs to be an infrastructure for financial support for women, too. I think that's something that isn't really talked about or thought about as much, but it's a practical consideration and it's important."
Is finding a gender balance both on and off stage of the world's concert halls going to happen in the foreseeable future? A lot of places, including The Dallas Opera and Dallas Symphony Orchestra, are getting there. David Lomeli has found that a unified effort can not only be measured outside—it also has potential to solidify a company internally. "At the end of the day, the Hart Institute also beats through the team of the Dallas Opera," he says. "I'm very proud of the culture that is around it because it's a project that unifies us as a company. It's really cool when you find yourself on the good side of the rebellion."
—AMY BISHOP