As he planned out the Houston Chamber Choir's season, artistic director Robert Simpson figured on two must-haves: a return visit by guest conductor María Guinand, the Venezuelan he calls "a joy generator"; and a performance of Sergei Rachmaninoff's All-Night Vigil, the soulful a cappella work the choir was rehearsing when the covid-19 shutdown silenced it in March 2020.
Sure enough, the plans fell into place. Barring another worldwide upheaval, both of the events Simpson longed for are coming up.

Guinand, a veteran choral director who debuted with the Houston Chamber Choir in 2014, will lead a March 12 program dubbed "De la Noche al Día"—"From Night to Day." As the title suggests, the concert will at first "deal with things of a somber nature," Simpson says, then "move into daylight and the brightness of the spirit."
Most of the music comes from Central and South America—spotlighting creators ranging from Esteban Salas, an 18th-century Cuban, to Alberto Grau, Guinand's husband and an esteemed composer in his own right. Even for experienced choral director Simpson, "these (pieces) are all new to me," he says. "I've given her carte blanche."
Why put such trust in an outsider? Simpson points to Guinand's previous visit and "her magnetism and extraordinary connection with the audience."
"It's very vivid in my memory," he says. "She is such a warm and kind person. She bonded with the Chamber Choir immediately, and the choir responded." The program featured Latin American works with folk-music roots, and they often involved complex rhythms—but simply getting those right wasn't enough. "Unless they're performed with a sense of freedom, they become detached from the emotions of the piece," Simpson adds. That's where Guinand made the difference.
"For me, it was an example of how someone can bring you into their world," he says. "She was able to instill in the choir a sense of confidence and glee in performing these pieces that made it sound as if we had been singing them all our lives. She brought out an extraordinary joy in singing."

­­­
The choir will travel to very different musical territory April 23, when it performs the
All-Night Vigil
. Don't let the title scare you: It lasts about an hour. Based in part on centuries-old Orthodox chants, Rachmaninoff's music "takes us into a sound world that we rarely get to visit," Simpson says.
"When we think of Rachmaninoff, we usually think of his…piano concertos and things that radiate virtuosity and dazzle," he says. But the All-Night Vigil, also known as Rachmaninoff's Vespers, "takes you to a place where time stops," he adds. "There's a deep sense of peace that comes through in this work. … And we have the lush, rich harmonies that are very much a part of Orthodox choral music."
The richness comes partly from bass lines that plumb the depths that voices can reach: One spot calls for low B-flat. Singers who can confidently deliver the likes of that are so rare that Simpson will have to import one.
"There are five or six that I know of who, in large part, make their careers from going from city to city to sing this and some other Russian pieces, providing the low notes," Simpson says. "There's a name for them. They're called octavists."
The choir closes its season May 21 in the land of fairy tales. Once Upon a Time, originally devised for the Massachusetts-based Skylark Vocal Ensemble, breathes new life into "Snow White and the Seven Dwarves" and "The Little Mermaid."
As a narrator tells each story, music by American composer Benedict Sheehan helps conjure up the moods and events. "He has written in a cinematic fashion to underscore the words of the narrator," Simpson explains. To explore the key moments more deeply, the program weaves in choral pieces by composers from Ralph Vaughan Williams and Leonard Bernstein to today's Morten Lauridsen.
Another assignment that helps make this a hard-working season for Simpson and company is a guest appearance with DACAMERA on Feb. 19 and 20. As part of the celebrations of the Rothko Chapel's 50th anniversary, the choir will premiere a new piece by Tyshawn Sorey, whose genre-crossing music has earned accolades including a MacArthur Foundation Fellowship in 2017.
In homage to Morton Feldman's Rothko Chapel, which premiered at the Houston landmark in 1972, Sorey's half-hour Monochromatic Light (Afterlife) will draw on the same forces: choir, one viola, keyboards and percussion.
"My music is synonymous with meditation in that it is intended to expand one's consciousness and fulfillment THROUGH the act of listening as well as giving the experiencer the opportunity to heighten their sense of awareness," Sorey says in a statement released by DACAMERA. "My music perfectly aligns with the intention of the (Rothko) Chapel, which has always served as a place for meditation."
"It's a fascinating concept," Simpson says. "We'll be doing this with an eye toward a young audience, making it very kid-friendly. After a very hard-working season (for the choir), this will be a way, not necessarily to let up on the artistic side of things, but to express it in a more congenial fashion, with lots of smiles—and the pathos of the Brothers Grimm and Hans Christian Andersen."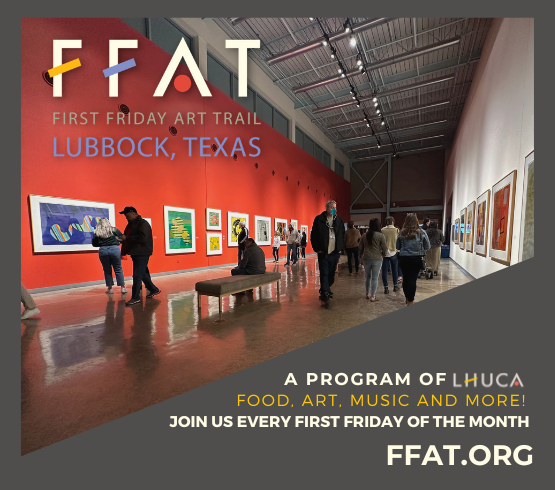 Simpson, who will rehearse the choir before Sorey takes over to conduct the performances, says the new work's kinship with Feldman's piece extends to their shared aura of timelessness. For the first two minutes or so, tubular bells chime—avoiding any suggestion of a tempo, the score instructs—while the choir enters the chapel. In another tip of the hat to Feldman, the choir sings wordlessly. It hums an n to create chord clusters that float in the air "like a musical ray of sunshine that comes in, fades, then comes in again," Simpson says.
In the midst of all this, the choir has just released its recording of Bob Chilcott's Circlesong, which the group performed in concert in 2020. The work portrays the human life cycle as portrayed in poetry from the Navajo, Comanche, Sioux and other indigenous North American traditions.
"It might seem unlikely that an English composer could find a way of expressing these Native American texts," Simpson says. "But it's quite moving. We've had responses from within the Native American community that have given us a real lift—to know that it's meaningful to them and they're excited that their heritage is being appreciated in the way this work appreciates it."
-STEVEN BROWN