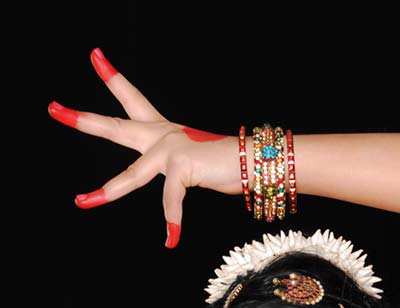 AtticRep's From the Mahabharata—The Great Dance-Off
This summer, a re-imagined two thousand year-old epic will be unveiled. But, unlike the dozens of other productions capitalizing on our love of old tales retold, it won't be happening on the big screen. AtticRep Theatre closes its season with From the Mahabharata—The Great Dance–Off, June 4-14 at San Antonio's Tobin Center for the Arts.
From the Mahabharata contemporizes excerpts from the ancient story of gods, family, love, and the struggle for power through theatre, dance, and music.
The show is the collaborative effort of several of the best and most culturally diverse creatives in San Antonio: director Roberto Prestigiacomo, choreographers Kausi Subramaniam and Seme Jatib, and composer Reena Esmail. With Esmail's original music—recorded by the SOLI Chamber Ensemble—as well as vital contributions from a capable band of actors and dancers, this hybrid will give this timeless story fresh life, while also celebrating the talent of a city's sizable Indian-American community in a newly public forum.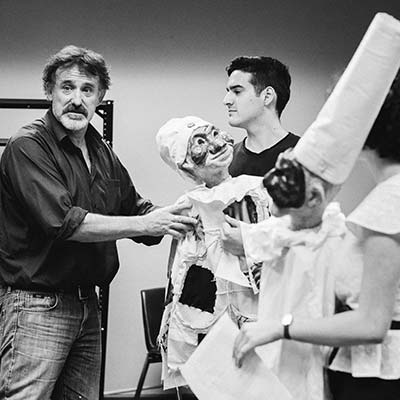 The story begins with AtticRep's Producing Artistic Director Roberto Prestigiacomo, who—after living in San Antonio for 10 years—discovered the robust cultural presence of the city's Indian American population.  "Once I visited the Hindu Temple in Helotes, I was amazed by the variety of talent present in this community," explains Prestigiacomo. " I then discovered that Chennai, India, is a sister city of San Antonio, and I immediately knew that I wanted to create a collaboration between AtticRep and this incredible community, not only in San Antonio, but in India as well."
The first act of Prestigiacomo's two-part idea for an extreme cross-cultural exchange took the AtticRep director and his actors on a 9,500-mile journey to visit Chennai. Here, the band of actors engaged a local theater company to produce a Forum Theater Project—a type of theater that focuses on social change, and a medium in which AtticRep happens to be a regional leader.
After five weeks, Prestigiacomo was back at home in San Antonio and ready to develop the project's second act. In translating AtticRep's experience in Chennai for local Texas audiences, drawing from the Mahabharata was an obvious choice for Prestigiacomo, who describes the text as "an incredible journey into the vast cultural and spiritual landscape of India." And Prestigiacomo already had some pieces of this puzzle aligned. Before leaving for the Indian sabbatical, he had contacted Kausi Subramaniam, owner of Kalalaya Indian Performing Arts. "I saw several of her choreographies," Roberto notes, "and her knowledge and talent in staging Indian dance in the style of Bharatanatyam is unequalled in our region."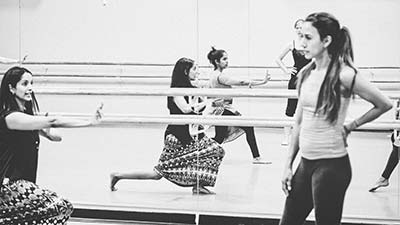 With Subramaniam signed on as lead choreographer for the project, contemporary dancer and choreographer Seme Jatib became the developing team's next contributor—and a fitting one at that. An artist with an internationally recognized and highly collaborative practice, Jatib recalls, "Last year, I traveled to Mysore, India and right before my trip, Kausi talked to me about the project… I thought that this invitation couldn't come at a better moment."
While a portion of the production's form will reference specific sections of the Mahabharata (up to the great battle of Kurukshetra, for those who are familiar), the classical story will be largely abstract. The human struggle of the Mahabharata's narrative is embodied in the pitting of Subramaniam's traditional and Jatib's contemporary creative sensibilities of against each other in the "dance-off" aspect of the performance. But even in this, there is likely to be an inevitable—and appropriate—collaborative effect. Jatib, who is also dancing in the play, notes that she has felt the influence of traditional Indian culture in crafting her movements, as she has kept in mind things such as "the specific use of the hands in Mudras, and the symbolic or ritual gesture used in yoga."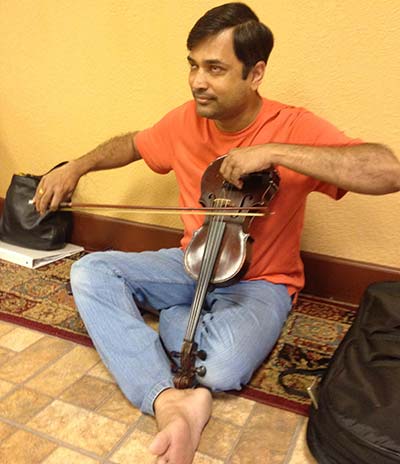 From the Mahabharata also marks a creative turning point for AtticRep.  "The intention of the 2014-15 Season was to celebrate the past by bringing back four productions from our past repertoire, and to trace a creative road map toward the future with From the Mahabharata, a future where the topical text-based work will be enriched by performance work that incorporates physical theater, dance, and international collaborations," adds Prestigiacomo
From the Mahbaharata also kicks off the San Antonio International Festival of Performance, which AtticRep launched this year. Prestigiacomo hopes that the event will grow into one that stimulates "concrete creative exchange between our region and the International creative community."
—ALEXANDRA IRRERA