When the pandemic forced Ars Lyrica to cancel plans last season for its second opera staging, the group didn't take it lying down. As soon the prospect of returning to live-audience performances this season came into focus, Houston's baroque ensemble transplanted Dido and Aeneas right into its new schedule.

Henry Purcell's retelling of the tragic legend of Queen Dido will mark a milestone in Ars Lyrica's history when it caps off the group's season May 21-22. While Handel's
Agrippina
, which the group staged in 2018, may include flashier music,
Dido
embraces a key baroque art form that
Agrippina
leaves out: dancing.
"It gives us a chance to put all aspects of baroque stagecraft on the stage at once—from dancing to elegant singing and playing," says Matthew Dirst, Ars Lyrica's artistic director. To supply the terpsichorean side, he has enlisted the New York Baroque Dance Company, whose artistic director will double as Dido's stage director.
"The opportunity to collaborate with Catherine Turocy and the New York Baroque Dance Company, who have been frequent (Ars Lyrica) guests, was too good to pass up," Dirst said.
Dido tells its story within one hour. But it includes an array of vivid arias, alluring choruses, buoyant dances and, at the climax, the abandoned Dido's poignant lament, "When I am laid in earth." Ars Lyrica showcased all that in a 2002 concert performance during the group's early years, but Dirst looks forward to giving Dido the theatrical incarnation it deserves.
"It's a delight to come back to Purcell's only true opera," Dirst says. "It's a remarkably effective piece. Even though compact, it really packs a punch."

­­­
Ars Lyrica will mark another kind of milestone Nov. 13, when it moves for its first time into a burgeoning musical genre: new works that incorporate old instruments.
The program will pair J.S. Bach's Cantata No. 82 with The Other Euridice by British composer Jonathan Dove. Premiered in 2001, Dove's half-hour opera uses an instrumental group combining period instruments in its main ensemble with modern ones offstage. The result sounds "vaguely spooky and otherworldly," Dirst says.
The Other Euridice springs from the myth of the musician whose poignant singing brings his dead wife back to life. But its text, inspired by an essay by Italian author Italo Calvino, comes from another character's perspective.
"It doesn't tell you the story of Orpheus and Euridice as you normally hear it," Dirst says. "Instead, this is Pluto's point of view." The god of the underworld, portrayed by a bass-baritone, is the opera's only character, and he has a lot on his mind.
"Rather than presiding over the gloomy and static land of the dead as it is traditionally depicted in Greek mythology, Calvino's Pluto is the commander of an inner earth environment of moving rock and shifting clouds of elements," singer Douglas Williams, who will portray Pluto for Ars Lyrica, writes in his program note. "From the very beginning of the opera, Pluto seeks to correct the surface-dweller's interpretation of the Orpheus myth, and to correct our dour perception of his realm. … His obsessive desire to keep Euridice by his side plays out in a world as real as rock and as fantastic as science fiction."
The staging, by Houston's Tara Faircloth,  will link
The Other Euridice
and the program's other work: J.S. Bach's Cantata No. 82, which will also be staged. The cantata, another work featuring a single singer—in this case, mezzo-soprano Sarah Neal—looks forward to death as the gateway to heavenly bliss. Its centerpiece is a melodious aria as gentle as a lullaby.
"We're going to start with the Dove, so that we start in the underworld and move up toward eternity with the Bach," Dirst says. Faircloth's staging will call on Neal to double as a mute Euridice in Dove's opera; Williams will portray a silent Pluto in Bach's cantata.
Ars Lyrica will celebrate the holidays Dec. 17, when it spotlights the meeting of European and Latin American cultures in the 17th and 18th centuries. The program will feature songs and dances by composers such as Sebastián Duron, a Spaniard whose music was brought to the New World; Antonio da Salazar, a New World native who worked at the Mexico City Cathedral; and Roque Ceruti, an Italian who settled in Peru.
"Much of this music is essentially baroque pop music," Dirst says with a laugh. "So if you like to tap your feet to things, this is for you. It's wonderfully infectious music."
Another trip beyond the baroque will take Ars Lyrica's audience to the classical period, as embodied in 1780s Paris. The March 27 program will include a violin concerto by Joseph de Bologne, a long-neglected composer who has gained new attention as classical-music groups strive to add diversity to their programming. The son of a French plantation owner in the Caribbean and a slave, Bologne won acclaim in Paris as a violinist, composer, fencer and military officer, earning the title Chevalier de Saint-Georges.
His Violin Concerto in D major is "lovely, tuneful music," Dirst says. "He was a master of the idiom, and he knew how to please audiences. That much is clear from his sterling reputation in the late 18th century."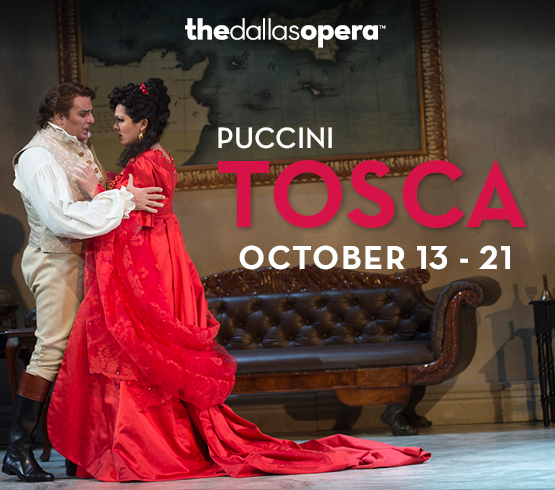 As the head of a Parisian concert group, Bologne commissioned Joseph Haydn to create the works now known as Haydn's "Paris" Symphonies. In a none-too-frequent foray into the orchestral realm, Ars Lyrica will beef up with guest musicians to perform Haydn's Symphony No. 83— nicknamed "The Hen" because it includes "kind of a clucking motive," Dirst says.
"I'm fond of Haydn's symphonies. I find them wonderfully quirky and entertaining," he adds.
After Dido and Aeneas caps off Ars Lyrica's main series, Dirst will end the season solo with the third and last installment in his yearlong traversal of Book 1 of Bach's epochal Well-Tempered Clavier. The project takes advantage of a new harpsichord, patterned after one from early 1700s Germany, that arrived at Dirst's doorstep during the pandemic—seven or eight years after he ordered it.
He found that its sound, leaner than that of harpsichords of other styles, offers a clarity that lets Bach's counterpoint "come alive in a very interesting and characteristic way," Dirst says. On top of that, its keys—narrower than those of some instruments—enable him to handle spots where Bach's counterpoint stretches farther than his fingers can otherwise encompass. Having played about two-thirds of the collection's 24 preludes and fugues over the years, Dirst set to work on the rest.
"For me, this has been a revelation, because I can hear all the counterpoint in those fugues. And," he adds with a laugh, "I can actually play all the notes!"
-STEVEN BROWN