Ravid Kahalani performs Yemen Blues on Nov. 15.
Photo courtesy of the artist.
---
The Ann and Stephen Kaufman Jewish Book and Arts Fair helps define a community
"It's a little bit like the Olympics of Jewish literature and culture," laughs Marilyn Hassid, the assistant executive director of the Evelyn Rubenstein Jewish Community Center, explaining the two weeks of programming about to open at the JCC. "It's sixteen days of author talks, book signing, film showings, music and theater."
That's a lot to pack into a short span of time, but Hassid and the staff at the Center are pros at it by now. This year marks the 42nd year for the popular event, which seeks to tell—and further—the Jewish story: its history, its customs, its uniqueness. From Nov. 1-16, attendees at the event will be able to be part of that story, celebrated through words and images. All of the featured artists are established or emerging Jewish writers, performers and film makers. Giving voice to new talent has always been a cornerstone to the popular series, Hassid says.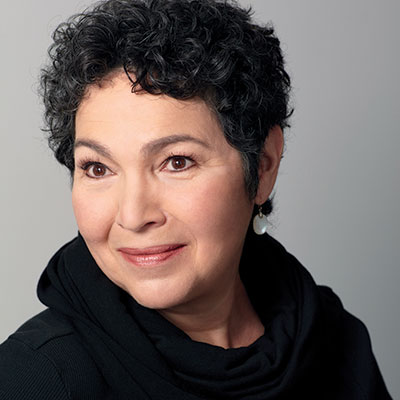 "We brought in [acclaimed mystery and thriller writer] Brad Meltzer when no one really knew who he was. We've had Faye Kellerman [now a New York Times best-selling author]." More compelling than the high profile, though, is the desire to ensure that the stories of the Jewish people are preserved. Hassid explains that "Jewish" is about much more than religion, and that Jewish culture around the world is diverse.  There are American, North African, Arabic, and European Jews. "There's such a wide expanse to our experience," she says. "And whenever Jews have transplanted themselves and settled around the world, they've taken their ethnicity with them and infused and mingled it into their surroundings. But the core remains."
Being able to experience all those parts of the Jewish whole is one of the best aspects to the fair. Take, for instance, the Yemen Blues concert on Nov. 15. Singer Ravid Kahalani's performance blends West African rhythms with ancient melodies. The "culinary double header," as Hassid calls it, is on Nov. 16, with Alice Medrich, the beloved "dessert queen," whose new book, Flavor Flours gives a gluten-free example of how great sweets can taste, and David Tanis, author of One Good Dish: The Pleasures of a Simple Meal, where the 25-year veteran of Chez Panisse discusses how to manage keeping everyday food simple and sophisticated.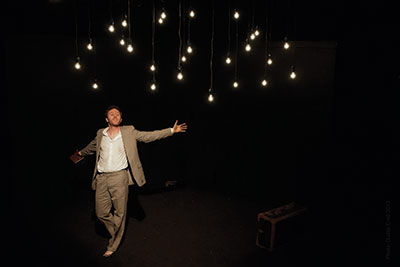 The Kaddish performance on Nov. 8 starring Jake Goodman is based on Kaddish for an Unborn Child by Hungarian-born Imre Kertesz. In it, the central character recites the Jewish prayer of mourning to a child he refuses to bring into a world that permitted the Holocaust. There's a showing of the classic film version of  Fiddler on the Roof. On the Nov. 9 Oliver Lapin Family Day, there are multiple signings of children's books. And on Nov. 5, Oliver Horovitz offers tales of serving as a caddy at Scotland's famed St. Andrews Golf Course and coming of age.
"There is a blend of the serious and the funny," Hassid emphasizes. Those two extremes are perhaps best juxtaposed with the opening and closing nights' events. Alan Zweibel kicks off the fair on Nov. 1. One of the original Saturday Night Live writers, and famous for writing most of the sketches for John Belushi's Samurai and Gilda Radner's Roseanne Roseannadanna characters, he's won multiple Emmy and TV Critics awards. He'll offer up his thoughts from behind the scenes in comedy. The event also serves as a great foundation for the showing of Quality Balls: The David Steinberg Story on Nov. 2. "The documentary on Steinberg's life as a stand-up comic is paired with backstage stories from Zweibel, Larry David and others."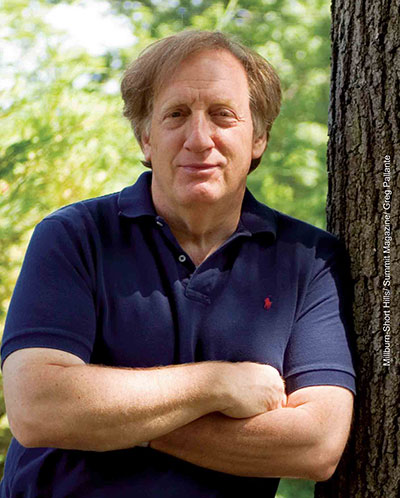 Zweibel has appeared at the fair before, and says he's looking forward to his opening night presentation. "I am really looking forward to returning to Houston," he wrote. "Houston is a wonderful city, and the festival is a great way for me to entertain and meet my readers; plus, in 2008, I left a really nice sweater in a drawer of my hotel room and I'm hoping they found it and still have it."
On a more somber note, the closing night event is a discussion and book signing with Ari Shavit, author of the newly-published memoir, My Promised Land: The Triumph and Tragedy of Israel. "It's the biggest book of the year about Israel," says Hassid. "He lives there; he served in the Israeli Defense League, and he's a writer for the Israeli paper Ha'aretz. And in this book, he takes on the history of the country from a very personal perspective; it's quite powerful."
Hassid says there are more than 100 events like this across the country, and that Houston's book fair is one of the oldest. "We want to preserve and promote Jewish and Israeli culture," she says. "And while that is the emphasis, these events are for everyone who's interested in the arts, and  in good writing. The topics this year really run the gamut."
—HOLLY BERETTO